Quick Facts of Sean Paul
| | |
| --- | --- |
| Net Worth | $25 million |
| Salary | Not Known |
| Height | 5 ft 8 in |
| Date of Birth | 9 January, 1973 |
| Profession | Musicians |
Sean Paul Francis Henriques popularly and simply known as Sean Paul by fans is a Jamaican dancehall star and record producer who stepped into stardom in the early 2000s and has so far enjoyed a successful career filled with lots of collaborations with other popular artists and many believe this choice has helped in keeping him relevant around the world over the years.
He recently performed alongside British singers at the 2018 UEFA Champions League Final played in Kiev, Ukraine. The pair performed their hit single, No Lies.
Below are other fascinating and thrilling facts about the dancehall rapper and singer you may not have been aware of before now.
What happened to Sean Paul?

Sean Paul has said that he has lost millions during the COVID-19 pandemic which stopped him not being able to gon on tours for around two years.
Sean Paul – Bio (Age & Ethnicity)
Sean was born in Kingston Jamaica on the 9th of January 1973 to Garth and Frances Henriques. His father Garth Henriques died on May 24th, 2018 after two months in the hospital battling an undisclosed ailment. His mom Frances Henriques is a well-known painter.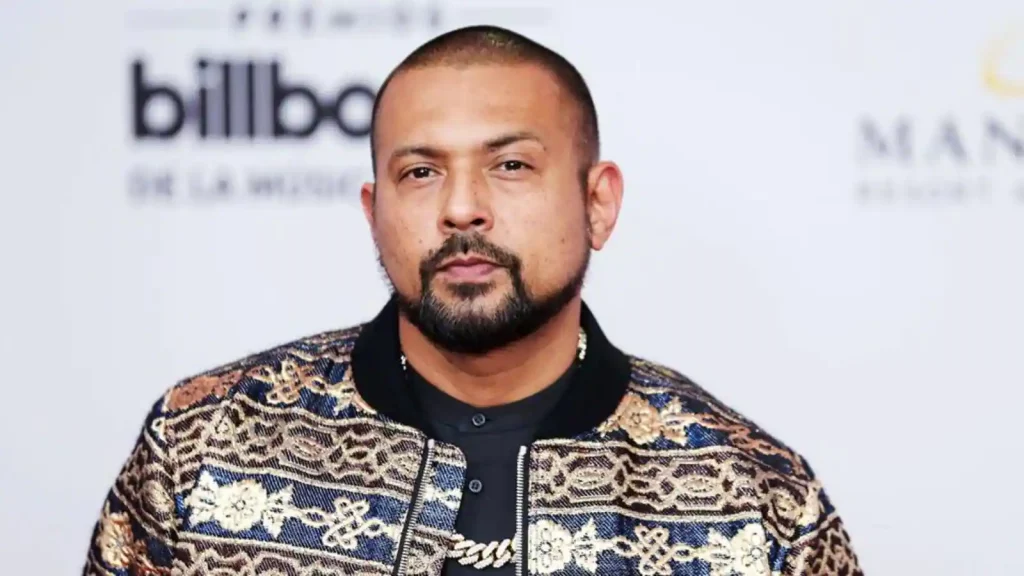 Paul comes from a family that is known for swimming, in fact, it seems like everyone in the family had an inborn talent to swim. His grandfather was part of the first Jamaican men's national water polo team, his dad played water polo for the same team in the 1960s and competed in long-distance swimming and his mom was a butterfly swimmer.
The now-renowned international dancehall singer was not left out of the family tradition/talent, he also played for the national water polo team from age 13 until he turned 21.
He is an alumnus of Wolmer's Boys' School and of the College of Arts, Science, and Technology (now University of Technology), where he studied commerce with the intention of pursuing an occupation in swimming but he had to abandon the potential career choice to pursue a career in music. Sean Paul was raised as a Catholic
His ethnicity is a bit complex. His paternal grandfather is Portuguese and his paternal grandmother was an Afro-Caribbean. His mom is of English, Chinese and Jamaican descent.
Which is the first hit of Sean Paul?

Sean Paul has released his debut single named "Baby Girl" which was produced by Jeremy Harding in the year 1996 which became very much success.
Career
Before fully launching out into music, Sean tried his hands on other things. He worked as a bank teller and also as a chef in a local restaurant.
His journey to fame in the musical world actually began in the late 1990s when he was spotted by Jeremy Harding's brother (Jeremy Harding would later become Paul's manager and producer) who told Jeremy that he spotted someone while at a small open mic event in Kingston who sounded exactly like famous dancehall DJ and toaster Super Cat.
When they (Paul and Harding) eventually met, it was a meeting that did change the life of the young aspiring singer forever.
First, the meeting birthed the song Baby Girl and then his debut cameo appearance in the 1998 film Belly. He also collaborated with DMX & Mr. Vegas for the film's soundtrack.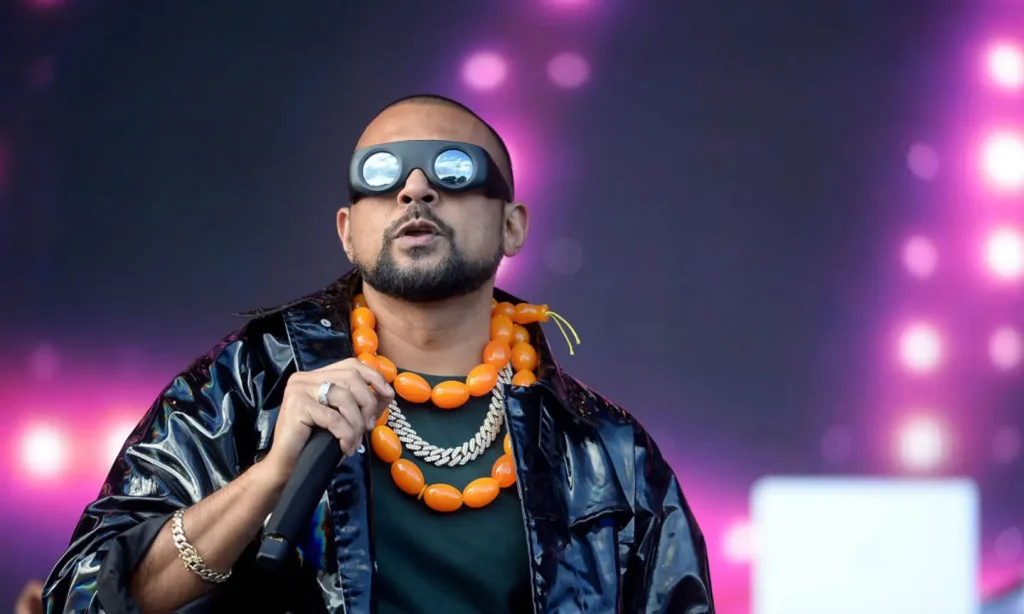 In 2000, he released his debut album, titled Stage One with VP Records. The album soon peaked at #2 on the Top Reggae Album charts.
In 2002, he released his second album Dutty Rock, with tracks like Gimme the Light and Get Busy which became major hits, the album was a huge success selling over six million copies worldwide.
Gimme the Light, was the Billboard Hot 100 topper, Get Busy, got nominated for Best Rap Song in the year at the Grammies, and the album itself won the Reggae Album of the year at the 46th Annual Grammy Awards in 2004.
Soon he was heard on the single Baby Boy which was U.S. #1 that year and then Blu Cantrell's Breathe – these collaborations are believed to have boosted his fame and reputation in the U.S and around the world.
He has also collaborated with other well-known artists like Akon, Keyshia Cole, and lots more.
In 2016 alone, Sean Paul was featured in three successful hit singles by British girl group Little Mix, Australian singer and songwriter Sia, and British band group Clean Bandit.
In 2016, he performed in the opening ceremony of the Pakistan Super League and at the 2018 UEFA Champions League Final in Kiev, Ukraine.
Sean Paul's Wife (Jodi Stewart), Kids
Sean Paul is happily married to Jamaican TV host Jodi Stewart. The couple tied the knot in 2012 after dating for years. They welcomed their first child (son) together in February 2017 and currently reside in Kingston Jamaica.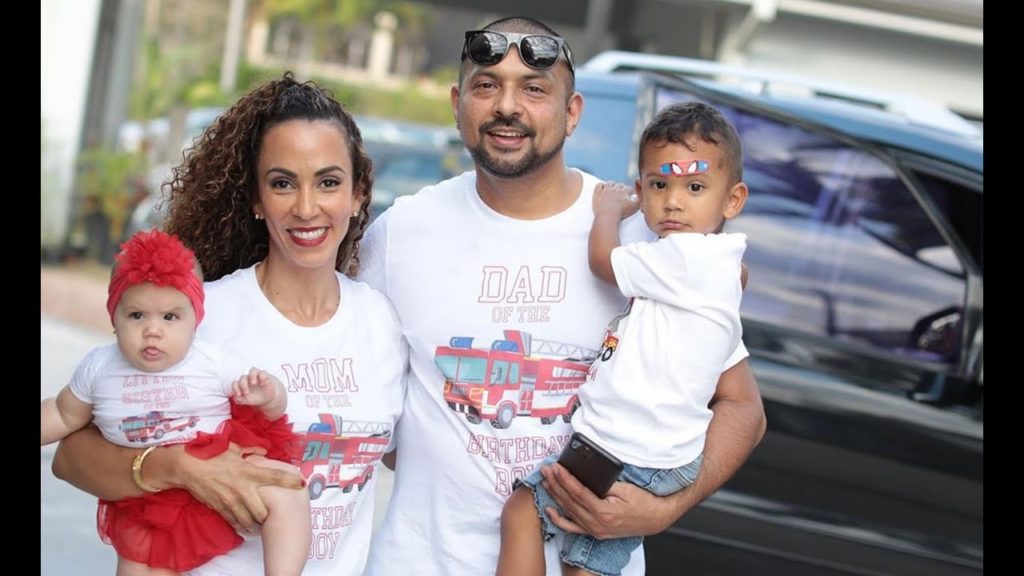 What is the Net Worth of Sean Paul?
A famous Jamaican rapper Sean Paul has an estimated net worth of $25 million as of 2022.
Sean paul's Height, Weight, And Body Stats
The sensational dancehall artist stands at an average height of 5 ft 8 inches is 173 cm with a well-built body that weighs 75 kg or 165 lbs.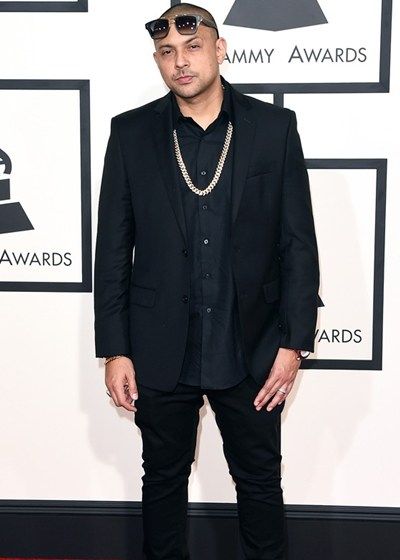 Also Read: Top 10 Richest People in the world with full biography and details.