Vernon Davis's Net Worth as of September 2023 is $16 Million
Quick Facts of Vernon Davis
| | |
| --- | --- |
| Net Worth | $16 Million |
| Salary | Not Known |
| Height | 6 ft 3 in |
| Date of Birth | 31 January, 1984 |
| Profession | Athletes |
Washington Redskins' Vernon Davis officially joined the NFL in 2006 when he was drafted by the San Francisco 49ers. Davis was outstanding from the get-go and his skills haven't dwindled in any way over the years.
Football has been the life of the NFL player, he had to play for the MacFarland Middle School which was close to Paul Public Charter School where he attended, as the latter did not have a football team.
Apart from his life on the pitch, there is so much more to know about the player.
Did Vernon Davis play in Super Bowl 50?

Vernon Davis has won the Super Bowl championship for the first time by defeating Carolina Panthers with the score of 24-10 in Super Bowl 50.
Age, Early Life, and Rise to Fame
Vernon Davis was born on January 31, 1984, in Washington DC; he attended Dunbar High School in Washington and his glory days started there as he excelled in different kinds of sports.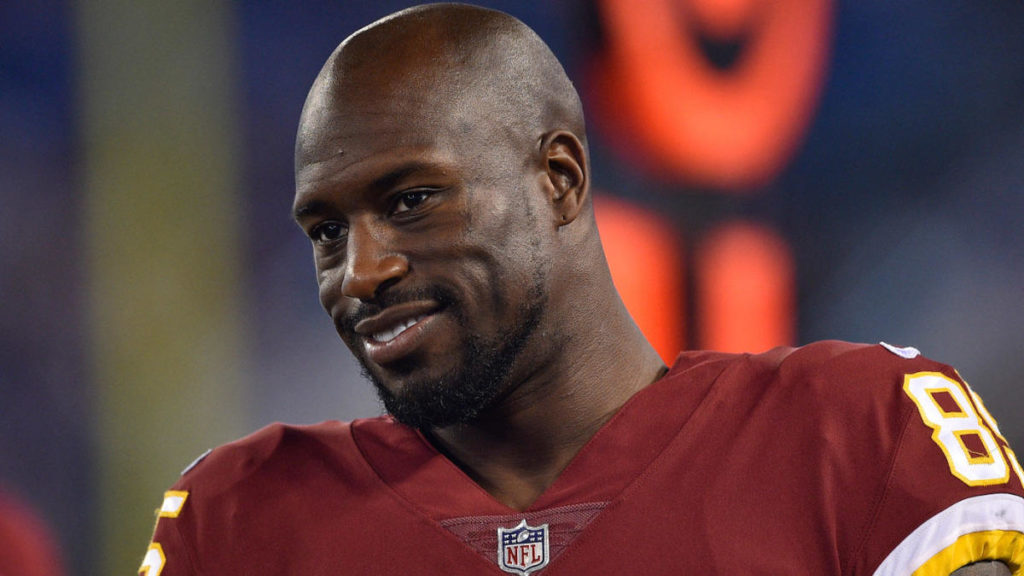 This earned him enormous admiration and recognition from various stakeholders. At such a young age, Davis was popular for his accomplishments in track and field, football, and basketball. It was only natural for Rivals.com to rate him as a four-star recruit.
While at Dunbar, he tested all wings in the school's team playing as a wide receiver, linebacker, as well as tight end, and safety. He finished his junior season with 35 receptions for 385 yards and improved his game as a senior, gathering five touchdowns which came with 21 caught passes for 511 yards.
Moving to college, he joined the Maryland Terrapins of the University of Maryland. From his freshman year, Vernon started to break records and show great skillfulness. He was a starter at most games and led the school team to numerous match victories from 2003 to 2005.
Almost as predicted, Davis was selected by the San Francisco 49ers as the sixth overall pick in the first round of the 2006 NFL Draft.
He was one of the top tight ends in the 2006 Draft following his tenacity at the scouting combine. In his rookie year with the team, Davis ran 265 yards on 20 catches and had three receiving touchdowns.
He got even better in the subsequent seasons but left the San Francisco 49ers after the 2014 campaign and joined the Denver Broncos in November 2015.
As it happened, Vernon was traded alongside a 2016 seventh-round pick to the team where he clinched his first super bowl championship following the Broncos' victory in super bowl 50.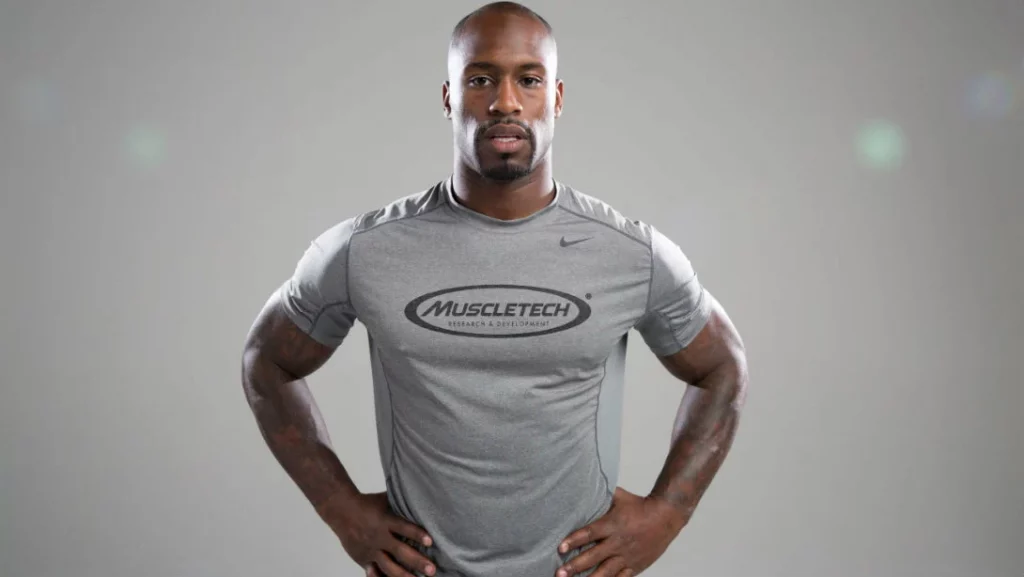 He left the Broncos in 2016 and moved on to the Washington Redskin that same year, on a one-year contract. His contract with the team was extended to three years in March 2017.
What is Vernon Davis currently doing?

Vernon Davis currently running his own business interest while acting in TV as well as in movies.
Vernon Davis's Net Worth
Vernon Davis sits on a net worth estimated at $16 million as of 2022. Per calculations, Davis made up to $69 million as his overall earnings over 12 seasons.
In 2010, he received a five-year $37 million contract extension from the 49ers, becoming the highest-paid tight end in the NFL at the time. In 2017 alone, the tight end made $3 million which was ranked among the highest in NFL.
His Brother and Family
Vernon was born in Washington to Duke Davis, his father, and Jacqueline Davis his mother. However, after his parents' marriage succumbed to challenges when he was young, he was raised alongside his six siblings by his grandmother Adeline Davis.
His father was never around for them and his mother was a drug addict. Davis had a really troubled childhood and it is believed that the issues he had were why he had a hard time empathizing with other players on the pitch during the early days of his career.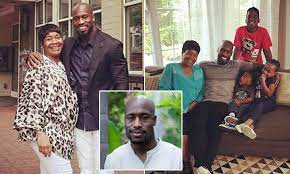 His grandmother Adeline helped him overcome fear and anxiety with her words of encouragement.
The most popular among Vernon's siblings are his brother, Vontae Davis. Like Vernon, Vontae plays football professionally for the Buffalo Bills.
Did Vernon Davis retire from NFL?

Yes, a legendary player Vernon Davis has announced his retirement from NFL on Feb 2, 2020.
Who Is Vernon Davis' Wife, Is He Gay?
Vernon Davis is not married but has been in a relationship with Janel Horne, his fiancee for over 15 years. In the early part of 2016, Davis was dragged on social media by Horne for cheating on her with a 20-year-old.
It isn't clear how the controversy ended but there have been no separation reports. They have three kids together. This undoubtedly quashes rumors about the NFL player being gay, as far as we can tell, he isn't.
Body Measurements – Height and Weight
Vernon Davis has got the right body to go with his daunting career. He stands at a height of 6 ft 3 in (1.91 m) which is quite proportional to his weight of 250 lb. With his long wingspan, the tight end always maintains a strong grip on the ball.
Also Read: Top 10 Richest People in the world with full biography and details.