Ravi Patel's Net Worth as of February 2023 is $1 Million
Quick Facts of Ravi Patel
| | |
| --- | --- |
| Net Worth | $1 Million |
| Salary | Not Known |
| Height | 5 ft 7 in |
| Date of Birth | 18 December, 1978 |
| Profession | Actors |
When Ravi Patel first came on the scene in 2006, we are sure he never anticipated his showbiz career would take him so far. However, as the years rolled into decades, the American actor has gone on to carve a niche for himself in Hollywood.
Over that period, Patel's career has branched out to writing and directing. He is best known for his incredible roles in the sci-fi movie, Transformers (2007), the documentary, Meet the Patels (2014), and Master of None (2015), among others.
Let's get a closer look at the life and 'film mileage' of the actor.
Is Meet the Ravi Patel's true story?

There is a real-life romantic comedy movie named "Meet" which is about Ravi Patel who is an Indian American actor who is in love triangle with the woman of his dream and also with his parents.
Who is Ravi Patel? Bio, Age

Ravi Patel was born Ravi Vasant Patel on December 18, 1978, in Freeport, the county seat and largest city of Stephenson County, Illinois, to parents Vasant and Champa Patel.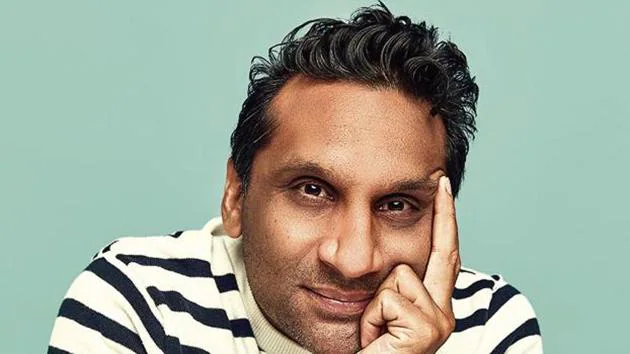 The Patels are a modest middle-class family. His father, Vasant, worked as a financial consultant while his mother, Champa, worked as a real estate agent.
Although born in Illinois, Ravi Patel and his elder sister, Geeta Patel, spent the best part of their childhood in North Carolina's most populous city, Charlotte.
There, he attended Myers Park High School. Following his high school education, Patel went on to acquire degrees in Economics and International Studies at the University of North Carolina at Chapel Hill in 2001.
How Has Ravi Patel Fared Careerwise?
Upon graduation, Patel moved to Los Angeles where he began working as an investment banker. While there, he co-founded This Bar Saves Lives, a nutrition company that produces gluten-free, non-genetically modified organism snack bars.
By its name, the company also doubles as a charitable organization; donating a meal packet to a child in need with every snack bar sold. Patel also co-founded the poker magazine All In.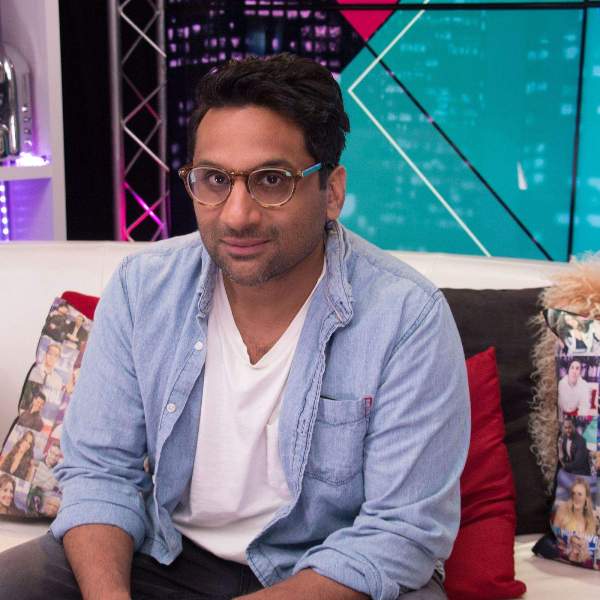 Around the same period, Patel had started tapping into his old passion; Emcee-ing. His improvised stand-up comedy on one gig led to him being invited to an audition and getting signed to a big-time Hollywood agency.
In 2010, Patel made his first television appearance as George Patil in CW network's Easy Money. That year, he starred in Fox's Past Life. In the ensuing years, Patel quickly moved from a few to no less than two dozen commercials in a year.
Is Ravi Patel Indian?

Ravi Patel is born to Indian American Parents. His father is Vasant Patel who is financial consultant and mother is Champa Patel who is a rela estate agent.
Ravi Patel Has A Decent Filmography – Including Movies & TV Series
The big move, however, came between 2005 and 2006, when Patel transitioned from making commercials to acting in television series and movies.
In 2006, he first appeared in two productions – as Rajiv in Boys & Girls Guide To Getting Down and as a Lawyer in It's Always Sunny in Philadelphia.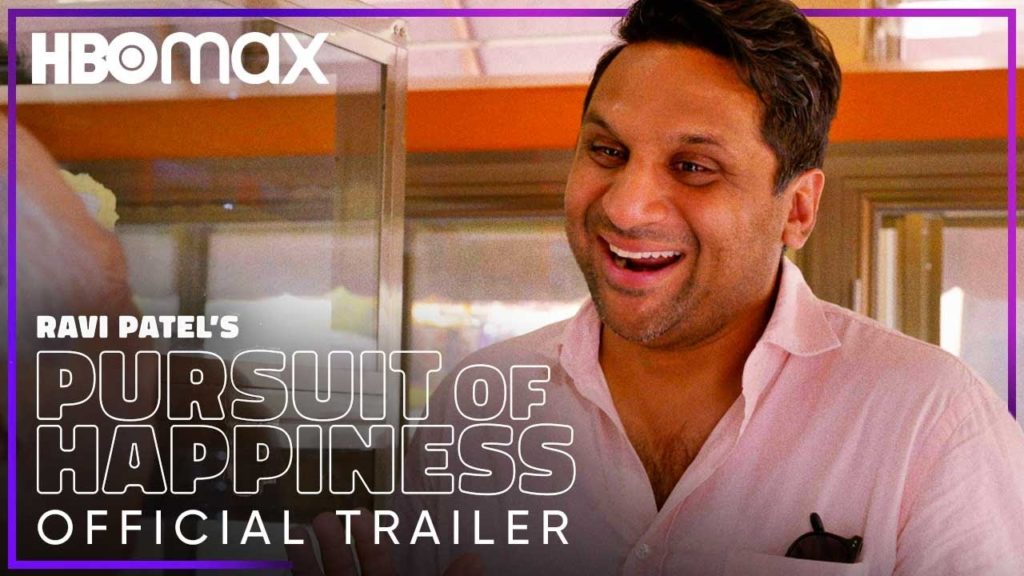 His performance in both projects soon opened the doors to other roles, many of which will thrust him into the spotlight early in his career. Here is a list of the movies and TV shows Ravi Patel has appeared in.
Scrubs (2007) as Dr. Patel
Transformers (2007) as Telephone Operator
Past Life (2010) as Dr. Rishi Karna
The Last Hurrah (2010) as Ara
Outsourced (2011) as Kamran in the Episode "Todd's Holi War"
Five (2011) as Dr. Desai
Meet the Patels (2011) as Himself
Grandfathered (2015–2016) as Ravi Gupta
Master of None (2015−2017) as Ravi Patel
Puerto Ricans in Paris (2015) as Hassan
Get a Job (2016) as Wick
Grey's Anatomy (2016), as Tamir Dahr in Episodes: "Both Sides Now" & "Roar"
Band Aid (2017) as Bobby
Santa Clarita Diet (2017) as Ryan
Superstore (2017) as Rex in the Episode: "Rebranding"
The Great Indoors (2017) as Lalit Pajala in the Episode: "Mason Blows Up"
American Housewife (2017−2018) as Grant in 3 episodes
Living Biblically (2018) as Doug in 3 episodes
The Cool Kids (2018) as Doctor Chad in the Episode: "Sid Comes Out"
Come As You Are (2019) as Mo
Long Shot (2019) as Tom
In 2020, Ravi Patel is set to appear in the movie Wonder Woman 1984. In 2014, Ravi Patel collaborated with his sister, Geeta Patel, in the autobiographical documentary titled Meet the Patels.
The documentary film, which won the Audience Award at the 2014 Los Angeles Film Festival, documented Ravi's journey of finding an Indian wife.
After Meet the Patels, Patel has worked with Aziz Ansari in Master of None and John Stamos in Grandfathered. Business and Showbiz have surely turned Ravi Patel into a money bag.
How Much Has Ravi Earned From His Career?
As of early 2022, sources put Ravi Patel's net worth at over $1 million. While the actor hasn't revealed much about his finances, there's evidence to believe that he is worth more than is revealed in terms of real estate, cars, companies, and other investment vehicles.
Is Ravi Patel Married? Who Is His Wife?
Ravi Patel has been married to actress Mahaley Hessam (now Patel) since November 8, 2015. She is an American actress famous for her roles in the films Easy A, The DUFF, and Be Somebody.
Born on September 30, 1987, Mahaley Patel grew up in Atlanta, Georgia in the care of her immigrant parents Harriet and Tawab Hessam. Growing up, she attended Laurel Springs High School after which she proceeded to Emory University in Atlanta.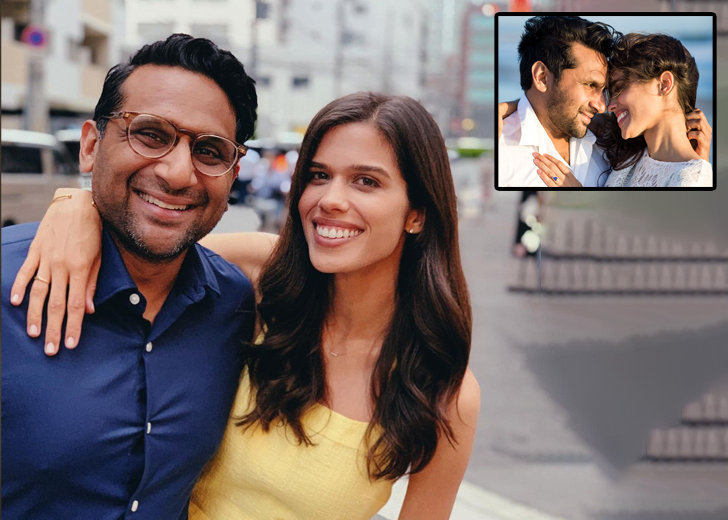 She would later move to Los Angeles, California where she enrolled in the University of California, Los Angeles. It was during this period that she got her big break in the movie Easy A (2010).
So far, Mahaley Patel has appeared in eleven other films and TV shows including Eat Me (2015) and Broker (2019). Together, the Patels have a daughter, Amelie (b. 2016).
Ravi Patel's Height and Weight
Ravi Patel is 5 feet 7 inches or 170 cm tall and his weight is 70 kg or 154 lbs.
Other Interesting Facts To Know About Mahaley Patel

By ancestry, Mahaley Patel is an Afghan.
As of 2019, Patel was reportedly studying Marriage and Family Therapy at Pepperdine University.
Mahaley Patel is best friends with actors Britt Robertson and Holland Roden.
She stands 5 feet 5 inches (1.65 m)
Also Read: Top 10 Richest People in the world with full biography and details.