Alphonse Areola's Net Worth as of May 2023 is $37.71 Million
Quick Facts of Alphonse Areola
| | |
| --- | --- |
| Net Worth | $37.71 Million |
| Salary | $9.34 Million per year |
| Height | 6 ft 4 in |
| Date of Birth | 27 February, 1993 |
| Profession | Athletes |
A graduate of the Paris Saint-Germain (PSG), Alphonse Areola is a professional footballer from France who is the current goalkeeper for the French football club. The PSG player's early career days were spent being loaned to several French clubs like Villarreal, Bastia, and Lens.
During his days at Villarreal, he shattered the club's record of playing for 615 minutes without conceding a goal. Alphonse Areola was a part of the France under-20 team that won the 2013 FIFA U-20 World Cup, held in Turkey.
Brief Bio
Alphonse Areola was born in Paris, France on the 27th of February 1993. The names of his parents are unknown as well as his educational background. Alphonse has always loved football and he began playing as early as when he was six.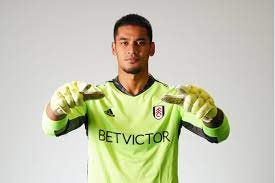 His Siblings
There is barely any information online about the French player's family, parents, and personal life. Some online sources, however, reveal he has a sister named Gratia Claire Areola. There are no further details about her and whether she is his only sibling or he has others.
League Career
At the age of six, little Alphonse Areola, who had shown great potential for the game began his career playing for Entente sports club Petits Anges where he spent seven years before signing a deal with Paris Saint-Germain. Following the advice of several coaches in Paris, at the age of fifteen, he registered at the Clairefontaine football center to further develop his skills, after a year at the center, Areola returned to PSG and signed a three-year contract.
Upon signing the contract, he was enrolled at the club's academy and after progressing through the training, Alphonse made his first appearance for the club as a senior in May 2013. He came in at the 48th minute of the game against Brest, replacing first-choice goalkeeper Salvatore Sirigu. The game ended in a 3-1 win. His first start for the club came the following weekend in a match against Lorient which also ended in a 3-1 win.
For the next three seasons, Areola began to enjoy loan spells. He was first loaned to RC Lens, which was then managed by PSG's former manager Antoine Kombouaré. He played a total of 35 matches that season and by the end of the season, he won the Ligue 2 Goalkeeper of the Year award, as well as the Eurosport Revelation of the Year Award after beating the likes of N'Golo Kante and Gaetan Bussmann. Areola also earned a spot in the Team of the Season.
Alphonse Areola got a chance in Ligue 1 in the 2014-15 seasons as Bastia's coach Claude Makelele signed him. He made his appearance with the team in August 2014 in a match against Marseille, which ended in a 3-3 draw. He made 39 appearances for the club that season with 13 clean sheets.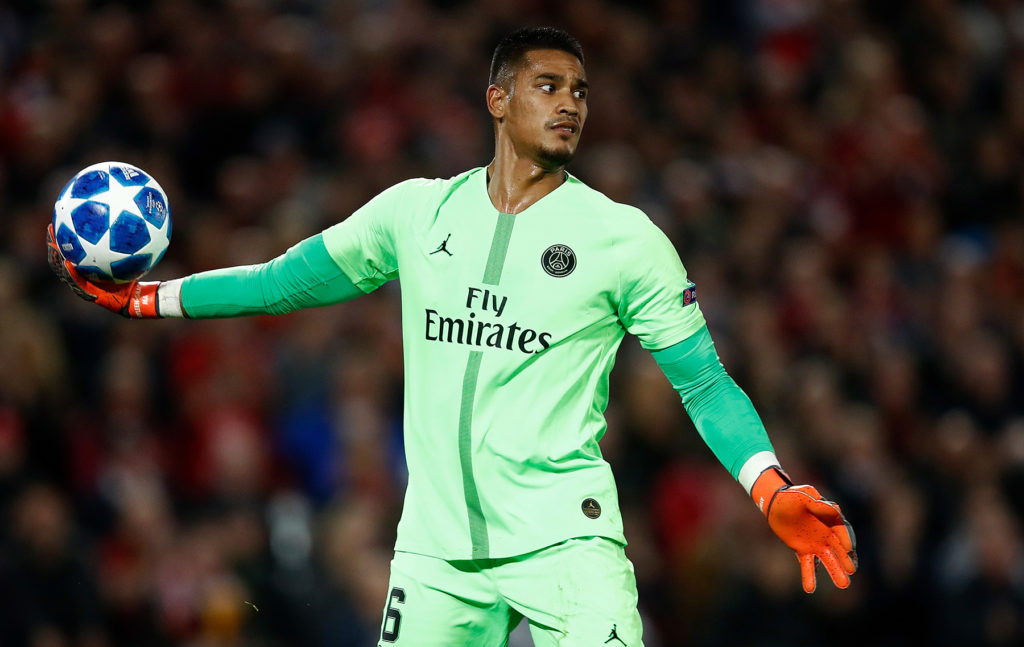 His next loan was to La Liga side Villarreal where he replaced the club's regular goalkeeper Sergio Asenjo who had suffered a long-term injury the previous season. His debut was on the opening day of the season in a match against Real Betis which ended in a 1-1 draw.
Areola's reputation was further enhanced at Villarreal as he maintained 15 clean sheets in 37 matches and conceded only 26 goals in the whole season as the club ended the season, taking fourth place in the league. He also broke the club's record by playing 615 minutes without conceding a goal.
Alphonse Areola returned to PSG for the 2016-17 season and has remained to date. Following his return in September 2016, he debuted in a match against English club Arsenal which ended in a 1-1 draw. The next season, he won his second Trophée des Champions medal after a match against Monaco which ended in a 2–1 win that saw PSG claim their fifth consecutive title.
International Career
Alphonse Areola has also represented the France National Team at different levels and at several tournaments. He was a part of the France under-20 team that won the 2013 FIFA U-20 World Cup held in Turkey.
The final match with Uruguay had ended goalless after extra time, during the penalty shoot, he saved two kicks from Giorgian De Arrascaeta and Emiliano Velázquez to lead France to their first-ever triumph in the U-20 World Cup tournament.
He was also a part of the squad that represented the nation at the 2010 UEFA Euro Under-17 Championship, the 2012 UEFA Euro Under-19 Championship, and the 2015 UEFA Euro Under-21 Championship.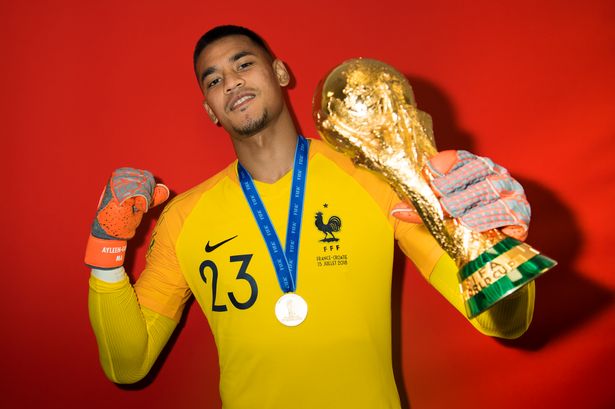 He received his first invitation to join the senior team in 2015 and played in the friendlies against Armenia and Denmark in preparation for hosting the 2016 UEFA European Championship. Although Areola didn't eventually make the squad, he got three separate invitations to play other friendlies and world cup qualifiers. He is among France's 23-man squad for the 2018 FIFA World Cup in Russia.
On September 6, Alphonse sustained Hugo Lloris a thigh injury in the match against Germany he has kept a clean sheet in his international career and was also considered the man of the match.
Alphonse Areola's Net Worth & Salary
Alphonse has an estimated net worth of around $37 million and his annual salary is $9 million.
Career Earnings:
| Year | Weekly Wage | Yearly Salary | Club | Position | League | Age | Contract Expiry |
| --- | --- | --- | --- | --- | --- | --- | --- |
| 2022 | £138,000 | £7,176,000 | Paris SG | GK | Premier League | 28 | 30-06-2023 |
| 2021 | £147,000 | £7,644,000 | Paris Saint-Germain | GK | Premier League | 27 | 30-06-2023 |
| 2020 | £139,000 | £7,228,000 | PSG | GK | La Liga | 26 | 30-06-2020 |
| 2019 | £34,000 | £1,768,000 | Paris Saint-Germain | GK | Ligue 1 Conforama | 25 | 30-06-2019 |
| 2018 | £34,000 | £1,768,000 | Paris Saint-Germain | GK | Ligue 1 Conforama | 24 | 30-06-2019 |
| 2017 | £39,000 | £2,028,000 | Paris Saint-Germain | GK | Ligue 1 | 23 | 29-06-2019 |
| 2016 | £14,000 | £728,000 | Paris Saint-Germain | GK | LIGA BBVA | 22 | 29-06-2016 |
| 2015 | £9,500 | £494,000 | Paris Saint-Germain | GK | Ligue 1 | 21 | 29-06-2019 |
| 2014 | £2,500 | £130,000 | Racing Club de Lens | GK | Ligue 2 | 20 | 29-06-2016 |
Social Media: Instagram, Facebook
Alphonse Areola has a huge fan following on Instagram as his official Instagram account has over 1.3 million followers. He also has a fan base on Facebook with over 1.9 million followers.
Also, See: 
Height, Weight, And Other Facts About Alphonse Areola
The French international is quite tall, standing at the height of 6ft 4in (1.95 m)  and weighing 88kg. His other body stats are, however, not known.
Alphonse Areola's Relationship
Alphonse Areola is a married man. He has been a husband to Marrion Areola since 26th December 2016 and they share two daughters. Their first child Ayleen was born in 2015 while the second, Aymma-Lyse, came along in 2017.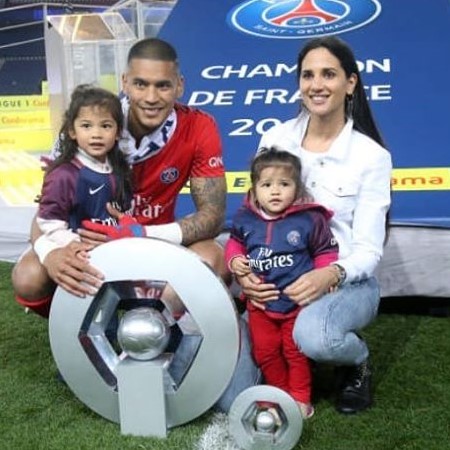 Also Read: Top 10 Richest People in the world with full biography and details.