Quick Facts of Dan Aykroyd
| | |
| --- | --- |
| Net Worth | $200 million |
| Salary | Not Known |
| Height | 6 ft |
| Date of Birth | 1 July, 1952 |
| Profession | Actors |
Dan Aykroyd is an all-around entertainer of diverse talents, a highly-acclaimed Hollywood actor and filmmaker, a comedian, musician, and a business mogul.
This multi-talented star gained prominence for his work on Saturday Night Live from 1975 to 1979. While on the show, he performed a particular musical sketch dubbed "The Blues Brothers" which ultimately morphed into a music band and the 1980 hit comedy film The Blues Brothers.
Aykroyd found even more success when he created, co-wrote, and starred in the highly successful 1984 comedy film Ghostbusters which has since evolved into a vast media franchise.
The Hollywood star recorded another career milestone when he received an Oscar nomination for his work in the 1989 blockbuster comedy Driving Miss Daisy.
Aykroyd headlined the TV sitcom Soul Man in the late 90s in addition to several other performances on the small screen.
Did Dan Aykroyd quit acting?

Yes, Dan Aykroyd has quit acting as he has mentioned that he was feeling seated to work in Hollywood sweatshops as a film star.
Who is Dan Aykroyd of Ghost Busters? Bio, Age
This Hollywood icon was born Daniel Edward Aykroyd on the 1st day of July 1952 and was raised in Ottawa, Ontario, Canada.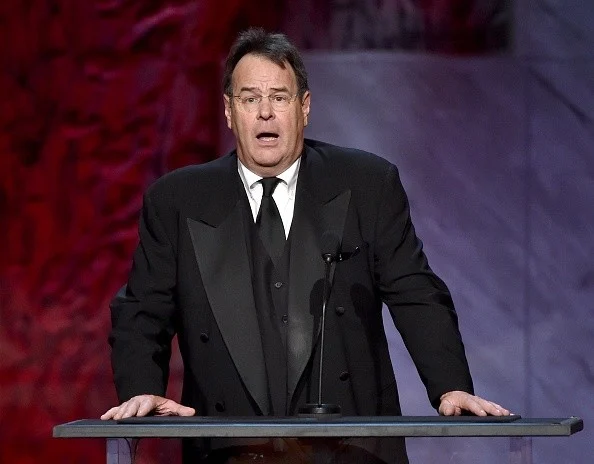 His mother Lorraine Hélène (née Gougeon) was of French-Canadian descent and his father Samuel Cuthbert Aykroyd has English, Irish, Scottish, Dutch and French ancestry.
He has one sibling, a younger brother named Peter. He was raised in the Roman Catholic faith and studied at St. Pius X and St. Patrick's high schools, both in Ottawa.
He enrolled to study criminology and sociology at Carleton University but quit before he could complete his degree.
As a teenager, Dan Aykroyd got his first professional experience as a comedian on the Canadian TV show The Hart and Lorne Terrific Hour.
He performed in several nightclubs and was able to hone his musical talents at a particular disco club called "Le Hibou". He also got to perform with the famed comedy troupe The Second City both in Toronto and Chicago.
Akyroyd ultimately got his big break on the popular late-night comedy show Saturday Night Live (SNL). He was originally hired as a writer but later joined the original cast of the show prior to its premiere in 1975.
His 4-season tenure on SNL was highly lauded by both fans and critics and he won 2 Primetime Emmy Awards for his work on the show; one for writing and one for acting.
He has recorded several notable guest appearances on Saturday Night Live since he left the show in 1979. The Canadian-born star also has other notable small-screen credits to his name including in blockbusters like Coming Up Rosie (1975), (1996), Soul Man (1997-98), and the telefilm Earth vs. the Spider (2001).
Dan Aykroyd had his first movie role in the 1977 comedy film Love at First Sight and ever since it has been one box office success after the other.
He has recorded several memorable big-screen screen credits, particularly in the comedy genre and they include 1941 (1979), The Blues Brothers (1980), Trading Places (1983), Ghostbusters (1984), Spies Like Us (1985), The Great Outdoors (1988), Driving Miss Daisy (1989), Ghostbusters II (1989), My Girl (1991), Sneakers (1992), Antz (1998), Blues Brothers 2000 (1998) and Yogi Bear (2010).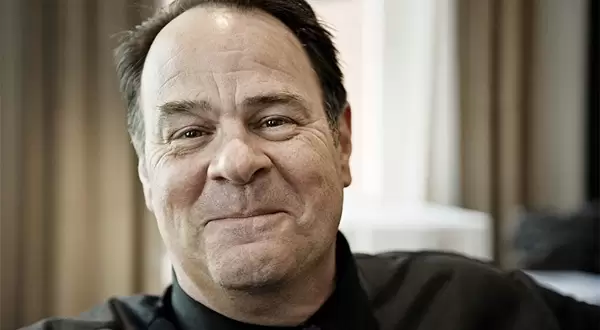 Beyond his starring roles, Aykroyd has also served as a writer, producer, and director in some of these movies.
His 1984 movie Ghostbusters was a box-office monster and has evolved into a media franchise consisting of 2 sequels, 2 animated TV series, and several video games.
The Hollywood star received an Academy Award nomination for Best Supporting Actor for his role in 1989's Driving Miss Daisy. Dan Aykroyd is also an inductee of Canada's Walk of Fame.
What is Dan Aykroyd known for?

Dan Aykroyd is mainly known for Saturday Night Live (SNL) where he worked for 4 seasons. He is also known for hit comedies like "The Blues Brothers", "Ghostbusters", etc.
Dan Aykroyd's Net Worth
As expected, Dan Aykroyd's hard work and consistency in the various aspects of the show business have fetched him great financial rewards. The multitalented star has recorded his fair share of box office successes both as an actor and a filmmaker.
In addition to his illustrious career as an entertainer, Aykroyd has a couple of successful business ventures to his name including the House of Blues chain of music venues and restaurants and the Crystal Head Vodka brand.
With these and many more, the Ghostbusters star has built a net worth valued at an astonishing $200 Million as of 2022.
What is Dan Aykroyd currently doing?

Dan Aykroyd is currently managing the House of Blues chain of music venues.
Dan Aykroyd's Wife and Children
In addition to his career successes, Dan Aykroyd equally has a blissful family life. He has been married for well over 3 decades to Donna Dixon, a former beauty queen, and retired actress.
Aykroyd met his beloved wife on the set of the 1983 movie Doctor Detroit. The duo also co-starred in 4 other films Spies Like Us (1985); Twilight Zone: The Movie (1983); The Couch Trip (1988) and Exit to Eden (1994). Dixon quit acting in the year 1997.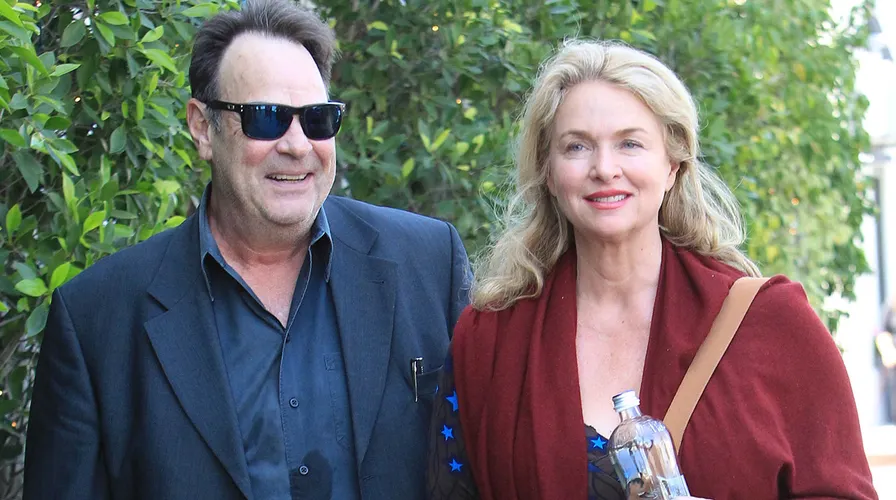 Dan Aykroyd has 3 daughters with his wife Donna Dixon. Their first daughter Danielle Alexandra was born on November 18, 1989, and their second daughter Belle Kingston was born on June 9, 1993.
The couple welcomed their youngest daughter Stella Irene August on April 5, 1998.
Also Read: Top 10 Richest People in the world with full biography and details.