Deron Williams's Net Worth as of September 2023 is $55 Million
Quick Facts of Deron Williams
| | |
| --- | --- |
| Net Worth | $55 Million |
| Salary | Not Known |
| Height | 6 ft 3 in |
| Date of Birth | 26 June, 1984 |
| Profession | Athletes |
In the beginning years of his career in Utah, Deron Williams' talent and level of play drew comparisons between him and the legendary John Stockton. But even though he went on to become a three-time NBA All-Star while he also twice won Gold with the United States national team in 2008 and 2012 Olympics, Williams did not quite achieve the level of success his talents deserve.
Biography (Age)
On the 26th of June, 1984, in Parkersburg, West Virginia, Byron Williams and Denise Smith welcomed their son; Deron Michael Williams. Having come from a middle/low-income home, Williams looked to sports as a way out. He participated heavily in both wrestling and basketball while he attended Arbor Creek Middle School. After winning a few championships in the former, Williams decided to concentrate on the latter where he also excelled.
Due to his shining talent, Deron Williams was recruited by The Colony High School in The Colony, Texas, which had a reputable sporting program. The kid assumed a leadership role in his team in his junior year as he averaged 17 points, 9.4 assists and 2 steals per game to lead his team to a 32–2 record. As a senior, Williams averaged 17.6 points, 8.5 assists, 6.1 rebounds, and 2.6 steals per game and led his team to a 29–2 record.
Upon graduating from high school, he enrolled at the University of Illinois where in his freshman year he averaged 6.3 points, 3.0 rebounds, and 4.5 assists in 32 games. As a sophomore, he showed remarkable improvements to his game as his averages went up to 14.0 points, 3.2 rebounds, and 6.2 assists. In his junior year, Williams averaged 12.5 points, 3.6 rebounds, and 6.8 assists in the regular season and was named a consensus Second Team All American and First Team All-Big Ten among other honors. He further guided his team to the 2005 NCAA championship game where his school was beaten by the University of North Carolina.
At the end of that year, Deron Williams announced he was forgoing his senior college year to enter the 2005 NBA Draft where he was selected by Utah Jazz with the third overall pick. He was named to the NBA All-Rookie First Team after averaging 10.8 points and 4.5 assists per game.
Williams played for the Jazz for a total of six seasons, garnering two All-NBA Second Team selections in 2008 and 2010 before he was traded to the New Jersey Nets in February 2011. That same year, due to the 2011 NBA lockout, Williams joined Turkish Basketball League side, Besiktas, whom he played for until the lockout ended. He notably had his number 8 jersey retired by the team when he was leaving.
Deron Williams' time with the Nets came to an end in July 2015 after the team bought out his final two seasons. He went on to join the Dallas Mavericks in July that year, playing with them until February 2017 when he was waived. His next stop was with the Cleveland Cavaliers whom he played with for the remaining of the 2017 season and playoffs. He has since that time remained a free agent.
Deron Williams Family – Wife, Kids
Deron Williams is married to his childhood sweetheart Amy Young. The couple is said to have known each other since they were in second grade and by the time they were in high school, the pair who were both playing basketball for their high school men and women's teams began dating exclusively.
In 2006, Deron and Amy exchanged vows and became a family with their daughter Denae who they welcomed in 2003. They soon after their wedding welcomed another daughter, Daija before choosing to adopt a son in fear that they might have a girl if they tried for the third time. Also, because Amy herself was adopted by her parents, she had always wanted to do the same thing for another child. The Williams' adopted Deron Jr. "DJ" before they were blessed with their own biological son, Desmond, in 2011.
Parents
Deron Williams has a very close relationship with his mother Denise who raised him after his father abandoned the family in the early 1990s. Denise worked two jobs, including one as a computer programmer, to provide for her family. When she was not working, she was playing or teaching her son how to play basketball, specifically the point guard position, a position she had played in as a college athlete.
Denise Smith, like Deron's father, was a stand out college athlete. She attended West Liberty State College, where she played both basketball and volleyball.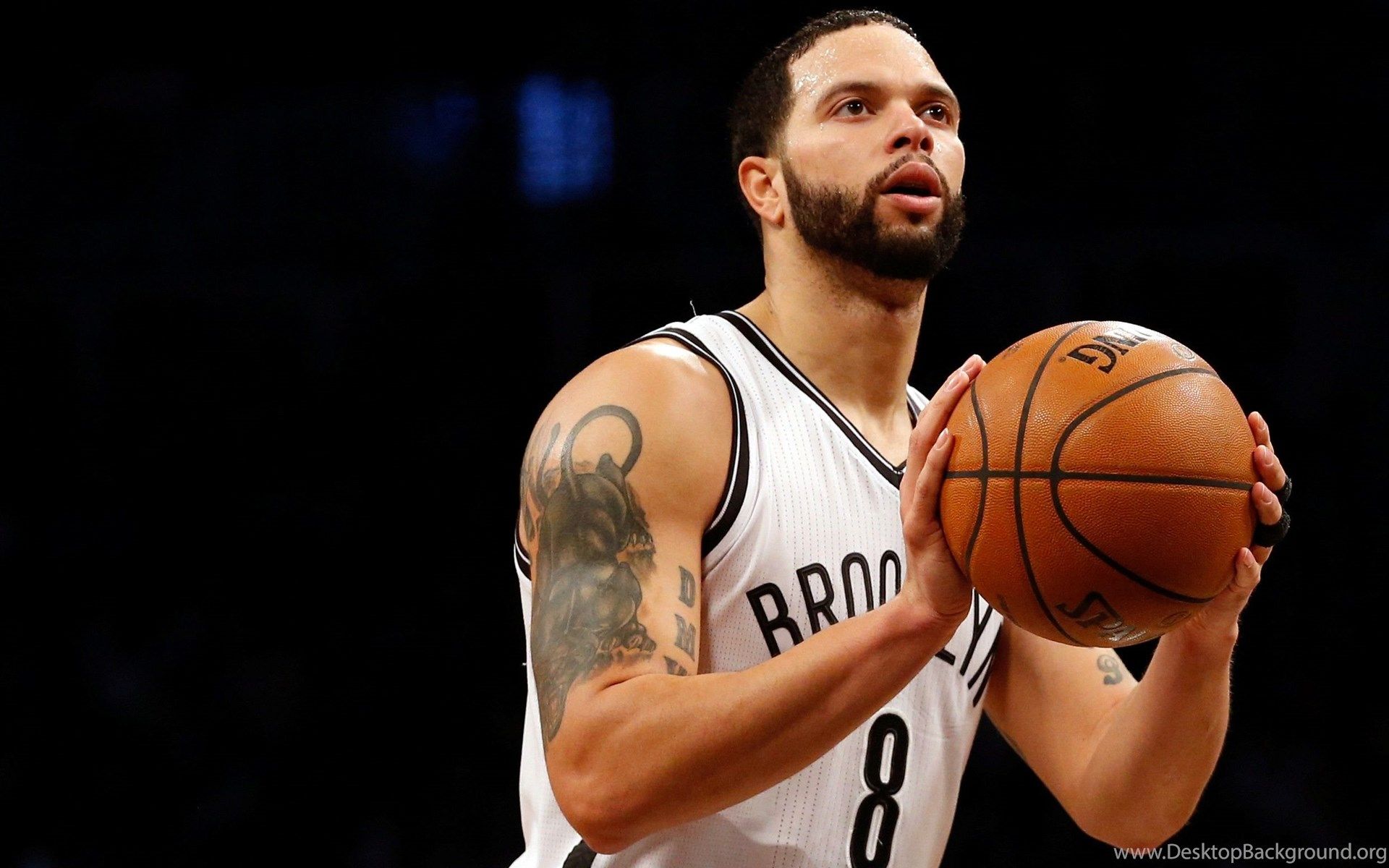 His Height, Weight, and Other Facts
Birth Name: Deron Michael Williams
Date of Birth: June 26, 1984
Place of Birth: Parkersburg, West Virginia
Nationality: American
Height: 6 feet 3 inches (1.91 m)
Weight: 200 lb (91 kg)
Profession: Basketballer
Position: Point Guard
Also Read: Top 10 Richest People in the world with full biography and details.