Gary Allan's Net Worth as of April 2023 is $10 Million
Quick Facts of Gary Allan
| | |
| --- | --- |
| Net Worth | $10 Million |
| Salary | Not Known |
| Height | 5 ft 9 in |
| Date of Birth | 5 December, 1967 |
| Profession | Musicians |
Gary's plethora of hit after hit since 1996 often leaves country music fans wondering where he gets his unending inspiration from. Gary Allan Herzberg has been in the music industry since the release of his gold-certified first album Used Heart for Sale.
As of 2018, the country music legend has released ten studio albums and two compilation albums under two different record labels. He has also had 26 of his singles rank high on various Billboard charts, with seven of them ranking in the top 10.
What happened to Gary Allan's Wife?

Gary Allan's wife Angela has committed suicide because she was suffering from depression and migraines.
Gary Allan's Bio, Age
The musician was born and raised in La Mirada, California on December 5, 1967. His family believed strongly in two things: music and education.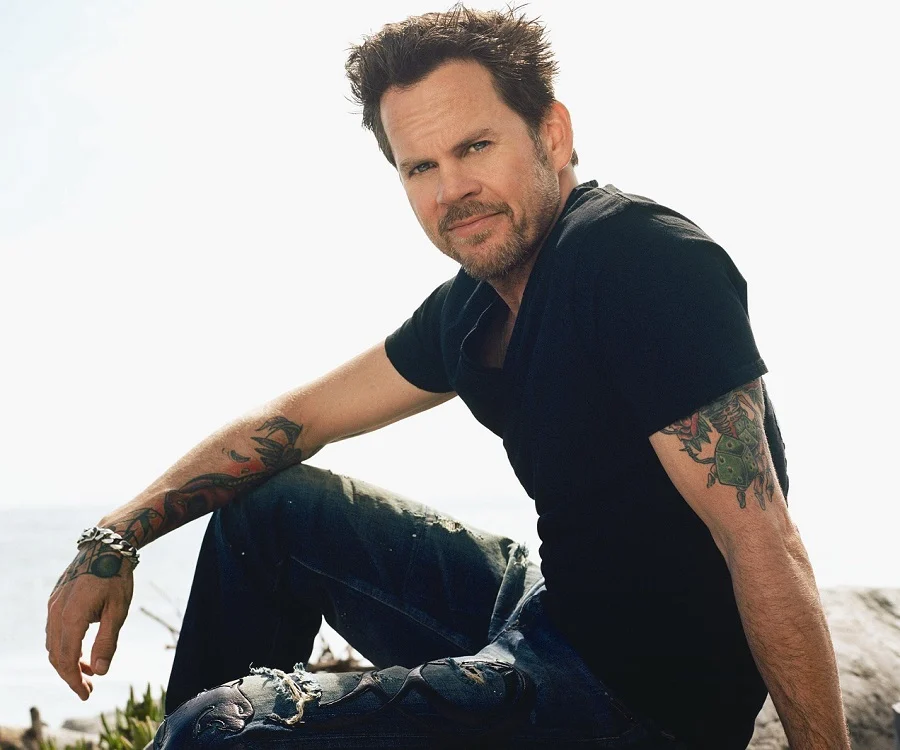 Gary joined his father, Harley at 13 years old to play regularly in country music bars called honky tonks. Also, he turned down a recording contract from A&M Records at the age of 15 in favor of completing his education.
While at La Serna High School in Whittier, California continued to perform at packed-out local venues with his band The Honky Tonk Wranglers. A mixture of opportunity and talent would bring Gary into the limelight.
This series of events started when he met songwriter/producer Byron Hill, who would go on to be very instrumental to Allan's career.
They met in California in 1993 through a mutual friend named Jim Seal. The two hit it off and kept in touch over the years, often collaborating on small projects.
In 1995, Gary Allan was gifted a generous $12,000 cheque by a wealthy couple after they had listened to his demo tape that he had left in the glove box of a truck they had purchased.
The budding musician used the money to record some of the songs that he and Byron had worked on during their early collaboration.
Byron sent four of these songs to different labels who immediately started clamoring for the rights to the musician. Byron and Gary eventually went with Decca Records.
Under Decca, Allan released his first three albums Used Heart for Sale, It Would Be You, and Smoke Rings in the Dark. Although the first two albums produced some high-flying singles, his third album reflected a musical growth and maturity in Allan's approach that really gave the album wings. It was certified platinum by the RIAA.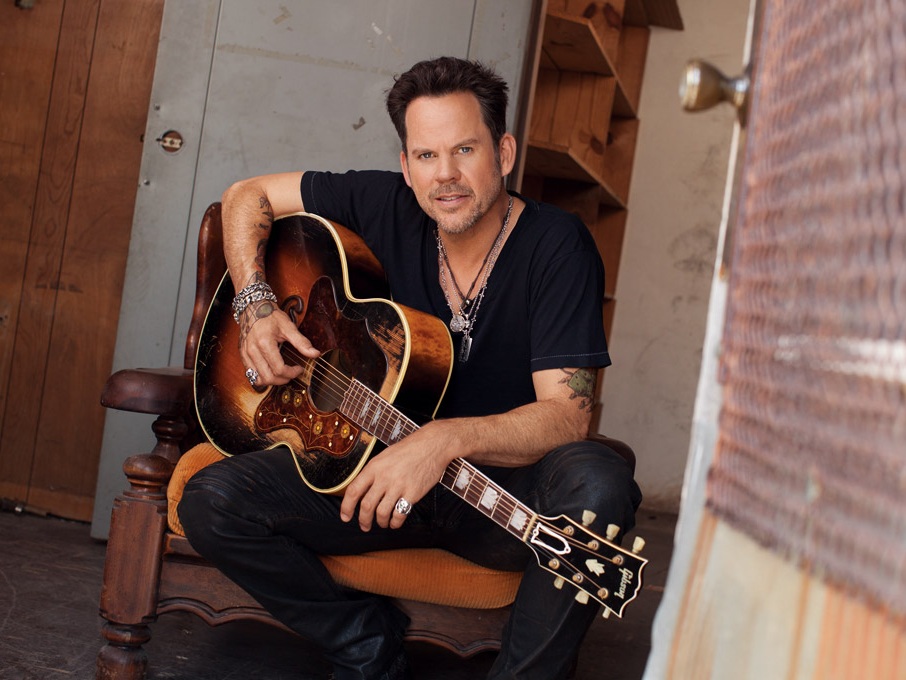 After Decca Records folded up in early 1999, Gary was moved up to the artist roster of its parent company MCA Nashville. In the 2000s, Allan went into overdrive, releasing four studio albums and one compilation album.
Alright, Guy, his fourth studio album released in 2001 produced his first ever single on the top of US Billboard country charts. His 2003 album See If I Care produced two number-one singles "Nothing on but the Radio", and "Tough Little Boys".
His sixth studio album Tough All Over was a deeply personal album as the singer was dealing with some very rough times at that point in his life. The album recorded massive success, shipping 99,000 units in its first week.
It also came in at No.3 on Billboard 200 and the number one spot on Top Country Albums. It was certified gold by the end of the following year.
Was Gary Allan in the military?

Gary Allan has served in U.S. Army and has also operated in construction company and also signed a record contract.
Gary Allan's Girlfriend, Wife, Daughter
The California-born country singer has been around the matrimonial block a few times. Gary married his first wife, a woman named Tracy Taylor in 1987 when he was just 19 years old.
After he divorced her, he tied the knot with Dannette Day, a model at the time. The wedding took place in South Carolina on November 28, 1998. However, their union failed to run the distance, as they annulled it less than a year later in June 1999.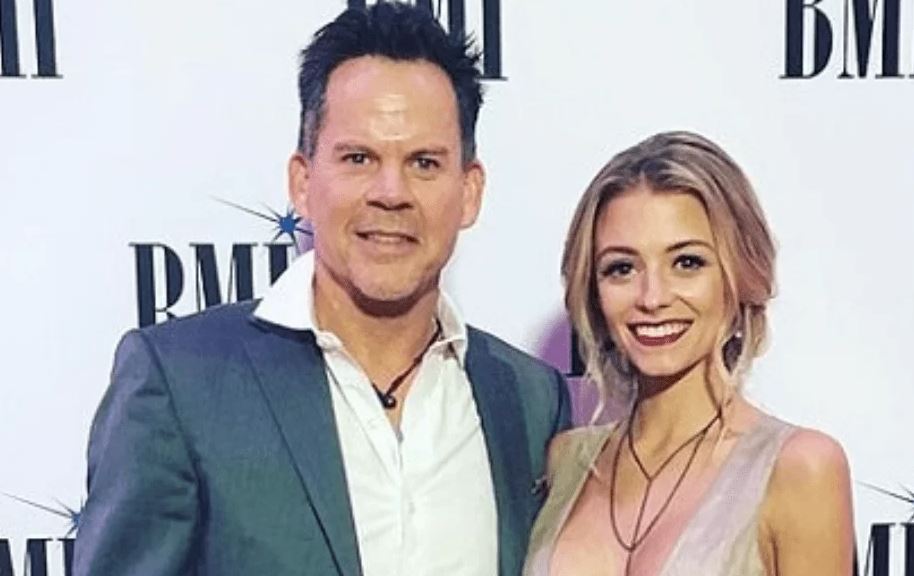 He married his third wife Angela on June 5, 2001. All seemed to be well in the singer's life until tragedy struck. Angela who had suffered severe depression and migraines took her life in the early hours of the morning on October 25, 2004.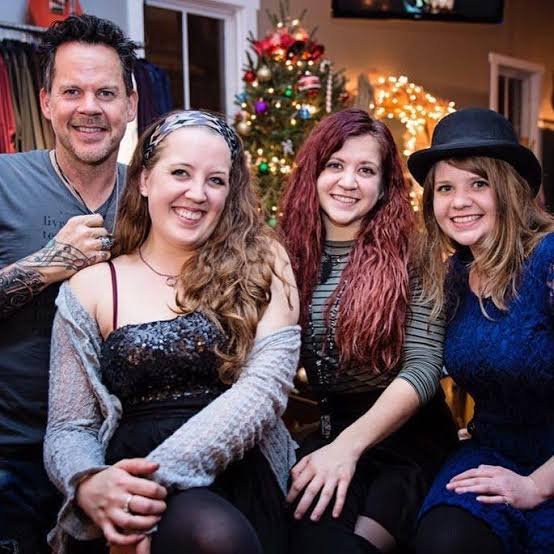 Gary had left the bedroom to get her a coke in the kitchen when he heard the gunshot. She had stuck the gun in her mouth and pulled the trigger.
In the wake of this tragedy, Gary walked away from music to grieve privately, however, he decided to channel his grief and put it into his music. This resulted in his successful Tough All Over album.
Years later, he would appear on The Oprah Winfrey Show to talk about Angela's life and suicide. Gary Allan has three daughters from his first marriage: Maggie, Dallas, and Tanna.
The musician is not in any relationship at the moment, however, he was reported to have dated model Justina Crosslin between 2007 and 2008.
Which is the number one hit of Gary Allan?

Gary Allan has sung many songs but Every Storm (Runs Out of Rain) was his number one hit.
What is the Net Worth of Gary Allan?
A famous American country musician Gary Allan has an estimated net worth of $10 million as of 2022.
Other Facts You Should Know About Gary Allan
1. Gary may be signed to a record label but he is not one to follow instructions that go contrary to his personal objectives. This was evidenced in the title of his fifth studio album See If I Care.
 After he released the album, he stated in interviews that he will always make the kind of music he feels like making with or without the backing of the label.
2. In his early days with his hinky tink band, Gary refused the help of promoters who wanted to give him a wider audience. His reasoning was that they were going to try to control the kind of music he performed.
3. Gary has three biological children from his first marriage. However, he also has three step-children thanks to his three-year marriage to his third wife, Angela.
4. In 2003, Gary and his family moved to Tennessee with their six children. Interestingly, the location of their new home was just a few blocks away from where his ex-wife lived.
5. Allan's mother cried when he got his first tattoo at the age of 15. She said it gave him the appearance of a criminal.
6. Gary Allan was employed as a used car salesman when he signed his first record deal with Decca Records.
7. The country musician had a brief stint as an actor. He played Eddie Cochran in the television mini-series Shake, Rattle & Roll. He was also on CBS's Pensacola: Wings of Gold.
Did Gary Allan write any songs?

Gary Allan has written a song for 2005's Tough All Over, including the countrified, autobiographical "Putting Memories Away" and "the bluesy "Putting My Misery On Display".
Gary Allan's Height and Weight
Gary Allan is 5 feet 9 inches or 175 cm tall and his weight is 65 kg or 143 lbs.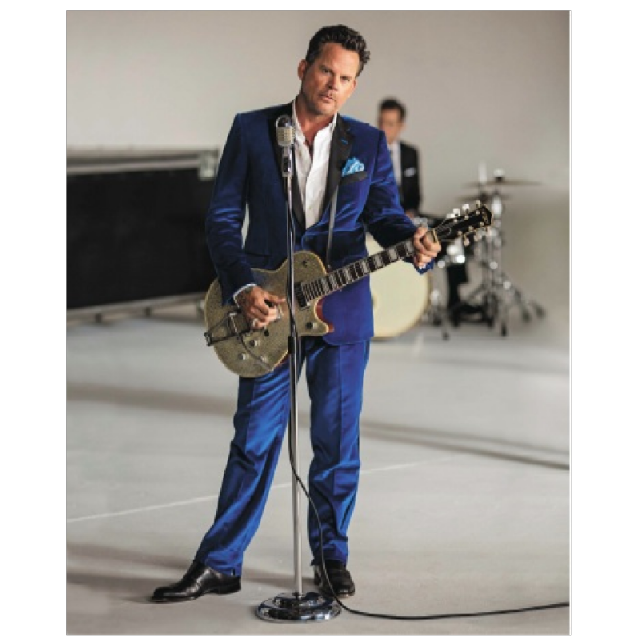 Also Read: Top 10 Richest People in the world with full biography and details.