Quick Facts of Hope Sandoval
| | |
| --- | --- |
| Net Worth | $2 million |
| Salary | Not Known |
| Height | 4 ft 9 in |
| Date of Birth | 24 June, 1966 |
| Profession | Musicians |
Unlike her counterparts who connect with their fans during live performances, Hope Sandoval would rather perform on an almost dark stage, dimly lit perhaps to hide her from the audience. She usually plays the tambourine, harmonica, glockenspiel, or shaker with acclaimed skills but her shyness barely allows her to acknowledge the audience.
Though the American singer-songwriter is best known as the lead singer of two groups – Mazzy Star and Hope Sandoval & the Warm Inventions.
She has always made it clear that stage performance makes her nervous and she prefers to record in the studio than stand before an audience and not know how to relate with them.
Notwithstanding her reserved and private way of living her life and handling her career, Hope Sandoval has achieved a lot in her chosen career, touring and collaborating with other known artists.
Her collaboration with Massive Attack spawned tracks like Paradise Circus on the album Heligoland (2010) and The Spoils.
Why is Hope Sandoval Famous?

Hope Sandoval is famous for being the lead singer of Mazzy Star and Hope Sandoval & the Warmaa Inventions.
Background Information, Age
The talented singer grew up in East Los Angeles, California where she was born on June 24, 1966. Hers is a Mexican-American family who adhered to the Catholic Faith.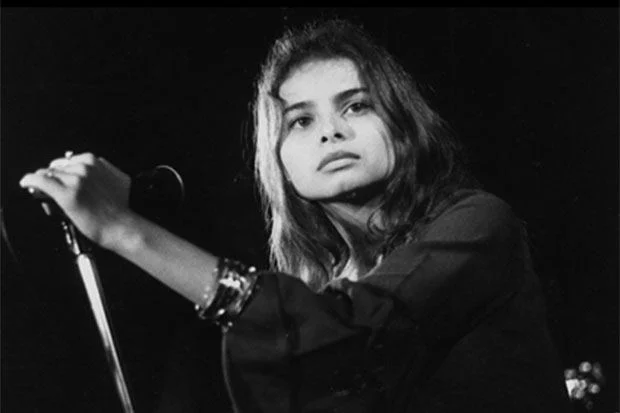 The only information available about her educational background is that she studied at Mark Keppel High School and started her journey to stardom in 1986 when she launched the folk music duo Going Home in collaboration with Sylvia Gomez.
They sent a demo tape to David Roback who reached out to them, offering to play the guitar for the duo.
Two years later, Hope started performing with the band Opal with David Roback and Kendra Smith who later left during a tour of the UK, leading to Hope's spot as the lead vocalist.
Subsequently, Sandoval and Roback joined forces and started writing music and also formed the alternative rock band Mazzy Star through which the album, She Hangs Brightly, was released in 1990.
While their first album wasn't a commercial hit, Mazzy Star got their breakthrough with the 1993 hit single Fade into You from its sophomore album So Tonight That I Might See.
In 1997, the band went off the grid but made a comeback fifteen years later with the release of the single Common Burn/Lay Me Down in October 2011.
Another single – California, dropped in July 2013 while the album itself titled Seasons of Your Day was released in September 2013.
While Mazzy star was on a hiatus, Hope Sandoval went solo with her debut album Bavarian Fruit Bread (2001), this was after she formed The Warm Inventions in 2000.
The album features two covers from the film The Ballad of Cable Hogue and Jesus and Mary Chains. The Warm Invention's second album – Through the Devil Softly, dropped on September 29, 2009.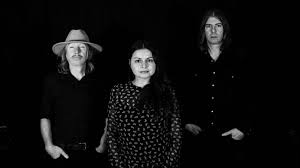 The band got to perform at the edition of the All Tomorrow's Parties festival in 2010 and the ATP New York 2010 music festival.
Is Hope Sandoval Shy?

Hope Sandoval has seldom ventured outside her self-made secrecy. She is very much shy onstage and averse to any kind of publicity during her 30 years of career in the music industry. But, she has become somewhat of a musical enigma.
Hope Sandoval's Net Worth
Hope Sandoval is quite a hard worker. When she is not in the studio making music, she is on tour building up a successful career in the music industry.
Her various collaborations with notable artists and other endeavors have amassed her a fortune estimated to be $2 million as of 2022. If her complete commitment to her music is anything to go by, her net worth is expected to rise over time.
What is Hope Sandoval doing Now?

Hope Sandoval is currently performing a live show as a solo artist and also she has collaborated with high-profile and legendary artists like Kurt Vile, Mercury Rev, and Massive Attack.
Personal Life – Is Hope Sandoval Married, Who is Her Husband?
Professionally, Hope has won the hearts of many through her talent as a musician and songwriter which also translates to the fact that she lives her life under the spotlight.
As a result, fans are always eager to find out what's going on in her personal life but due to her pretty reserved lifestyle, the singer doesn't open up much about who she is dating or married to.
Being a public figure, there are many speculations about her personal life. While many suggest that her parents' split may have affected her notion about marriage which explains why she is not married and is not in any known relationship either.
Some other people suggest that she is secretly married and is not ready to share the details with the public yet. For what it's worth, the singer is naturally shy, and apparently, she wouldn't be comfortable having a lot of prying eyes in her personal life.
For the most part, her marital life remains an unsolved mystery and we can't jump to any conclusion until she comes out with the details about her marital status. Until then, we will just have to assume that she is single.
Is Hope Sandoval active on Instagram?
Hope Sandoval is not so much active on Instagram but she has an account that has around 1550 followers.
Hope Sandoval's Body Measurements: Height & Weight
An American singer-songwriter Hope Sandoval's height is 4 feet 9 inches and her weight is 53 kg.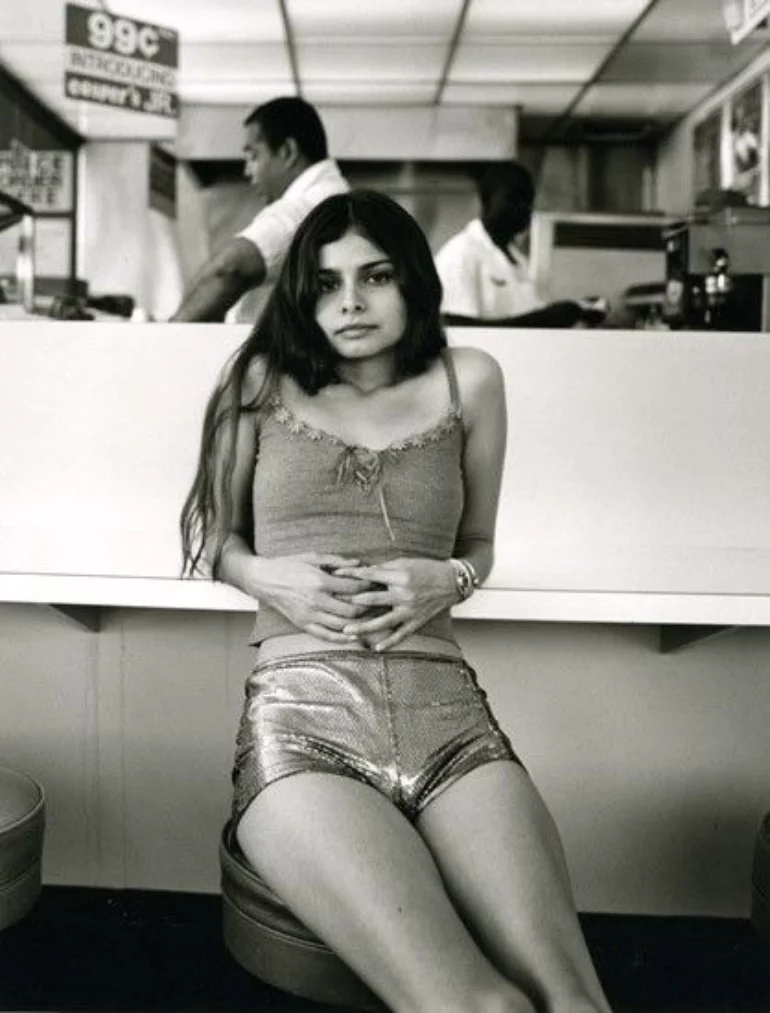 Also Read: Top 10 Richest People in the world with full biography and details.