Hugh Beaumont's Net Worth as of February 2023 is $1.5 Million
Quick Facts of Hugh Beaumont
| | |
| --- | --- |
| Net Worth | $1.5 Million |
| Salary | Not Known |
| Height | 6 ft |
| Date of Birth | 16 February, 1909 |
| Profession | Actors |
Hugh Beaumont was one of the finest actors of his time. Though he started out on a different career path, he joined show business in 1931 and quickly rose up the ranks with laudable performances and an impressive resume. He was an ordained minister before landing his most famous role on TV as Ward Cleaver on the sitcom, Leave It to Beaver.
Hugh had a long and illustrious career and appeared in many films and TV series. After his acting career, he launched another as a Christmas-tree farmer while still continuing as a lay minister before his sudden death in 1982.
Did Hugh Beaumont have a stroke?

Hugh Beaumont had a stroke in 1970 and after that stroke, he only did little acting in movies to not give pressure so much on his body.
Hugh Beaumont Biography, Age & Career
He was born Eugene Hugh Beaumont in Lawrence, Kansas, in the USA on the 16th day of February 1909 to Ethel Adaline Whitney and Edward H. Beaumont. He was of French descent and raised in a devout Methodist family.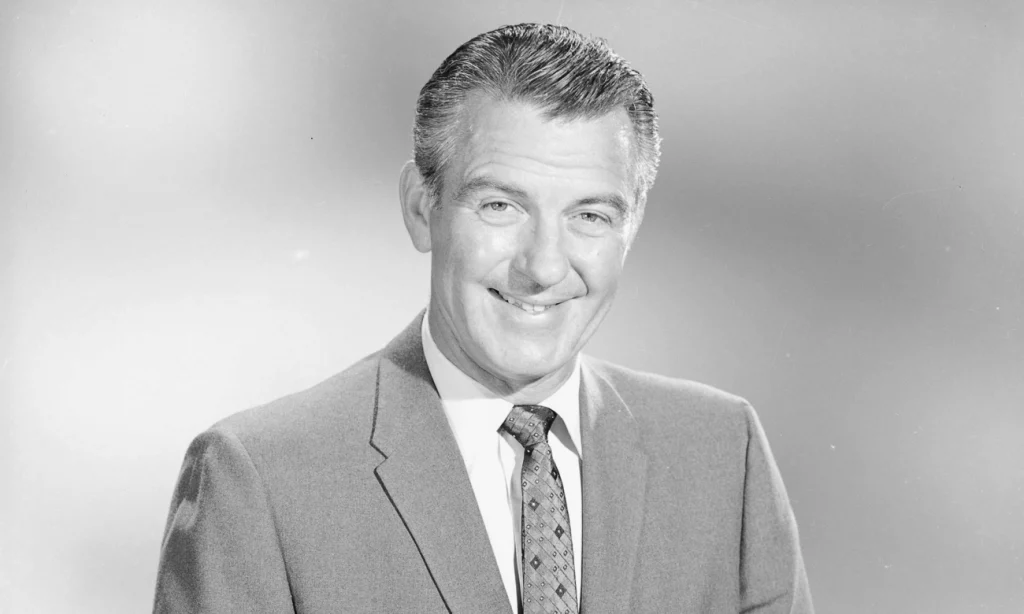 His father worked as a traveling salesman, a profession that kept his family continually on the move. He was highly athletic and would play football in college but also had fine acting skills.
Beaumont graduated from the Baylor School, in Chattanooga, Tennessee, after which he enrolled in the University of Chattanooga where he played football until his position on the team was changed.
With the change, he left for the University of Southern California from where he graduated in 1946 with a Master of Theology degree. Although he carved a successful career in acting, he remained busy as a lay minister throughout his acting career.
In 1931, his career in show business started with performances in theatres, nightclubs, and radio. Nevertheless, he switched to motion pictures in 1940 and soon had his resume bursting with amazing roles and incredible versatility.
Hugh Beaumont appeared in many films throughout the forties though many of his roles were bit parts and minor roles and thus, were uncredited.
Between 1946 and 1947, Beaumont took over the role of what would become one of his most famous characters, the fictional private detective Michael Shayne from Lloyd Nolan, and appeared in five films as such.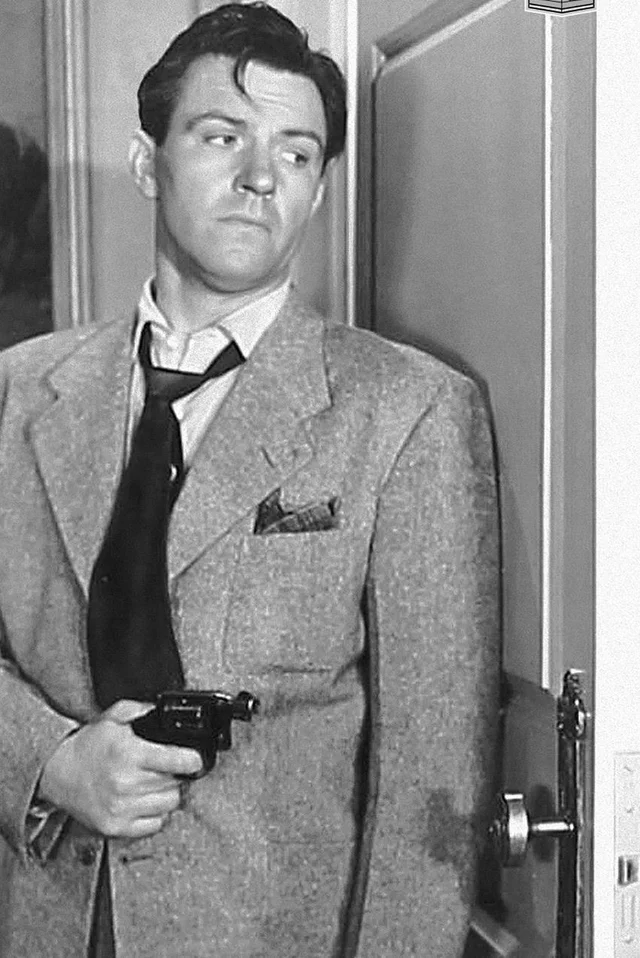 They include Murder Is My Business (1946), Larceny in Her Heart (1946), Blonde for a Day (1946), Three on a Ticket, and Too Many Winners in 1947.
In the fifties, he tackled roles both on television and in films as both an actor and narrator. He narrated the short film A Date with Your Family (1950) and from 1952 to 1953, he was the narrator of the series Racket Squad.
He played Reverend Randy Roberts in an episode of The Lone Ranger which was more in tune with his real-life personality than his role as an ex-convict in a 1953 episode of Adventures of Superman.
Prior to landing his most famous role as the head of the Cleaver clan, Ward Cleaver on the hit sitcom Leave It to Beaver in 1957, he acted in the western Night Passage and played a sympathetic version of the Western bandit Jesse James in Tales of Wells Fargo.
Until the production ended and the series went into syndication in 1963, Hugh Beaumont acted in, wrote, and directed several episodes of the show including its last episode, Family Scrapbook.
In their June 2004 issue, TV Guide ranked his character #28 on their list of 50 Greatest TV Dads of All Time.
Following the series, Beaumont featured in many community theatre productions as well as played a few guest roles on television series while continuing as a lay minister on weekends.
He also had success as a writer, selling his works to TV, radio, and magazines. His last role on the big screen was in the 1965 sci-fi film The Human Duplicators as Austin Welles while his final television appearance was in The Most Deadly Game (1971).
After he retired from show business, Hugh Beaumont launched another career as a Christmas-tree farmer in Minnesota. However, he was forced into a second retirement in 1972 after suffering a stroke.
Did Jerry Mathers get along with Hugh Beaumont?

Hugh Beaumont and Jerry Mathers had a wonderful friendship until Hugh passed away in the year 1982 due to heart attack.
Hugh Beaumont's Net Worth
Hugh Beaumont was one of those actors whose career was a delight to fans and colleagues alike, and he was highly successful therein. However, his estimated net worth was $1.5 million at the time of his death.
Was Hugh Beaumont's son in a car accident?

In the year 1959, Hugh's son, wife, and mother-in-law were traveling to Hollywood but they had a accident and it killed his mother in law and his son was severely injured.
Hugh Beaumont's Wife/Partner
The actor was married to Kathryn Adams who was also an actress from April 13, 1941, until their divorce 33 years later in 1974. Their union produced three children: two sons; Hunter, who is a psychology professor in Munich, Germany, and Mark, as well as a daughter named Kristy.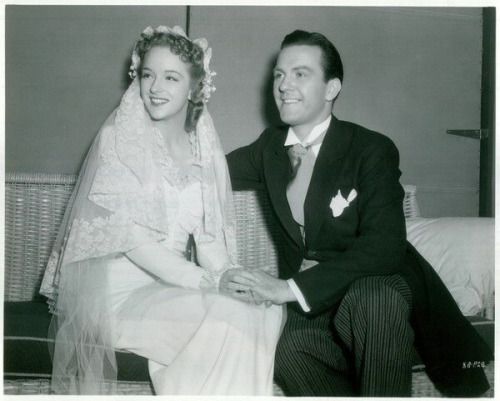 When and how did Hugh Beaumont die?

Hugh Beaumont died on the 14th day of May 1982 in Munich, Germany while visiting his son Hunter. His cause of death was stated as a heart attack. His body was cremated and the ashes scattered on the then family-owned island on Lake Wabana, Minnesota. The 1983 made-for-television movie Still the Beaver is dedicated to Beaumont.
Hugh Beaumont's Height & Weight
Hugh Beaumont was a rather tall man when he was alive. While his TV wife, June Cleaver played by Barbara Billingsley had to wear heels from season 2 of the show when her boys experienced a growth spurt, none of the kids came near him in height. He was 6 feet (1.83 m) tall.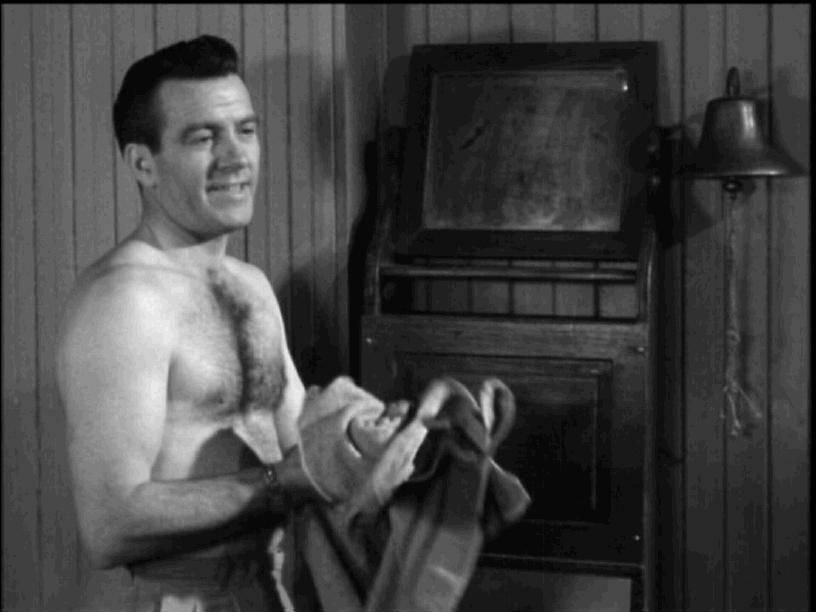 Also Read: Top 10 Richest People in the world with full biography and details.