Quick Facts of Mike Glennon
| | |
| --- | --- |
| Net Worth | $15 million |
| Salary | Not Known |
| Height | 6 ft 5 in |
| Date of Birth | 12 December, 1989 |
| Profession | Athletes |
Virginia native Mike Glennon is an American professional football player who made his NFL debut with the Tampa Bay Buccaneers in 2013. He was selected as the 73rd pick in the third round in the 2013 NFL draft, following his graduation from North Carolina State University where he recorded impressive stats.
He graduated with two degrees including a bachelor's degree in Business Management and a Master of Arts in Liberal Studies. Glennon played high school football with the Westfield Bulldogs of Westfield High School in Fairfax County, Virginia.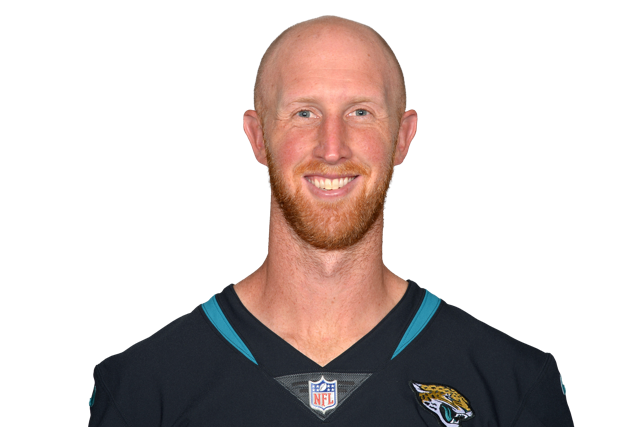 He recorded impressive stats as a high school quarterback and earned accolades in the process including the Virginia Gatorade Player of the Year. In his senior year in 2008, Rivals.com ranked him third-best among quarterbacks in the nation.
Is Mike Glennon still in the NFL?

Mike Glennon hasn't taken retirement and he has signed a new contract with New York Giants for one year with $1.35 million on March 19, 2021.
Mike Glennon's Salary & Net Worth
Every sport has that playing position that mints more than all others and for American football, it is the quarterback, the position that Glennon has been playing since high school.
However, many eyebrows were raised in 2017 when news went around that Mike Glennon could be earning as much as $15 million as his total annual salary.
The news put him in the spotlight with many picking up interest in him. Online vitriol was not left out as some people took to social media to compare Glennon to perceived better quarterbacks with more starting experience who were not earning close to Glennon's salary.
Until that time, Mike Glennon was not a big name in the NFL, hugely because he had not quite earned a spot as the starting quarterback for the team he played for, thus, people wondered why he deserved such a huge pay rise.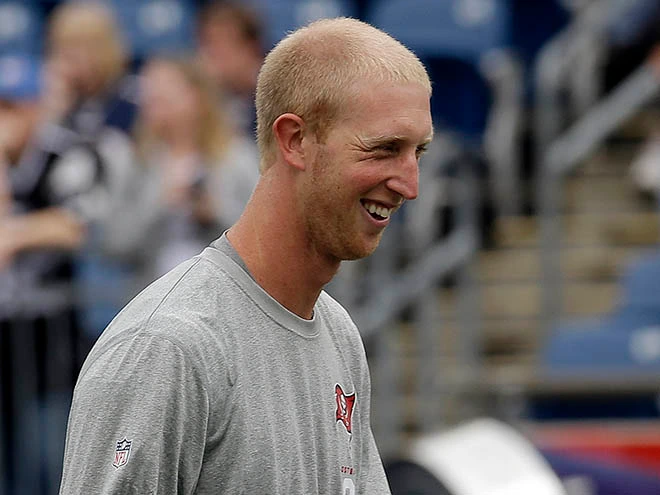 However, after investigations, some folks got to see reasons why Mike Glennon who had done an excellent job as a backup quarterback for the most part of his career could be well worth the money.
Following the expiration of his contract with the Tampa Bay Buccaneers, Glennon, as a free agent inked a 3-year $45 million deal with the Chicago Bears in March 2017.
The team would later name him their starting quarterback. Before striking the deal, Glennon earned about $7 million as salary with the Bucs, making him the league's highest-paid backup quarterback.
Unfortunately for Glennon, the masses turned out to be correct about their opinion of him. The Bears admitted they had lost the gamble as he was cut on March 14, 2018, after just one year with the team. He was replaced with the freshly drafted Mitchell Trubisky.
However, Glennon walked away as the winner, money-wise,. Making up that $19 million was a signing bonus of $3 million, $5 million in roster bonus, and a base salary of $8 million. Incentives and bonuses guaranteed another $2.5 million. He earned all that from 4 appearances.
Two days after he was released by the Bears, Mike Glennon inked a two-year deal with the Arizona Cardinals worth a mere $8 million with only the $4 million signing bonus as the guaranteed money.
His deal with the Cardinals has a base salary of just $1 million with a cap hit of $2 million. Glennon's deal with the Cardinals has the potential to stretch to another two years, depending on the team's level of satisfaction.
What is a record of Mike Glennon?

Mike Glennon has made the record of 7-33 in his whole NFL career.
Mike Glennon's Wife (Jessica Wetherill)
While attending North Carolina State University, Glennon, in his freshman year, met fellow freshman Jessica Wetherill who would later become his wife. They had a very beautiful outdoor wedding in June 2015.
Glennon's wife graduated from NC State with a degree in finance. The couple welcomed their first issue, a boy named Brady on August 3rd, 2016.
Their son's name is in no way in reference to an NFL quarterback. Glennon has revealed that he has no problem with Brady becoming a football player in the future.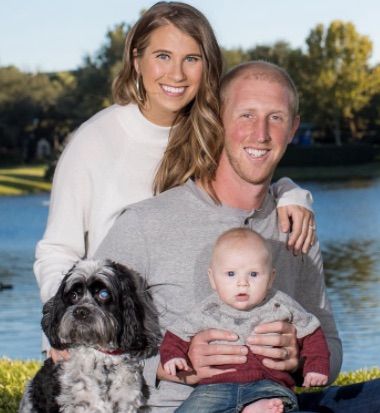 What happened to Mike Glennon?

Mike Glennon suffered an injury to his non-throwing left wrist on Sunday when he played against Chicago bears and medical team has said that it will require surgery.
Mike Glennon's Height, Body Measurements, Quick Facts
Mike Glennon stands at 6 feet 5 inches in height which is the equivalent of 1.98 m. He is among the tallest guys in the league.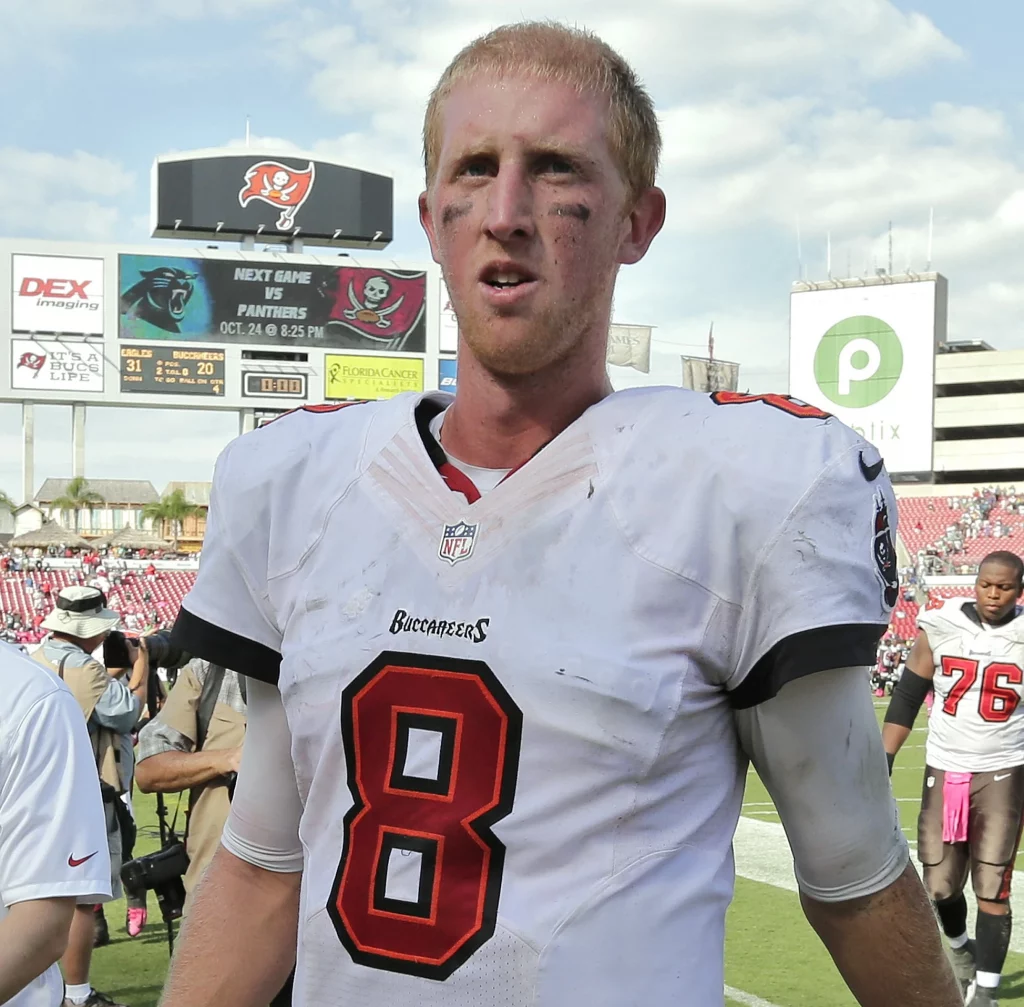 He weighs 229 lb which is the equivalent of 104 kg.
Eye Color: Brown
Hair Color: Brown
Date of Birth: December 12, 1989
Birthplace: Fairfax County, Virginia
Siblings: Three including Sean Glennon who played NCAA football for the Virginia Tech Hokies from 2004 to 2008.
Education: North Carolina State University, Westfield High School.
Wife: Jessica Wetherill (married 2015).
Where is Mike Glennon now?

After taking a departure from the Jaguars with a 1-15 overall record in 2020 Mike Glennon moved to East Rutherford for his 6th NFL Franchise.
Also Read: Top 10 Richest People in the world with full biography and details.