Quick Facts of S. E. Cupp
| | |
| --- | --- |
| Net Worth | $6 million |
| Salary | $500 thousand per year |
| Height | 5 ft 11 in |
| Date of Birth | 23 February, 1979 |
| Profession | Media Personalities |
S. E. Cupp is an established author, television host, and political commentator of a conservative persuasion. She is widely known for her work as the co-host of HLN's weekday political panel program S. E. Cupp: Unfiltered. 
This intellectual's perceptions sit in a weird space. For instance, she wrote a book that spoke against how the far-left media was attacking Christianity. The book is titled Losing Our Religion: The Liberal Media's Attack on Christianity. 
Nothing seems out of the ordinary here until you realize that S. E. Cupp is also an outspoken atheist. It gets weirder; she has also been quoted as saying that she hopes she can be a person of faith at some point in her life.
Besides this, she has also co-authored other books like Why You're Wrong About the Right with Brett Joseph, and in addition to this, she has had stints at CNN, TheBlaze, and MSNBC, mostly as a panelist on political talk shows.
What is the real name of S. E. Cupp?

A famous TV host, author, and political commentator's real name is Sarah Elizabeth Cupp. But, most people know her as S. E. Cupp.
S. E. Cupp's Biography, Age
The television host was born Sarah Elizabeth Cupp on February 23, 1979, in Carlsbad, California. Growing up, she spent some period of her adolescence in Massachusetts where she enrolled at the Academy of Notre Dame.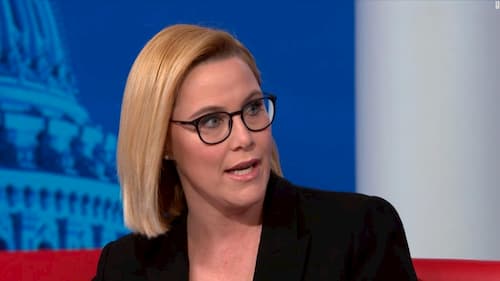 Cupp started to take ballet classes when she joined a ballet school at the age of six. She remembers suffering from food disorders during this period, including a relapse in her college years.
S. E. Cupp had her college education at Cornell University. While she was here, she did work for The Cornell Daily Sun. She graduated in 2000, having bagged herself a Bachelor's degree in art history.
Post-Cornell University, she took up employment at an online magazine, and subsequently a public relations company. Cupp then moved up the ladder in 2002 when she was brought on by The New York Times to handle writing and editing for their Index Department.
She then went further to pursue her Master's at Gallatin School of Individualized Study at New York University. Cupp graduated in 2010 with a Master of Arts with a concentration in Religious Studies.
A career with CNN and MSNBC
In 2009, she was hired as a columnist for the Daily News. S. E. Cupp also contributes to the likes of Politico.com, and her writings have shown up in several publications like Townhall, Maxim, Slate, The Washington Post, etc.
Two years after she was brought on by the Daily News, she moved on as a writer and a columnist for Glenn Beck's Mercury Radio Arts. Apparently, she was doing something right, because not long after she was hired, she was gifted with her own self-titled show S. E. Cupp. 
It aired on the Insider Extreme broadcast on Beck's website Glennbeck.com. The show would later be taken up by TheBlaze TV (formerly GBTV).
In June 2012, she joined MSNBC. She started co-hosting the political talk show The Cycle alongside political strategist Krystal Ball, pop-culture analyst Touré, and Steve Kornacki, a political writer.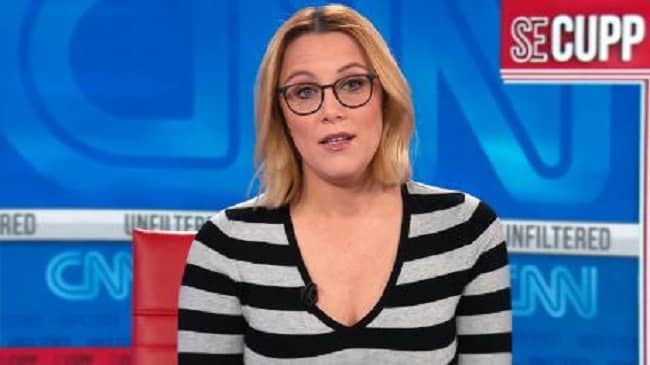 A little over a week later, S. E. Cupp who is a known atheist said on the program that she did not think it was right for an atheist president to rule the United States.
Her premise was that atheists represented only 10 to 15 percent of the country's population, with the rest subscribing to different faiths.
As a member of the right – the Republican party – S. E. Cupp is also part of a group called the Log Cabin Republicans, who are pro LGBT and support gay marriage.
\The self-described "mainstream conservative" has also spoken against several lobbyists and politicians for their views on specific issues. Most notably was when she spoke against Ron Paul's views on foreign policy and the Federal Reserve.
While working at MSNBC, Cupp was slated to make an appearance at a Conservative Political Action Conference (CPAC) sometime in 2013. However, she announced in March that she would not be appearing at the conference.
Cupp cited that she had become uncomfortable that the event was marginalizing "mainstream conservatives" like herself. After pulling out of the conference, she joined the Young Conservatives for the Freedom to Marry.
S. E. Cupp's time with CNN came when the network announced in June 2013, that she would be joining the re-launch of their debate program Crossfire in the fall of 2013.
Sarah Cupp hosted the show alongside Newt Gingrich and Stephanie Cutter. She appeared on MSNBC's The Cycle for the last time a day after CNN's announcement was broadcast.
On March 13, 2017, it was announced that the journalist cum writer would join CNN's sister network Headline News (HLN) to host a new evening program aptly titled S.E. Cupp: Unfiltered.
S.E. Cupp's Family, Husband
Cupp has managed to keep information about her family – parents, and siblings – a secret. However, she is married to John Goodwin. John once served as chief of staff to Representative Raul Labrador, who is also a Republican.
She met Goodwin at the 2008 Republican Convention and the two hit it off. They started dating sometime in 2011, and John popped the question a year later.
The two tied the knot in November 2013 and welcomed their first child, a son in 2014. They named him John Davies Goodwin III.
S. E. Cupp's Salary and Net Worth
This mainstream conservative still has a lot to give in her career, which means she is sure to see her stock continue to rise in the coming years.
For all her endeavors so far, she has been reported to be earning an annual salary of $500,000 while enjoying a total net worth of $6 million as of 2022.
Who is S. E. Cupp's husband?

S. E. Cupp is a family woman who is looking after her husband and kids forward. She is married to John Goodwin in 2013 who is a news reporter and famous for reporting for The Weather channel.
S. E. Cupp's Body Measurements: Height & Weight
Cupp stands at a height of 5 feet 11 inches (1.8 m) which is considered average height. She also maintains a healthy weight of 67 kg (147 lbs). Her bust size is 37 inches, waist size is 26 inches, and hip size is 38 inches.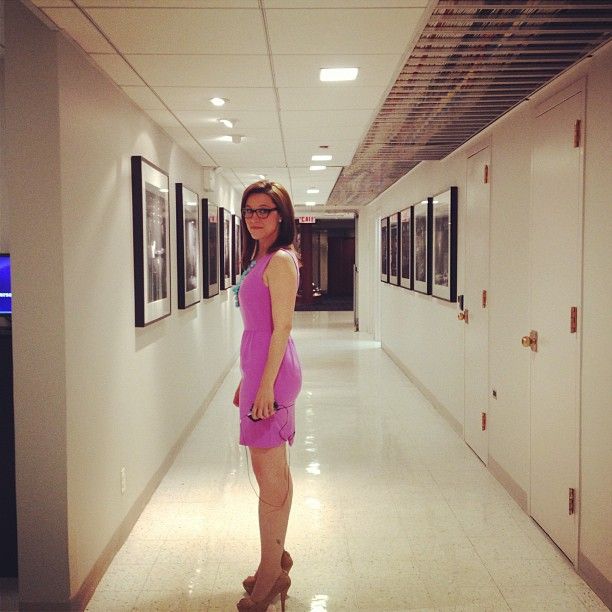 Top 3 Richest Media Personalities
Also Read: Top 10 Richest People in the world with full biography and details.