Quick Facts of Tyrus (George Murdoch)
| | |
| --- | --- |
| Net Worth | $2 million |
| Salary | Not Known |
| Height | 6 ft 9 in |
| Date of Birth | 21 February, 1973 |
| Profession | Athletes |
Today, wrestling has taken another dimension in our society and World Wrestling Entertainment (WWE) has never failed in bringing us so much entertainment – the suspense, threats, and brutality. If you are a fan of wrestling, then you'd be familiar with the star wrestler, George Murdoch alias Tyrus (also known as Brodus Clay).
In his prime, the famous wrestler reigned as a very tough fighter, dishing out fatal blows and carrying out deadly moves without remorse in every match.
Asides from being a professional wrestler, George Murdoch (Tyrus) is also an actor and a cable television political commentator. He is well-known for his appearance on The Greg Gutfeld Show.
You may have wondered about his life before and life after the brutal fights in the arena, well, guess what? We've got all the details right here. Read on…
Is George Murdoch biracial?

A famous professional wrestler George Murdoch or Tyrus is a biracial as his father belongs to black and her mother belongs to white. 
Tyrus' (George Murdoch) – Bio
George Murdoch was born in Massachusetts, the United State on the 21st of February  1973. He is not an only child as he has a younger brother whose name is currently unknown.
While the details of George's education are scarce, it is already known that in 1990, he attended Quartz Hill High School in Los Angeles County, California.
Two years later, in 1992, he proceeded to Antelope Valley College and in 1995, he enrolled at the University of Nebraska at Kearney, where he studied to become a teacher.
During his college days, George was a talented football player and also played for his school team. However, his football career ended when he had surgery to remove a ruptured appendix.
At the end of the surgery, it was discovered that a nerve ending was severed in his leg, this has given him a permanent limp which blew his football career into bits
Tyrus' (George Murdoch) Height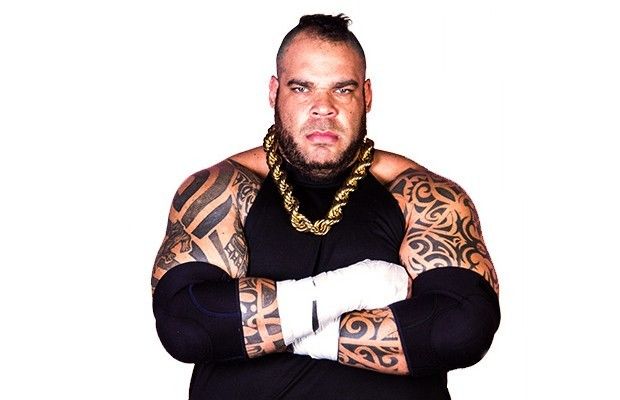 George has an average wrestler build. He is 6 feet 9 inches (2.06 m) tall and weighs 170 Kg (375 lbs). He has brown eyes and dark hair.
Tyrus' (George Murdoch) Career
When George was younger, he worked as a bodyguard. He soon became interested in professional wrestling and signed up with World Wrestling Entertainment (WWE).
He debuted in September 2006 under the ring name G-Rilla. By October he joined a team called Urban Assult and was the enforcer for the team.
The Urban Assult became champions after winning The Major Brothers at the DSW Tag Team Championship at the final match on November 30, 2006. G-Rilla was thrown out of the group on December 21 after he lost several matches.
Tyrus then formed a tag team with a former enemy Freakin' Deacon. The pair defeated Urban Assault in their first match together in early January 2007 and in March, they faced and defeated Team Elite in two successive non-title matches winning the DSW Tag Team Championship in March 2007.
The team dissolved later that month after Deacon suffered a mental breakdown after a match. George made his debut at FCW 's inaugural show on June 26 in the same year, still using the name G-Rilla.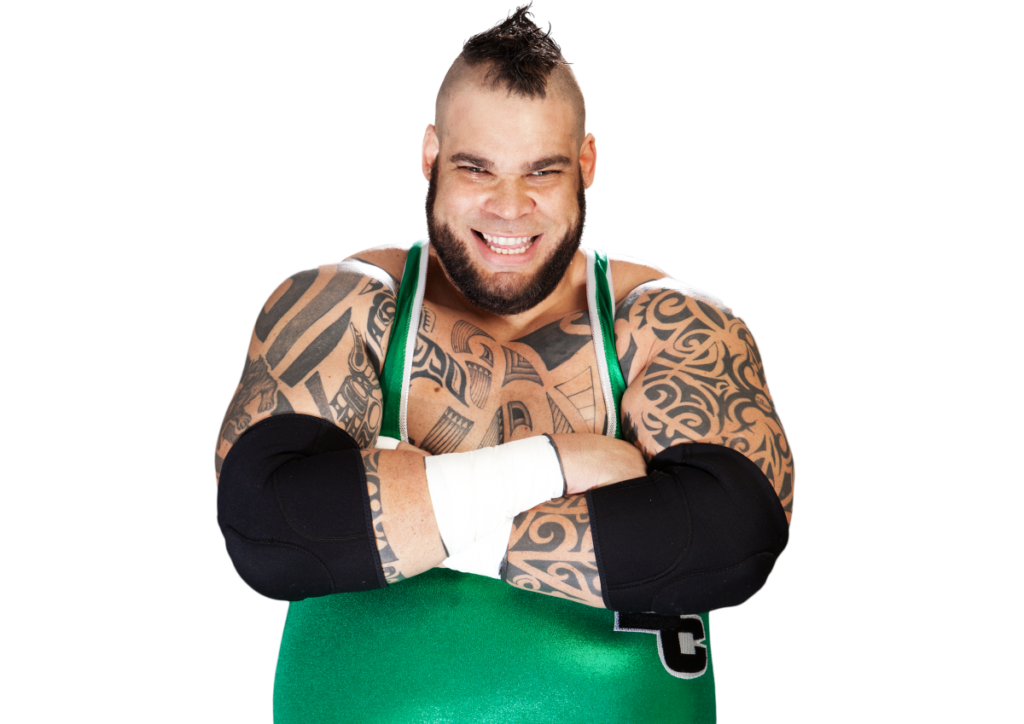 In September, G-Rilla won a battle royal to become the number one contender to the FCW Southern Heavyweight Championship by eliminating Teddy Hart.
On February 4, 2008, Murdoch was released from his contract with the WWE and in January 2010, he re-signed with WWE and was assigned to FCW and changed his ring name from G-Rilla to Brodus Clay.
Clay formed a team with The Usos Brothers referring to themselves as the Colossal Connection.
As a professional wrestler, Clay had fought in the ring against and lost. He has also fought with other popular names in the industry including and. On June 12, 2014, Clay was released by WWE after ending his storyline as Brodus Clay.
In September of the same year, he debuted for Total Nonstop Action Wrestling (TNA) under the ring name Tyrus. In 2016, George became a commentator on The Greg Gutfeld Show on the Fox News Channel under his ring name "Tyrus."
Also an actor, George has played several roles in a few movies, including Ethan's role in No One Lives, Brodus Clay in Scooby-Doo! WrestleMania Mystery, Bateman in Enuattii, and as a security guard in Supercon also in 2017.
He has also been on many TV shows such as Total Divas, Trashville, The Greg Gutfeld Show, Outnumbered, Fox News Specialists, Preacher, The Five, and The Purge.
Why does George Murdoch carry his belt everywhere?

George Murdoch carries a belt for an understandable reason as if you had a friend in wrestling and there's a good chance of ordering a replica belt for one night and they may walk around with a belt which will make them very happy.
Tyrus' (George Murdoch) Parents
George was born to a nineteen-year-old black father and a fifteen-year-old white mother. According to him, his father was abusive and had hit him in the eyes, which made his mother leave the relationship.
Due to his father's abusive nature, his mother went back to her parents but George and his brother were not accepted there because their father was black.
Thus, George and his brother were sent to a foster home as children. They eventually got reunited with their mother later but George left home at the age of fifteen.
Who is Tyrus' (George Murdoch) Wife?
It's no news that fans always love to know more about the personal lives of their favorite stars and George is not an exception. According to reliable sources, Tyrus is in a relationship with Ingrid Rinick, although they are yet to be married, the couple has a daughter.
Rumors have it that he also has another child from a previous relationship, however, this is yet to be confirmed as George is one who keeps his personal life away from the media.
Is George Murdoch still a wrestler?

George Murdoch has currently signed a contract with National Wrestling Alliance and there he is an NWA world TV champion. He is also known as Brodus Clay in WWE.
Tyrus (George Murdoch) Net Worth
Tyrus has earned a lot from his many professions and is currently living a decent lifestyle. As of 2021, his net worth is estimated at $2 million and still counting.
George Murdoch's Social Media: Instagram, Twitter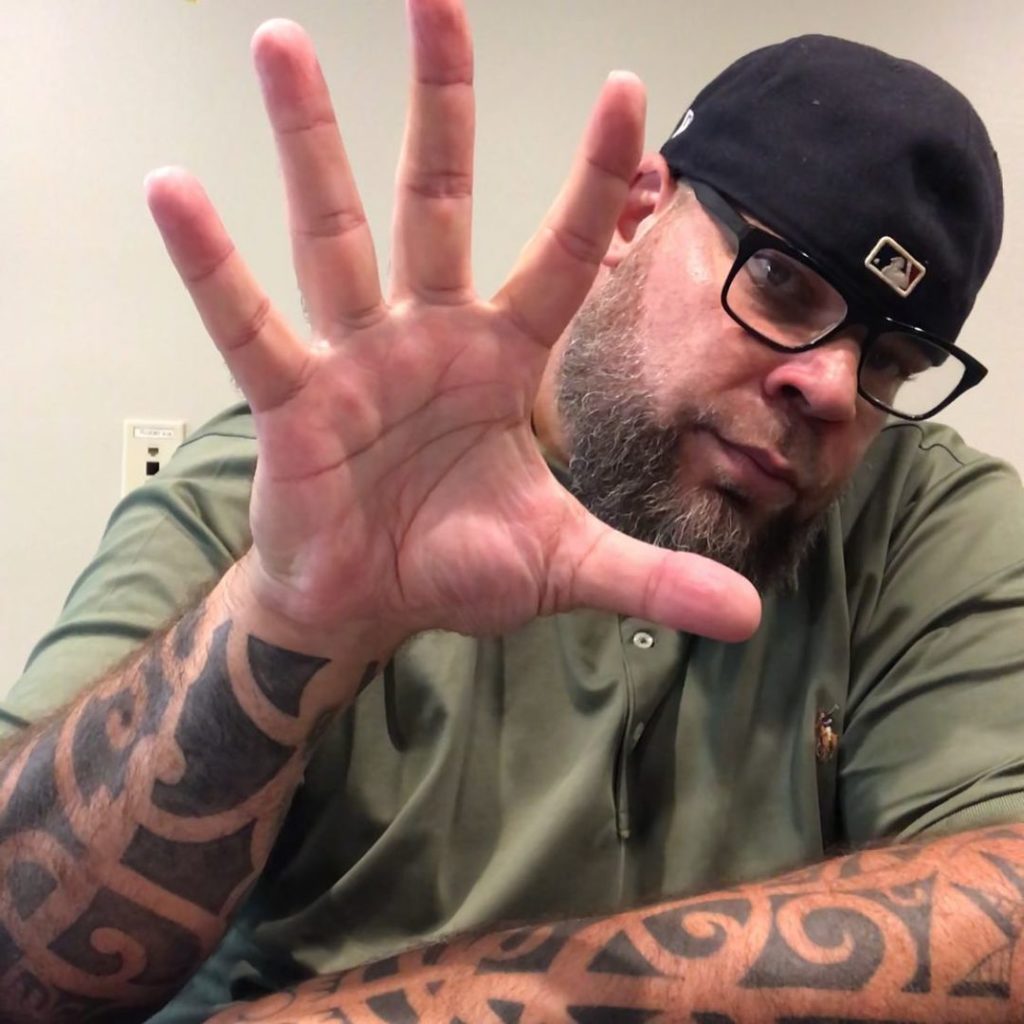 George Murdoch is available on social sites and has an Instagram account with over 140 K followers. George Murdoch has 353.9 K followers on a Twitter account.
Also Read: Top 10 Richest People in the world with full biography and details.