Quick Facts of Larry Elder
| | |
| --- | --- |
| Net Worth | $18 million |
| Salary | Not Known |
| Height | 5 ft 11 in |
| Date of Birth | 27 April, 1952 |
| Profession | Media Personalities |
Larry Elder is one of America's veteran radio commentators who has been in the spotlight for a good number of years as a result of his activities behind the microphone. He has invested over 3 decades in the media sector and has been outstanding in his profession so far.
The radio personality officially kicked off his show, The Larry Elder Show, on KABC on September 27, 2010. He is popular for promoting contemporary issues such as school choice, free trade, and same-sex marriage.
He, however, strongly campaigns against gender and racial preferences in higher education and employment.
Who Is Larry Elder? Bio, Age
He is a seasoned radio commentator famed for his informative, entertaining, and thought-provoking show. He was born on April 27, 1952, in Los Angeles, California, the United States. He is the second son of his parents, Viola Conley Elder and Randolph Elder.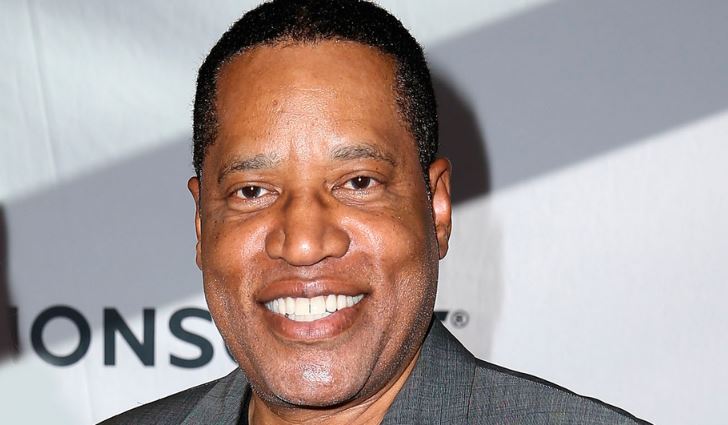 His father, according to records, started taking care of himself by doing a variety of odd jobs at the age of 13. He later served as a cook for the US Marines during World War II.
At the end of the war, he applied for the position of a short-order cook but he was denied the opportunity because he had no references. Randolph would then migrate to California, where he did several odd jobs to make ends meet.
Unfazed by the devastating circumstances, he went on to enroll in a night school and later obtained his GED. He started working with it and managed to save some money for himself. At this point, Larry's father was able to open his own café, which he managed for almost three decades near downtown Los Angeles.
Randolph Elder was honored with a Congressional Gold Medal from U.S. Representative, Dana Rohrabacher in the year 2013. The award was received on his behalf by Larry Elder and his brother Kirk Elder.
Born Laurence Allen Elder, the talk show host was raised in Los Angeles's Pico-Union and South Central areas together with his two siblings. He attended Washington Preparatory High School, after which he moved to Crenshaw High School to complete his high school education.
Upon the completion of his studies at Crenshaw, Larry proceeded to Brown University for further studies. He later graduated in 1974 with a B.A. in political science and obtained his J.D. in 1977 from the University of Michigan Law School.
Shortly after Elder graduated from law school, he was employed to work in a law firm in Cleveland, Ohio. It was there that he practiced litigation and later founded Laurence A. Elder and Associates in the year 1980.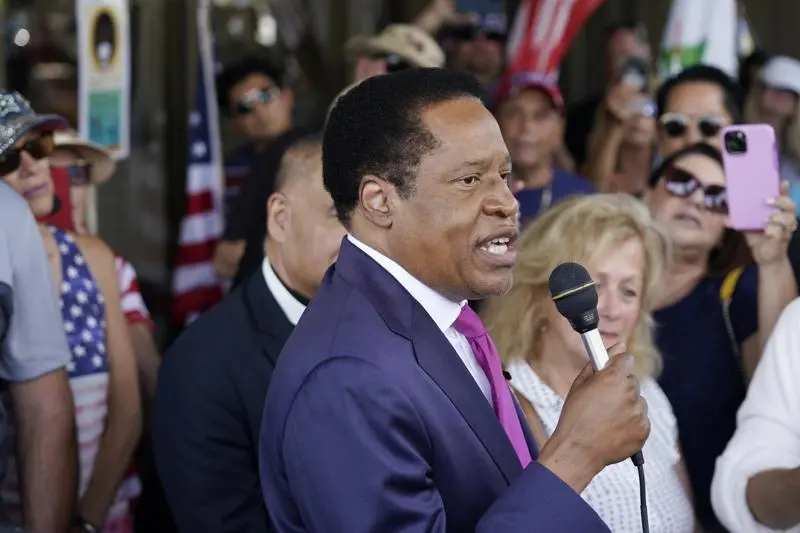 Is Larry Elder Married, Who Is His Wife And Family?
The veteran talk show host is married to Alexandra Dating. The couple, according to unverified sources online, got married in 2014. However, the month, year, and location of their wedding are not known to the public nor are they available on the internet.
For unknown reasons, detailed information about Larry's wife is missing online but we gathered the two are fond of each other and have been very supportive of their individual careers as well.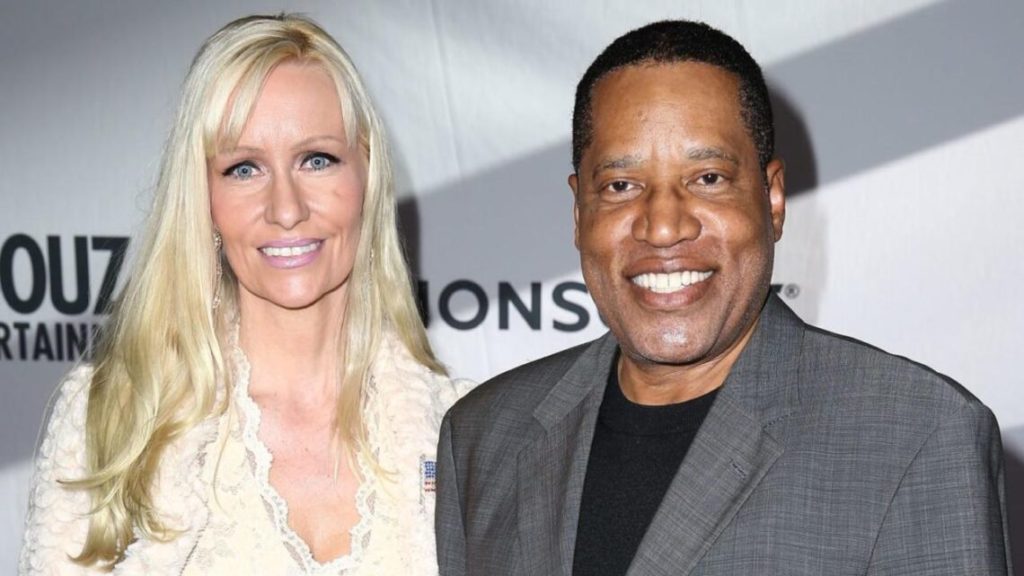 Talking about his family, it is not known if Larry and Datig have their own children or not. Being a private person, Elder hates unwanted public attention and hardly shares information about his personal life with the public.
Thus, making it difficult to give a detailed and reliable account of him, his career, family, and personal life
Quick Facts To Know About Larry Elder
1.  His radio talk show aired at 3 PM on weekdays on talk radio at 790 KABC in Los Angeles.
2. Elder's talk show was formerly syndicated from 2002 to 2007 on ABC Radio Networks.
3. The radio personality has been engaging his fans via a live show on the internet on his podcast since December 2014 as well as on CRN Channel 1 from 12:00 PM to 3:00 PM PST.
4. The Los Angeles talk show host was fired from KABC on December 2, 2014, after working on an afternoon air shift.
5. Larry Elder was decorated with a star on the Hollywood Walk of Fame on April 27, 2015. Remarkably, he was the only honoree from the radio industry to receive the award. The rest were from other fields of endeavor.
6. He is much-loved for his informative, entertaining, and provocative insights on issues.
7. His wealth is valued at $18 million as of 2022.
8. His height is 5 feet 11 inches or 181 cm and his weight is 88 kg or 194 lbs.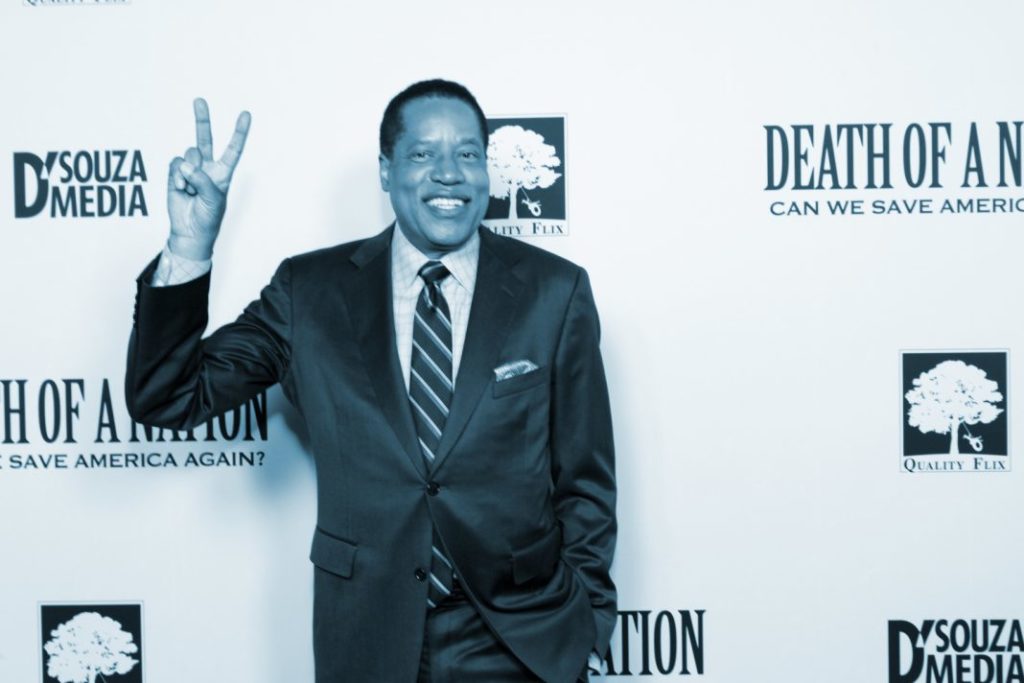 Top 3 Richest Media Personalities
Also Read: Top 10 Richest People in the world with full biography and details.