Quick Facts of Yogi Ferrell
| | |
| --- | --- |
| Net Worth | $6 million |
| Salary | Not Known |
| Height | 6 ft |
| Date of Birth | 9 May, 1993 |
| Profession | Athletes |
NBA sensation, Yogi Ferrell was born as Kevin Duane Ferrell Jr. on the 9th of May 1993. He was born in Greenfield, Indiana to the family of Kevin Ferrell Sr. and Lydia Ferrell. Ferrell was one (the first) of four children born to his parents – two younger sisters and a brother whose names are given as Khloe, Kelsey (sisters), and Kaleb (brother). There is a noticeable unique pattern in the way his parents named him and his siblings (I guess you have not noticed); all four of them have names that begin with the letter 'K'.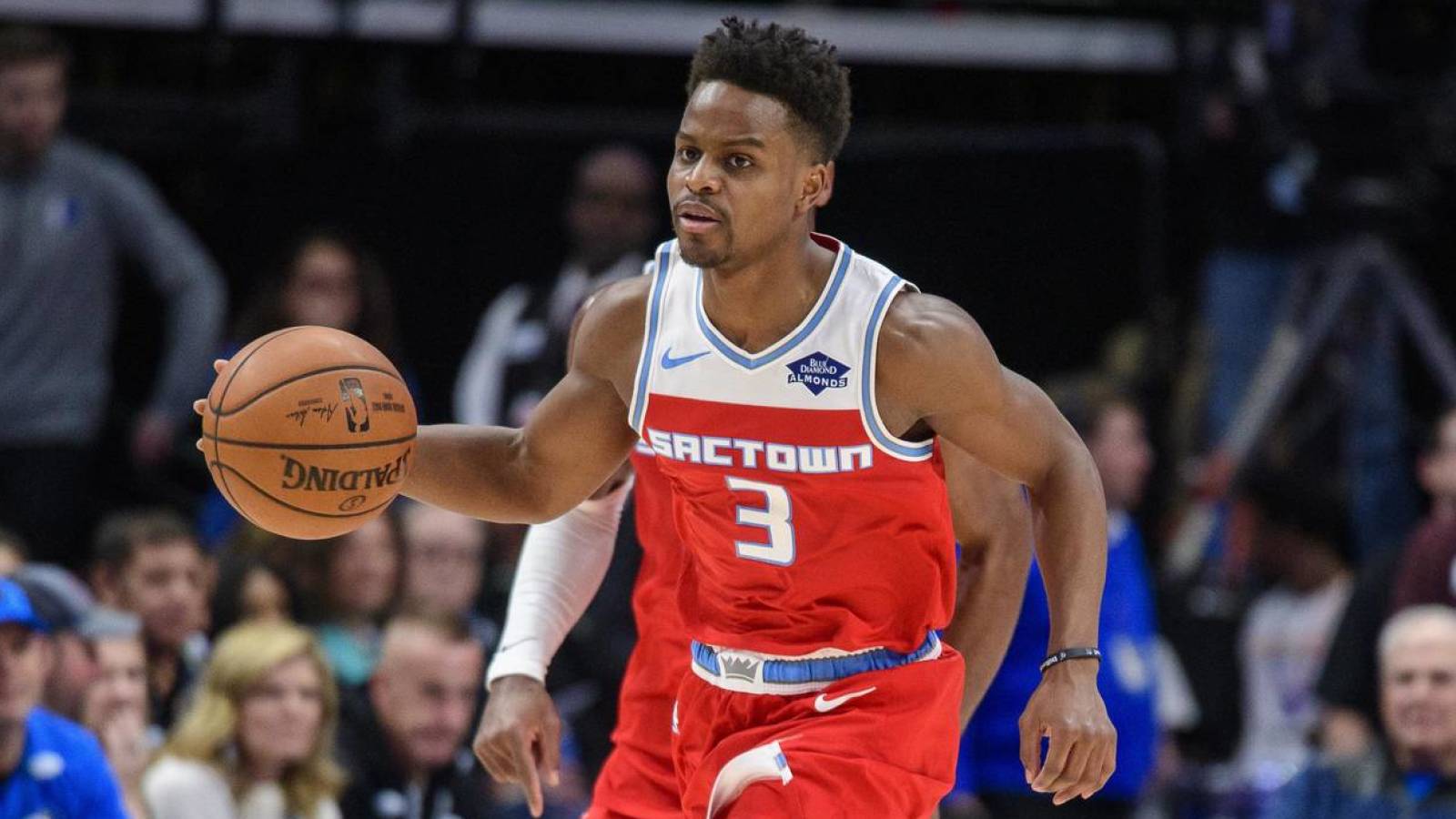 Who is Yogi Ferrell?
Yogi Ferrell was a born star! He started playing basketball as a young child and his parents were very supportive of him. At the elementary level, he played for Lakeside Elementary School basketball team where he displayed amazing skills – almost too amazing for his tender age. He could take on his teammates one on one and leave them in his wake and also dribble effectively with superb skills.
He attended Park Tudor School, Indiana and continued in his path to craft an outstanding career for himself in the brown leather game. His time in high school saw Yogi Ferrell lead his school team to two 2A IHSAA State Championship; the first on the back of a record of 26 wins and only 2 losses in his junior year, and the other in his senior year where he almost had a triple-double with 17 points, 12 assists, and 9 rebounds.
Upon graduation, he was rated Indiana's best player by Rick Bolus' High Potential rankings. Rivals.com rated Ferrell No. 19 player and No. 3 point guard in his class and also "best passer, best speed, and best point guard" in Indiana. He was selected for McDonald's All-American Game and came in the second position ( was first) for the 2012 Indiana Mr. Basketball.
College Career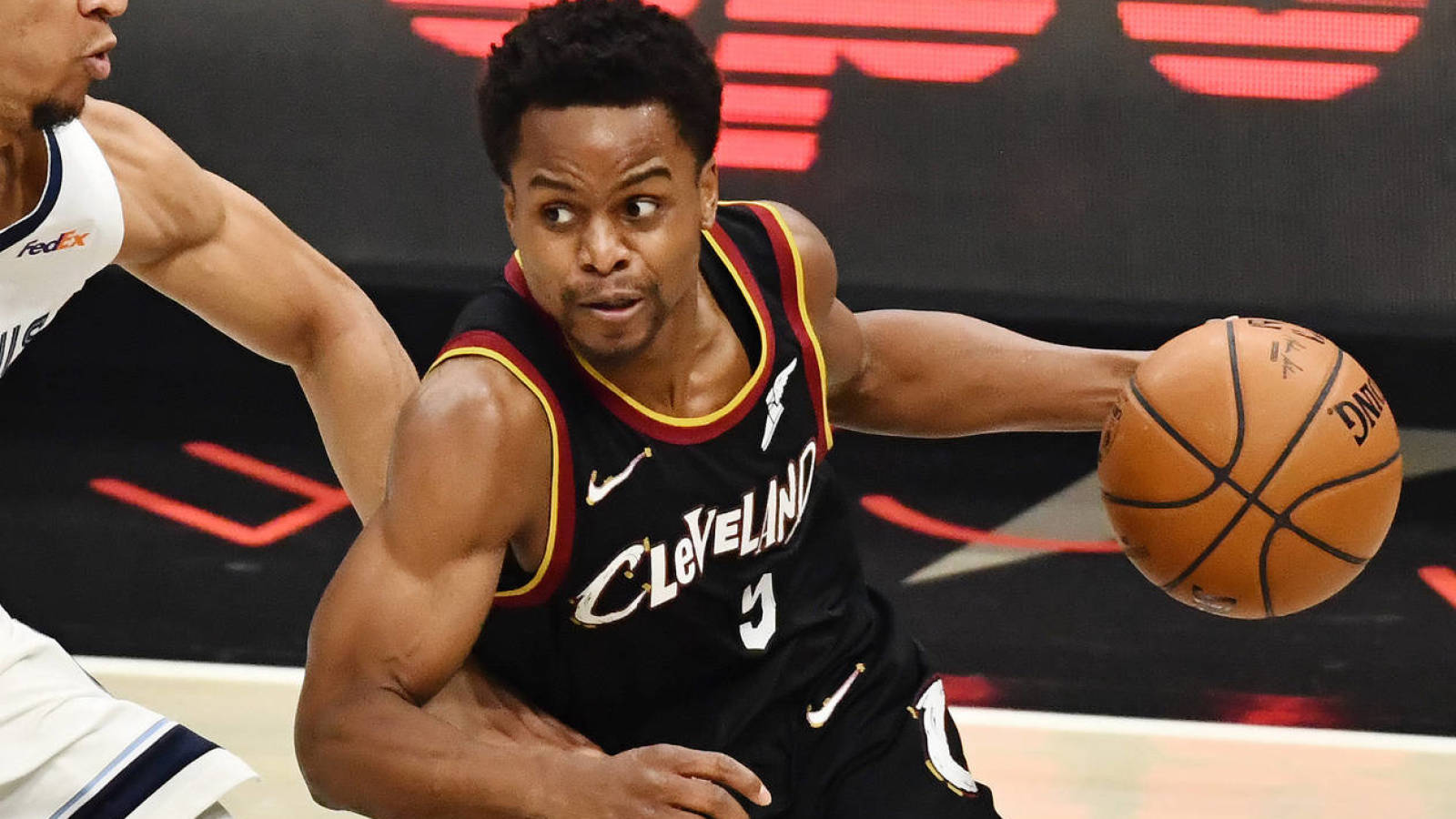 Despite offers from elsewhere, including Universities of Virginia and Florida, Yogi Ferrell opted to stay close to home and enroll at the Indiana University Bloomington. It was a straight call to play for the Hoosiers – the school basketball team and following his outstanding success in the game in high school, his lining up with the Hoosiers was highly anticipated by the fans of the team. With what he brought to the team in his freshman year, he was deemed older than his age in terms of his experience of the game.
In his first season, the Hoosiers won the Big Ten championship. On a personal note, he got a nod on the Big Ten's All-Freshman Team and All-Big Ten Honorable Mention by the coaches and the media respectively. It was the same in his sophomore year as he earned a spot again on the All-Big Ten Second Team. Ferrell continued his amazing run, breaking records while setting fresh ones along the way. He joined the 1000 career points elite in his junior season and led the team in points and assists for the second year running.
The next season, which was his final year with the Hoosiers, he broke one more record by becoming the "Assist King" at Indiana University. To put things in the right perspective, Yogi Ferrell singlehandedly put Indiana University in the scheme of things as long as college basketball is concerned.
Pro Career of The NBA Point Guard
All was set for the young talented basketball grenade to explode on the professional scene when he declared to join the 2016 NBA Draft. With an overwhelming CV in his arsenal, top recruiting sites rated him top of the potential best picks of the draft. However, to the shock of so many, he was left undrafted by the end of the 2016 draft. He would, however, end up with the Brooklyn Nets after joining them for the NBA Summer League in the hope of winning a contract with the side.
After impressing in the Summer League, Ferrell was offered a rookie contract but was waived months later and found himself with their affiliate team in the NBA D-League – the Long Island Nets – by November 2016. After some back and forth (shuffling between the Brooklyn Nets and the Long Island Nets), the Dallas Mavericks came for him, with whom he signed a 10-day contract. With the Mavericks, it seemed he rediscovered his mojo and a fine streak followed, which saw Yogi Ferrell break (and create) some more records in the franchise and also in the NBA.
He signed a 2-year contract with the Mavs in February 2017 and was named Western Conference Rookie of the Month for that same month. This was despite playing from the bench for most of the games. His impressive gameplay would see him selected to the NBA All-Rookie Second Team at the end of his first season with the Mavs. After refusing to sign a new deal with the Mavericks in 2018, Yogi Ferrell left the team to join the Sacramento Kings in July the same year.
Here Are 6 Lesser Known Facts About Yogi Ferrell
1. Height and Weight – The new Sacremento Kings point guard is a 6 footer and he weighs 178 lb (81 kg).
2. Basketball was not the only thing young Yogi Ferrell did while he was growing up. He is said to have sung in the choir from his 6th grade to his 12th. Quite a time!
3. His birth name is Kevin Ferrell Jr. The name "Yogi" came from a popular cartoon character Yogi Bear. And the reason why it was necessary was that his father wanted him to build his own path and not be called "Kevin Ferrell" which is the same name as his father. And again, he loved picnic baskets, just like the cartoon character.
4. His growth in the game as a child saw him develop some egoistic tendencies. The height of it was when in response to his younger brother's jab that he was no good, he responded: "Google me!" When his father heard that, he decided to take him off basketball activities for two years so he could develop as a child and learn basic morals.
5. While he was in college, Ferrell was arrested for underage drinking and possession of a fake ID. He used the ID to gain access to a bar in 2014 just before his 21st birthday.
6. He was dissed or better put, name-dropped by Rapper Wale in one of his songs which, Yogi, who was with the Dallas Mavericks at the time took as a compliment. He saw the funny side in it and joked about it on Twitter.
Also Read: Top 10 Richest People in the world with full biography and details.