Quick Facts of Candi Fisher
| | |
| --- | --- |
| Net Worth | $2 million |
| Salary | Not Known |
| Height | 5 ft 7 in |
| Date of Birth | 9 August, 1969 |
| Profession | Celebrities |
Candi Fisher won a wide media coverage for the first time after the public found her hanging out with former professional football player and legendary coach, John James Fisher Jr., popularly known as Every aspect of her personal life subsequently became a subject of public interest after Jimbo announced that he has decided to make Candi his wife and the mother of his children.
The football coach and his wife spent many years together under the same roof as husband and wife until the year 2015 when their marital relationship turned sour and subsequently spiraled into divorce.
Here's all you need to know about the woman who was once the queen of Jimbo's heart.
Why is Candi Fisher Famous?

Candi Fisher is mainly famous for being the ex-wife of a famous college football coach as well as former player Jimbo Fisher
Candi Fisher – Bio, Age
Jimbo Fisher's former wife is the daughter of Suzanne Ballard (mother) and Franklin Coogler (father). The pair gave birth to her in the city of Auburn, Alabama, in the year 1969 and named her Candace Leigh Coogler.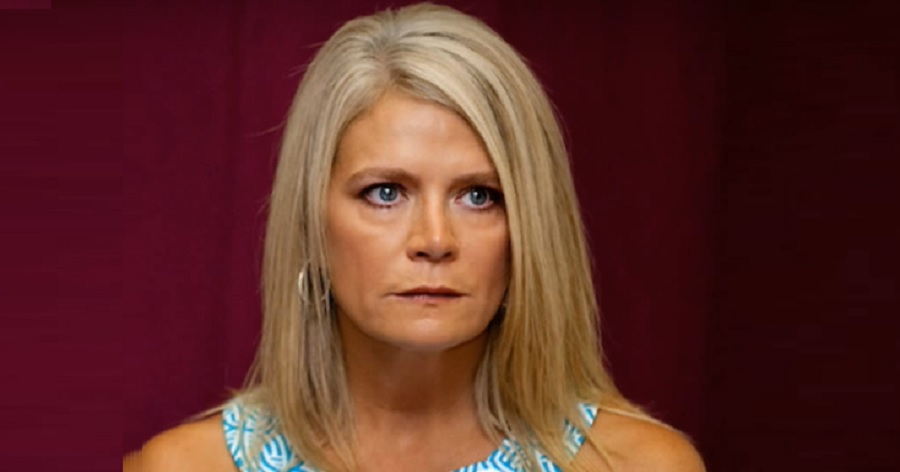 Candi grew up with his two brothers named Craig Coogler and Cale Coogler. Sadly, Craig died at the age of 37 in a motorcycle accident that happened in 2011.
Fisher's parents no longer live together as husband and wife. They divorced many years ago and have since found love with other people. While Franklin is now married to Pam Coogler, Suzanne lives with her second husband called Monty Ballard.
Long before her path crossed with that of Jimbo, Candi Fisher was an avid football lover who even picked up sports as a required subject while she was a student at an Alabama-based high school.
The Alabama native met her ex-husband in 1987 while Jimbo was at Samford University in Birmingham, Alabama.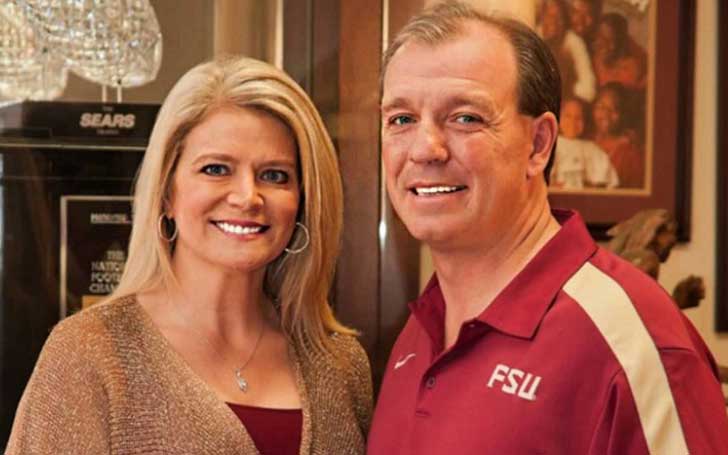 The two would become friends and later tied the knot on the 22nd of July 1989. While their union lasted, they gave birth to two children named Ethan Fisher and Trey Fisher.
Fisher's husband is a native of Clarksburg, West Virginia, in the United States. He was born in the city on 9th October 1965 and currently works as the head coach at Texas A&M University.
Ethan is the youngest of Candi's children. He was diagnosed with an incurable life-threatening blood disease called Fanconi Anemia at the age of nine.
As a result of this, he does not take part in certain contact sports but Ethan plays flag football, soccer, baseball, and soccer and was featured in a 2012 College Game Day profile.
Is Candi Fisher Married?

Candi Fisher is married to Jimbo Fisher who is a former Football player as well as coach of the Texas A&M Aggies. The wedding date of the couple is unknown but they split up in the year 2015.
Extra-Marital Affair Debacle 
After spending over two decades together, Candi and her husband separated and would later announce they've decided to call off their marital relationship of twenty-two years.
Their high-profile divorce was widely covered by the media due to the nature of the case and the personalities involved.
According to sources, Fisher was alleged to have had a number of extramarital affairs with two men identified as Owen Long and Taylor Jacobs. The names of the two were said to have shored up during the legal proceedings.
The divorce, which was finalized on the 10th of December 2015, left Fisher with $3.4 million and just  $4,500-a-month in child support, which was smaller than the amount she originally requested.
Her romantic affairs with the Long and Jacobs were speculated to have also cost her millions of dollars in alimony.
During the legal proceedings, it was revealed that Owen is a former professional tennis player while Taylor is equally a former football player.
According to sources, Candi Fisher was slated to show the law court details of her communications (via text messages and emails) with the men on the 9th of December 2010, but that did not happen, as the divorce papers were hurriedly signed a couple of hours later.
What is the Net Worth of Candi Fisher?
A chairman of a non-profit organization and the ex-wife of Jimbo Fisher has an estimated net worth of $2 million as of 2022. From her divorce from Jimbo Fisher she hot $3.4 million as compensation.
Facts About Jimbo Fisher's Ex-Wife
1. Candi Fisher is currently the chairman of the non-profit organization, Kidz1stFund. The organization was established to raise funds and awareness about the Fanconi Anemia disease which leads to an increased risk of cancer as well as bone marrow failure.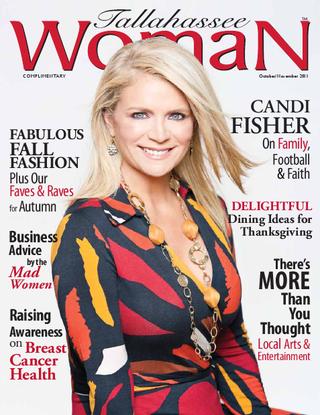 2.  In order to step up research on Fanconi Anemia, Candi Fisher and her husband delivered the organization's first cheque to the University of Minnesota in the month of June 2014.
3. Fisher met her husband exactly the same year he (Jimbo) won the title of the 'Division III National Player of the Year.
4. Jimbo's ex-wife is the author of the introduction of Shannon O'Neil's novel, 'Killer Shine'. She became part of the project after O'Neil asked her to describe what Fanconi Anemia really is because the protagonist in 'Killer Shine' had a child affected by the disease.
Top 3 Richest Celebrities
Also Read: Top 10 Richest People in the world with full biography and details.