Catherine Deneuve's Net Worth as of December 2023 is $75 Million
Quick Facts of Catherine Deneuve
| | |
| --- | --- |
| Net Worth | $75 Million |
| Salary | Not Known |
| Height | 5 ft 6 in |
| Date of Birth | 22 October, 1943 |
| Profession | Actresses |
French veteran actress Catherine Deneuve has been showcasing her talent in the film industry since the 50s. She rose to prominence in the 60s and has since remained very active, showing no signs of slowing down despite being far from her prime.
She has acted in films directed by some of the world's most renowned directors including Luis Buñuel, François Truffaut, and Roman Polanski.
Some of her well-known films include; Les Parapluies de Cherbourg (1964), Repulsion (1965), Belle de Jour (1967), Tristana (1970), Place Vendôme (1998) and many more.
Why is Catherine Deneuve famous?

Catherine Denevue is famous for being an actress as she has got 14 French Cesar Awards nominations and made her appearance in more than 100 movies.
Catherine Deneuve's

Bio, Age
Catherine Deneuve was born Catherine Fabienne Dorléac on the 22nd day of October 1943 in Paris, France. Deneuve got her acting skills from her parents Maurice Dorléac and Renée Simonot who were both stage actors.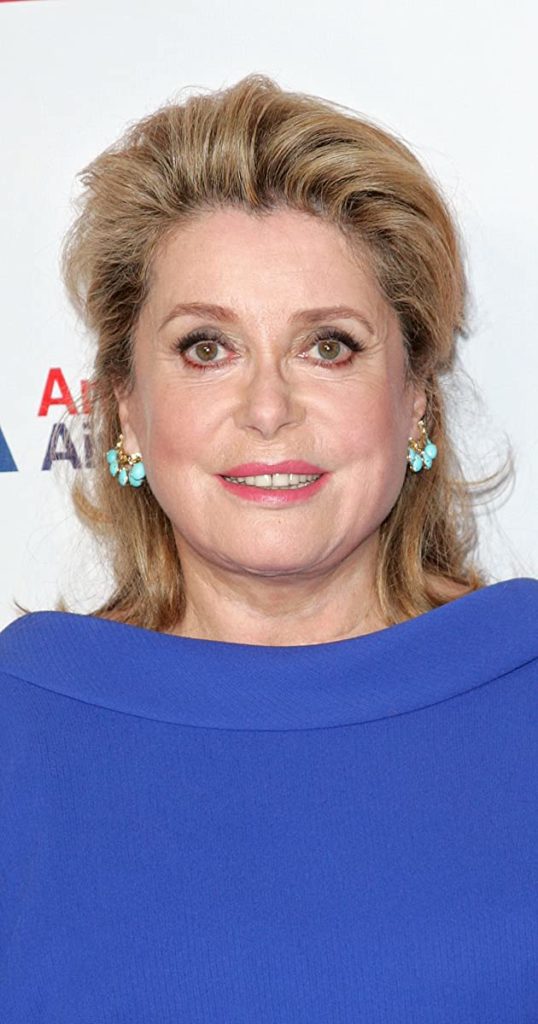 She had chosen to bear her mother's maiden name as her official surname in order to differentiate herself from her sisters who like herself began their acting careers at a young age.
Deneuve began acting in the late 50s and made her debut in Les Collégiennes (1957). By the 60s, she had become a household name and began working with renowned film directors.
The actress earned her big break with the 1964 musical Les Parapluies de Cherbourg. From then on, she became a highly-sought actress and enjoyed the peak of her stardom throughout the 60s, 70s, and 80s.
The 1967 French-Italian film Belle de Jour remains one of her most successful films. The Luis Buñuel-directed film earned her a BAFTA Award nomination for Best Actress.
Though most of her films are French films, Catherine Deneuve has sporadically appeared in some American films, among them The April Fools (1969) and Hustle (1975) where she acted opposite Burt Reynolds.
In the 90s, Deneuve recorded a number of notable works among which include the Indochine (1992) for which she earned her first and only Academy Award nomination for Best Actress.
Coming into the 21st century, Deneuve kept on impressing with some of her most successful films at the start of the century being 8 Femmes (2002), and Une Filme falado (2003).
As of this writing, Catherine Deneuve continues to act. For her role in The Midwife (2017) she received a Globes de Cristal Award nomination for Best Actress.
In addition to acting, Deneuve is an occasional singer. Her debut and only album, 'Souviens-toi de m'oublier' was released in 1981. She has since collaborated with a number of French music artists including Jean Ferrat.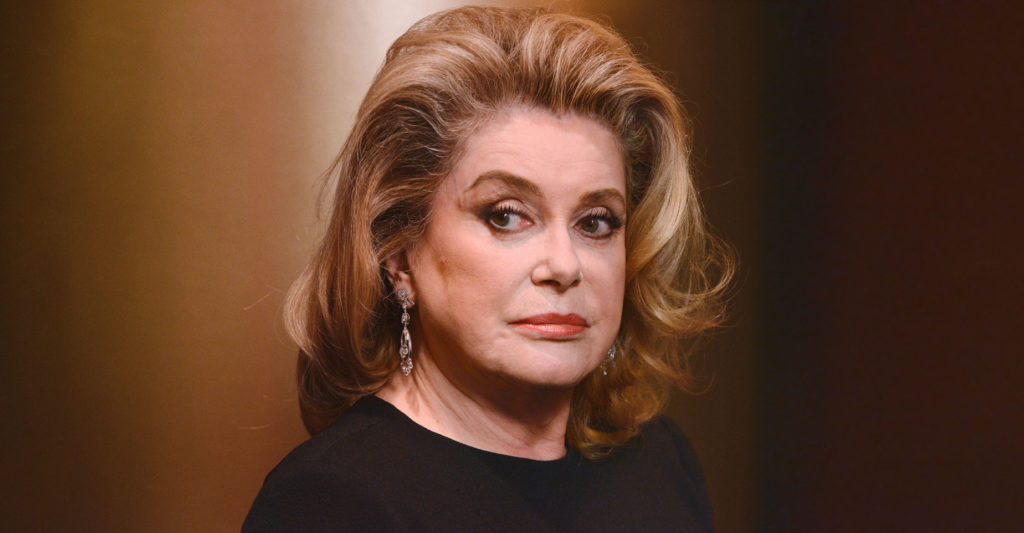 What happened to Catherine Deneuve?

Catherine Deneuve is currently recovering in a Paris hospital. She suffered a very limited and therefore reversible stroke.
Catherine Deneuve's Family Life
Fabienne has had romantic relationships with some of the filmmakers and directors that she's worked with. Despite her many romantic relationships, Deneuve has made it down the aisle only once.
The lucky one was photographer David Bailey. They were married for seven years from 1965 to 1972 but their marriage produced no kids.
Deneuve would come to have children from her subsequent romances with film director, Roger Vadim and actor Marcello Mastroianni. At different times she was in a long-term relationship with both men and cohabited with them.
Her romance with Vadim produced her first child, a son named Christian Vadim born in 1963. Deneuve welcomed her second child, daughter, Chiara Mastroianni in 1972 from her relationship with Mastroianni.
Both of Deneuve's children went on to follow in their mother's footsteps to become actresses. Deneuve has acted with her daughter Chiara Mastroianni in several films including the Jacques Demy-inspired musical, Les Bien-Aimés (2011) and 3 Coeurs (2014).
Catherine Deneuve has an older sister named Françoise Dorléac who was equally a successful French actress. The sisters worked together in one film, Les Demoiselles de Rochefort – The Young Girls of Rochefort (1967).
Unfortunately, Françoise passed away the same year the film was released in a tragic car accident. Deneuve has five grandchildren – two from her daughter Chiara and 3 from her son Christian.
After her split from the fathers of her children, Deneuve remained active in her love life and went on to date the likes of Hugh Johnson, the Irish cinematographer, and director, as well as Spanish model cum TV presenter Carlos Lozano.
Is Catherine Deneuve married?

Catherine Deneuve is married to David Royston Bailey who is an English fashion and photographer.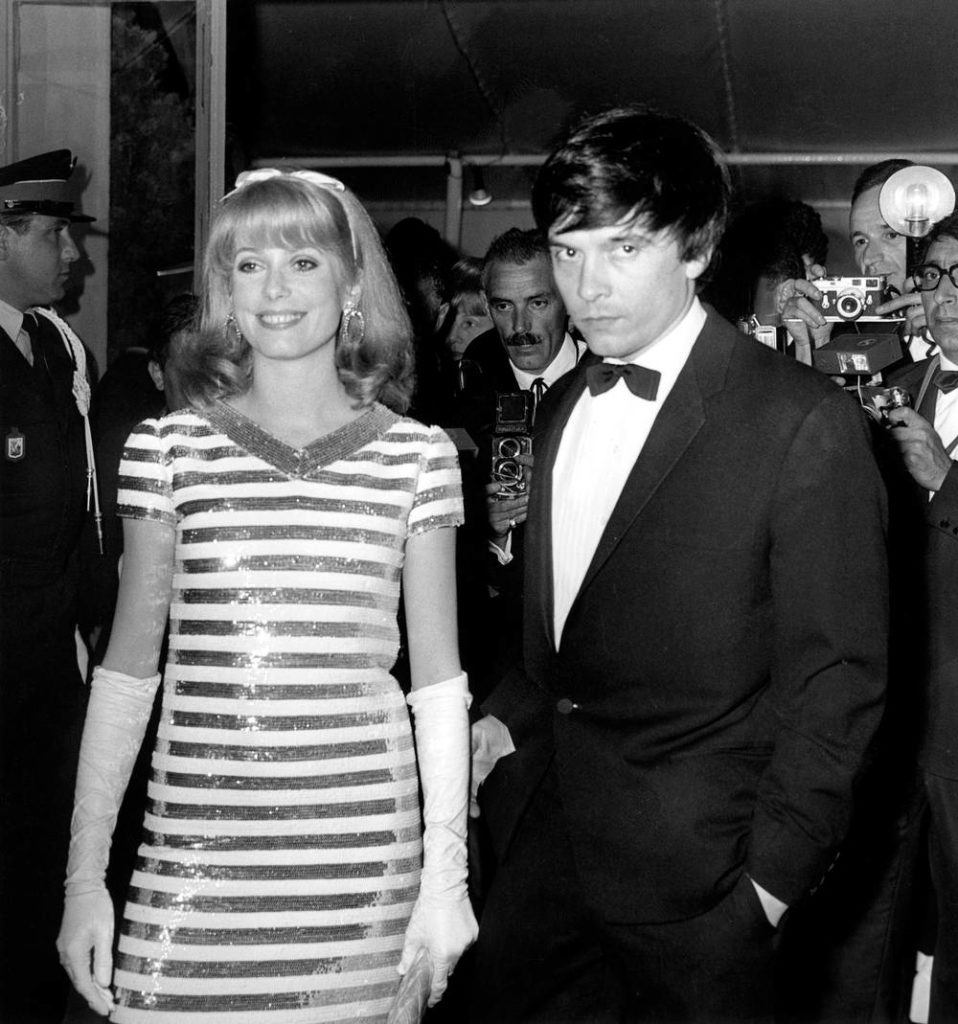 Catherine Deneuve's

 Love for Cats
Catherine Deneuve is a genuine animal lover and cats are among her most loved. Cats have long been a part of TV and films and a lot of famous actors and actresses have openly gushed about their love for the domestic feline.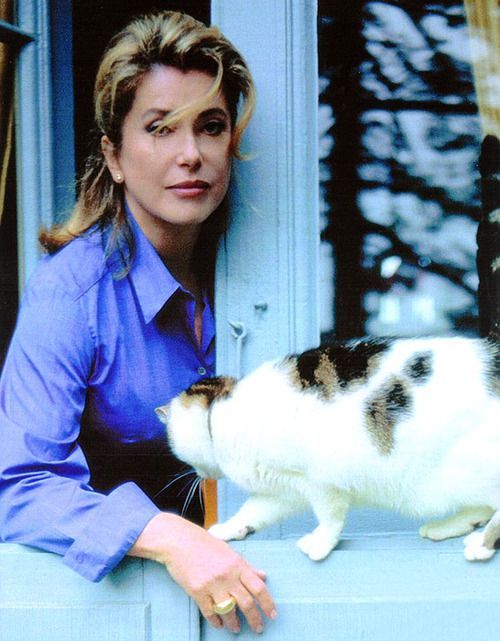 Deneuve once revealed that she is particularly amused by the ever-curious and frightened look of cats. In addition to cats, Deneuve also loves little mice and had them as pets when she was a little girl.
Achievements
Catherine Deneuve has achieved a great deal in her illustrious career. Here is a look at some of her achievements;
• She has received at least 14 César Award nominations and won two including Best Actress for Le Dernier métro and Indochine.
• Deneuve was honored with a lifetime achievement at the 26th European Film Awards in 2013.
• She was honored with the Lifetime Achievement Golden Orange Award in 2015 at the International Antalya Film Festival in Turkey.
• Deneuve's other honorary awards include; San Sebastián IFF's Donostia Award, Moscow IFF's Silver St. George Award, AFF's Actor's Mission Award, Cannes IFF's Palme d'Or d'honneur Award, Bangkok IFF's Golden Kinnaree Award, Istanbul IFF's Cinema Honorary Award, FSLC's Gala Tribute Award, and Manaki Brothers FF's Special Golden Camera 300 Award.
• Catherine Deneuve has won at least 11 other awards for her film roles.
• Deneuve's beauty has also earned her a lot. Her archetypal Gallic beauty saw her being named as the official face of Marianne in 1985 succeeding Mireille Mathieu. Marianne is France's national symbol of liberty.
Also Read: Top 10 Richest People in the world with full biography and details.