Dominique Dawes's Net Worth as of September 2023 is $2.5 Million
Quick Facts of Dominique Dawes
| | |
| --- | --- |
| Net Worth | $2.5 Million |
| Salary | Not Known |
| Height | 5 ft 2 in |
| Date of Birth | 20 November, 1976 |
| Profession | Athletes |
Most times, it doesn't matter who was there before you, with determination, consistency, and hard work, you can exceed the mark left by your antecedents (if any), setting new ones for those that will come after you. Dominique Dawes famously named Awesome Dawesome changed the course of artistic gymnastics for people of her race with her world-class performances, rising to international repute.
She is a retired American artistic gymnast who was an acclaimed national champion, world champion, as well as a three-time Olympic medalist. Awesome Dawesome was on the US national team for 10 years where she clinched the title of the 1994 U.S. all-around senior National Champion. Following her national success, she joined the international team and was a member of the Magnificent Seven winning gold at the 1996 Olympics in Atlanta. Other members of the team include Shannon Miller, Jaycie Phelps, Dominique Moceanu, Amanda Borden, Amy Chow, and Kerri Strug.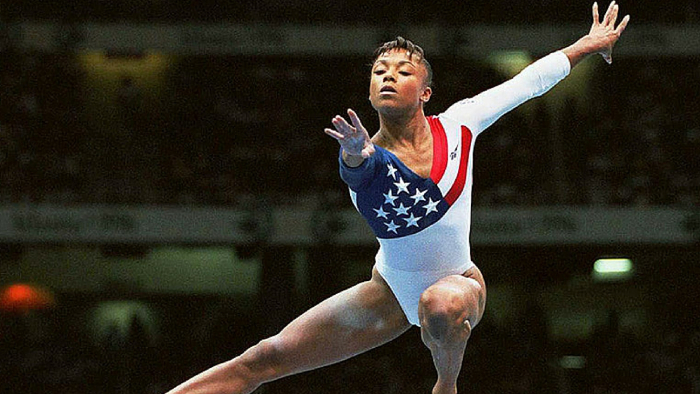 Dominique is undisputedly a trailblazer. She was the first black person, of any nationality or gender to win an Olympic gold medal in gymnastics. Her medal case contains four Olympic medals, (gold in the 1996 team event, team bronzes in 1992 and 2000, and individual bronze on floor in 1996), four medals at the World Championships, (silvers on beam and uneven bars in 1993, team silver in 1994, and a beam bronze in 1996).
In recognition of a highly successful career and her vast contributions to the gymnastics world, Dominique Dawes was inducted into the USA Gymnastics Hall of Fame in 1998, the International Gymnastics Hall of Fame in 2009, and the USA Olympic Hall of Fame (alongside the Magnificent Seven) in 2008.
Biography
She was born Dominique Margaux Dawes on November 20, 1976, in Silver Spring, Maryland. She got her first taste of artistic gymnastics at the age of 6 when she signed up for the classes and trained with Kelli Hill who became her coach for her entire career.
Dominique attended Takoma Park Middle School, in Montgomery County, Maryland before proceeding to Montgomery Blair High School in Silver Spring, Maryland, and finished at Gaithersburg High School in Gaithersburg, Maryland. She enrolled in the University of Maryland, College Park from where she graduated in 2002 with a BA in communications.
After her Olympic era, she went on to explore a career in entertainment (appearing in commercials, music videos as well as modeling) and has since had many professional and philanthropic roles. She became co-chair of the President's Council on Fitness, Sports, and Nutrition in 2010. She became a gymnastics TV commentator, an advocate for young women in sports, is presently on the Advisory Board of Sesame Workshop's Healthy Habits for Life program and works as a motivational speaker, with a focus on youth issues.
Dominique Dawes' Family and Husband
Dominique was born to Loretta and Don Dawes alongside two siblings; an older sister, Danielle Dawes-Thompson, and a younger brother, Don Dawes, Jr., who were also Olympians.
The Olympian is a married woman and a mother. She has proved to be an exceptional athlete but has not failed to wow us with her skill sets as it concerns being a wife and mother and could be certified as a gold medal mum. Dominique does not fail to gush about her wonderful family on her social media account often treating fans to beautiful pictures and updates about the latest in her personal life. She has also stated that motherhood is more like twice the work one has to do to get to the Olympics, participate and win, having to raise her little children, full of energy as is in the nature of kids.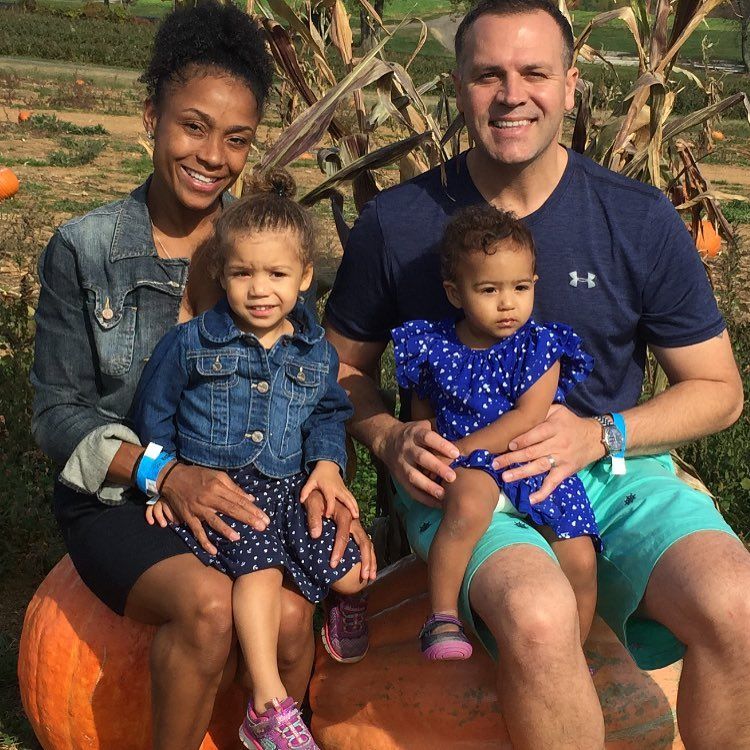 Dominique Dawes got engaged to Jeff Thompson, a Catholic school teacher, in December 2012, and tied the knot a few months later on May 25, 2013. Their first child, a daughter, Kateri was born in March 2014. Their family has since grown in size with the latest addition, a set of twins, a girl and a boy Lincoln and Dakota born in January 2018. The twins are, however, preceded by a girl, Quinn born in September 2015, making it a total of 4 kids.
Like their highly athletic mother, Dominique's older daughters are both interested in the sport she excelled in. Of course, she has given a nod for enrolling them in classes and seeing them through rehearsals. Perhaps, the world should await the emergence of a gymnast phenom or even two in the near future as they hopefully continue in the course. Additionally, her eldest child also has her eyes on ballet and has already started taking dancing classes.
Body Measurement
Dominique Dawes follows a healthy lifestyle and has as well introduced her kids to that. The mum and her girls go for a walk in the morning or spend their time in a park where they gym or just run about. What can we say? For a woman who has spent almost 2 decades as an active athlete, less could not be expected of her.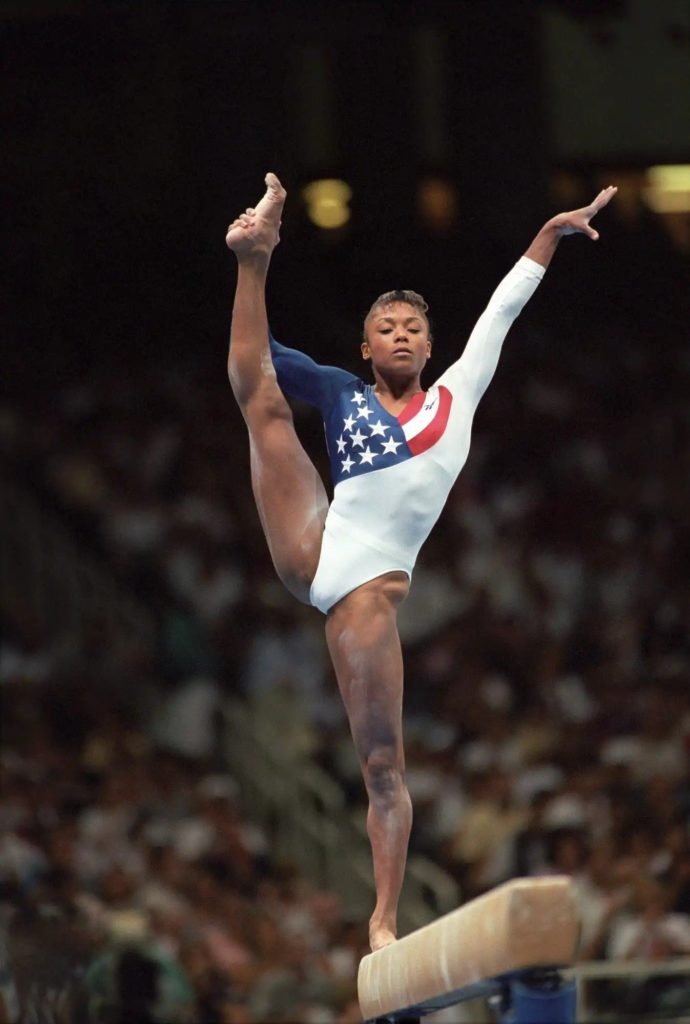 She may not be a giant but has proven that size certainly has nothing to do with success when tenacity, discipline, and dedication take the lead. She is 5′ 2″ (1.57 m) tall and weighs 119 lbs (54 kg) with an attractive and well-sculpted body. Her body measurements, however, are not available.
Dominique Dawes' Net Worth
Starting in 2021, Dominique Dawes has a net worth of $2.5 million dollars. The American gymnast will definitely earn more from her future projects and investments.
Also Read: Top 10 Richest People in the world with full biography and details.