Quick Facts of Jesse Ellis Lingard
| | |
| --- | --- |
| Net Worth | $28.98 million |
| Salary | $4.16 million per year |
| Height | 5 ft 9 in |
| Date of Birth | 15 December, 1992 |
| Profession | Athletes |
Jesse Lingard is part of the shortlist of footballers who can boast of having been good enough to line up for their childhood clubs and country. The English international footballer, who plays the forward position, as either an attacking midfielder or a winger, and was part of the Three Lions side that came fourth in the 2018 World Cup, has so far spent his whole career at Manchester United although he has had a few spells out on loan.
Jesse Lingard's Bio
Lingard, whose full names are Jesse Ellis Lingard, was born on the 15th of December, 1992, in Warrington, Cheshire. He attended Beamont Primary school in Warrington where he played both rugby and soccer but was however discouraged from continuing with the former by his granddad. During this time, Lingard honed his soccer skills and was further enrolled at Penketh United Academy where he continued his journey to becoming a professional soccer player.
Career
By the time he was 7 years of age, Lingard joined Manchester United's youth Academy where he progressed through the ranks. He also attended William Beamont Community High School. Lingard was said to have made an immediate impression on all his coaches despite being so small and barely speaking. He was then part of the Manchester United side, along with Paul Pogba, that won the 2010-11 FA Youth Cup which earned him his first professional contract with United.
His first inclusion in the senior matchday squad was in a League Cup quarter-final fixture against Crystal Palace at Old Trafford in November 2011. Lingard was an unused substitute in that match as he was again in his second outing with the senior team. The following season, he was sent out on loan to Leicester City to get some much-needed first-team action. The 2013-14 season was the same as he was again loaned out, first to Birmingham City and then to Brighton & Hove Albion.
By this time, Jesse Lingard had hoped he was worthy of a chance to show what he was made off to the Old Trafford faithful. He was duly given his chance with the first team as he made his competitive debut in the 2014-15 season opener against Swansea. The young lad was however replaced just after 24 minutes due to an injury. After a few months on the sidelines, Lingard joined Derby County on loan.
After this loan spell, Jesse Lingard became a mainstay in the Manchester United senior team and has even gone ahead to become an England international player, representing the Three Lions in the 2018 FIFA World Cup in Russia.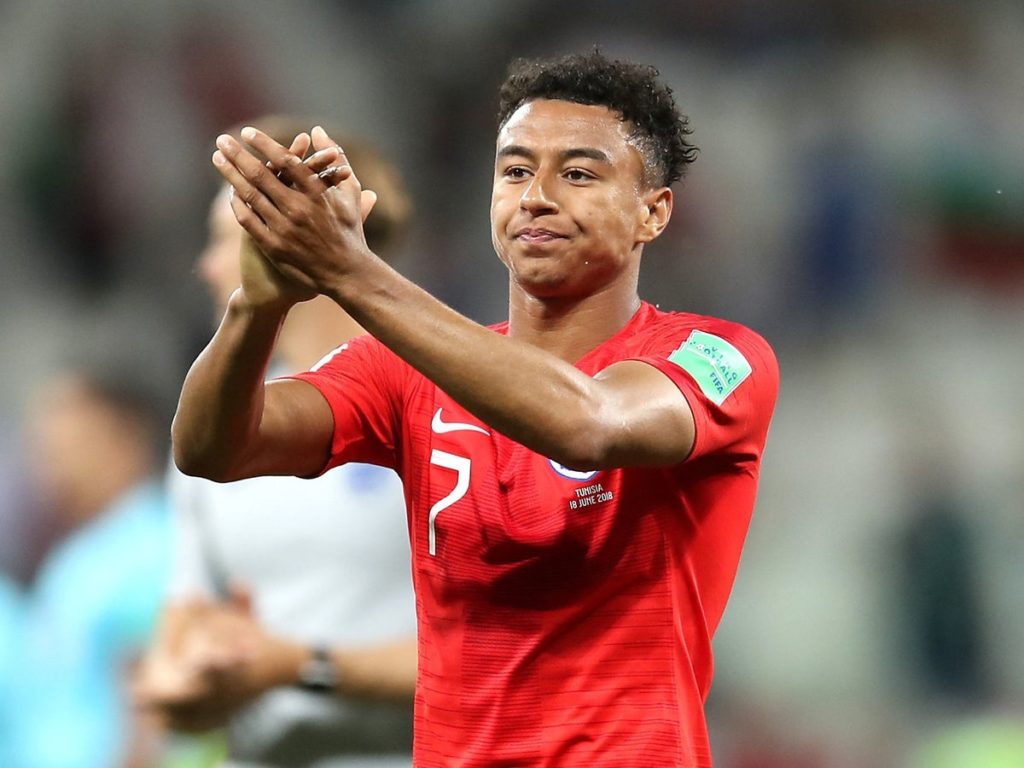 In the year 2021, Lingard was signed by West Ham United on loan till the season's end. He scored 2 goals in his debut match against Aston and got the victory with a 3-1 score. Due to excellent performances, he has won Premier League Player and Goal of the month. Later on 11th Sept 2021, he scored a goals-against New castle and on 19th Sept, he has scored a goal in the 89th minute.
Lingard's Clothing brand
Lingard owns a clothing brand named "JLingz" which was also criticized by former players of Manchester united Roy Keane and Gary Neville. His brand has gone to a loss of 200,000 pounds in the first year of trading.
FIFA 18 and FIFA 19
Lingard's goal celebration was featured in FIFA video games in the year 2018 and 2019. FIFA 2018 includes his flute playing celebration and FIFA 19 includes his Milly Rock dance celebration.
Family – Parents
Not much is known about Jesse Lingard's parents – his mom Kirsty, a former gymnast, and dad Roy George, a former semi-professional footballer – because they choose to stay away from the limelight. What is, however, known is that his parents called quits on their marriage not long after they welcomed Lingard.
Despite whatever Lingard might feel personally against one parent or another, he remains close to both of them. Even more so to his paternal grandparents; Isolyn and Cyril George, who are originally from the Caribbean island of St Vincents. His grandparents reside in the outskirts of Warrington and Lingard always takes time to visit and spend time with them.
Another notable family member of his is England and Everton Ladies footballer, Gabrielle George, who is his cousin.
Net worth and Salary
Jesse Lingard has a net worth of $28 million and his annual salary is $4 million as of 2022.
Career Earnings:
| Year | Weekly Wage | Yearly Salary | Club | Position | League | Age | Contract Expiry |
| --- | --- | --- | --- | --- | --- | --- | --- |
| 2022 | £80,000 | £4,160,000 | Manchester United | AM RLC | Premier League | 28 | 30-06-2022 |
| 2021 | £80,000 | £4,160,000 | Manchester United | M, AM | Premier League | 27 | 30-06-2022 |
| 2020 | £75,000 | £3,900,000 | Manchester United | M, AM | Premier League | 26 | 30-06-2021 |
| 2019 | £75,000 | £3,900,000 | Manchester United | M, AM | Premier League | 25 | 30-06-2021 |
| 2018 | £75,000 | £3,900,000 | Manchester United | M, AM | Premier League | 24 | 30-06-2021 |
| 2017 | £20,000 | £1,040,000 | Manchester United | M, AM | Premier League | 23 | 29-06-2018 |
| 2016 | £10,000 | £520,000 | Manchester United | M, AM | Premier League | 22 | 29-06-2018 |
| 2015 | £10,000 | £520,000 | Manchester United | M, AM | Sky Bet Championship | 21 | 29-06-2018 |
| 2014 | £3,100 | £161,200 | Manchester United | M, AM | Premier League | 20 | 29-06-2014 |
Who is Jesse Lingard's Girlfriend?
Like every other young athlete with loads of money in the bank and countless amounts of time on their hands, Jesse Lingard succumbed to a side attraction that ultimately led to the end of his 15-month long relationship with his American model girlfriend.
Lingard and Frumes reportedly met each other at a party in Los Angeles during his club's pre-season tour of the country. What at first looked like a fling quickly turned into a full-blown relationship as the pair were again spotted on a romantic weekend in Barcelona, and then in and around Manchester. Like every other person, these days with a smartphone, both of them were quick to share pictures of themselves on social media, thereby inviting media attention and scrutiny.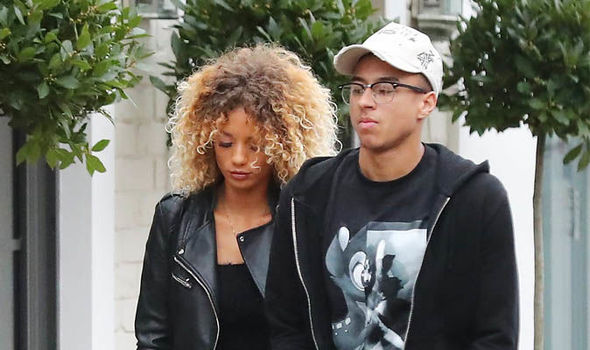 Everything looked rosy for the couple until it was reported in UK tabloid newspapers that Lingard had cheated on her with a fan. The theatre and dance graduate from North Carolina Central University was said to have tried to work it out with her man but after 5 months of standing by his side, she called quits on the relationship.
Height, Weight, and Other Facts
Birth Name: Jesse Ellis Lingard
Date of Birth: 15 December 1992
Place of Birth: Warrington, England
Height: 5 feet 9 inches (1.75 m)
Weight: 58 kg (130 lbs)
Measurements: Chest – 36.5 inches (93 cm), Arms / Biceps – 13.5 inches (34 cm), Waist – 30 inches (76 cm)
Zodiac Sign: Sagittarius
Also Read: Top 10 Richest People in the world with full biography and details.