Kate Bolduan's Net Worth as of March 2023 is $3 Million
Quick Facts of Kate Bolduan
| | |
| --- | --- |
| Net Worth | $3 Million |
| Salary | Not Known |
| Height | 5 ft 6 in |
| Date of Birth | 28 July, 1983 |
| Profession | Journalists |
An American television journalist with the name of Kate Bolduan is Katherine Jean Bolduan. She is best known for being the host of "CNN's" morning program "At This Hour." She has previously co-anchored the weekday morning shows "New Day" and "The Situation Room" on "CNN."
Bolduan contributed to CNN's award-winning coverage of the presidential elections in 2012 and 2016. She has also covered the operations of the "US House" and the senate as a congressional journalist located in Washington, DC.
Kate Bolduan's Bio, Parents
In Goshen, Indiana, on July 28, 1983, Kate Bolduan was born to Nadine and Dr. Jeffrey Bolduan. Her mother was a registered nurse. She is the third of her parents' four daughters.
In her hometown, Bolduan attended "Goshen High School," a public high school. In 2005, she earned a journalism bachelor's degree from "George Washington University."
She engaged in theater and the women's volleyball team as a "walk-on" while in college. Throughout her research trip to Madrid, she picked up some Spanish.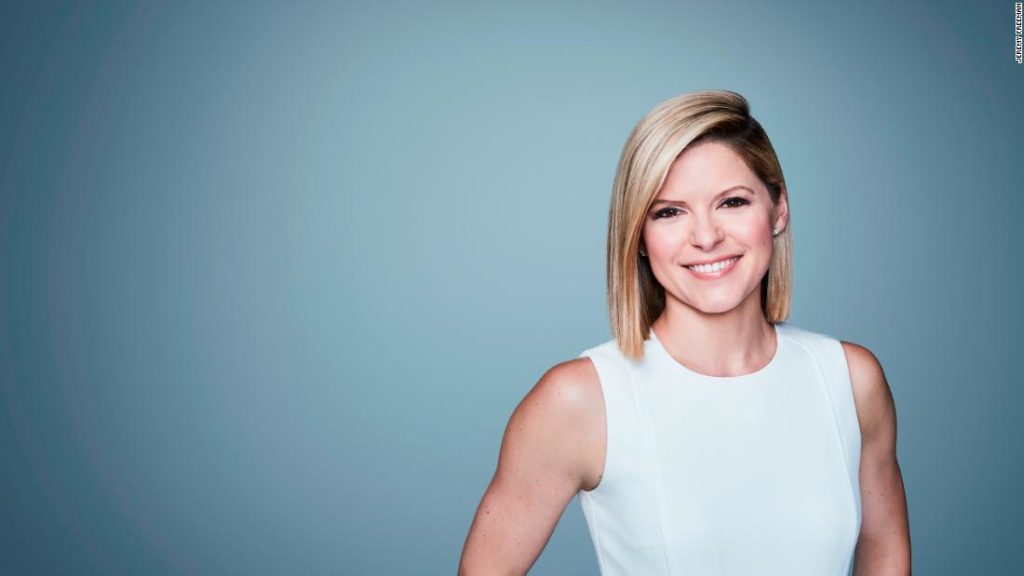 Kate Bolduan's Marital Status
Bolduan and Michael David Gershenson are wed. In May 2010, she and Michael exchanged vows. Eve Gershenson, a girl, was born in 2014, and Delphine Esther Gershenson, a boy, was born in December 2017. The couple is the parents of two children.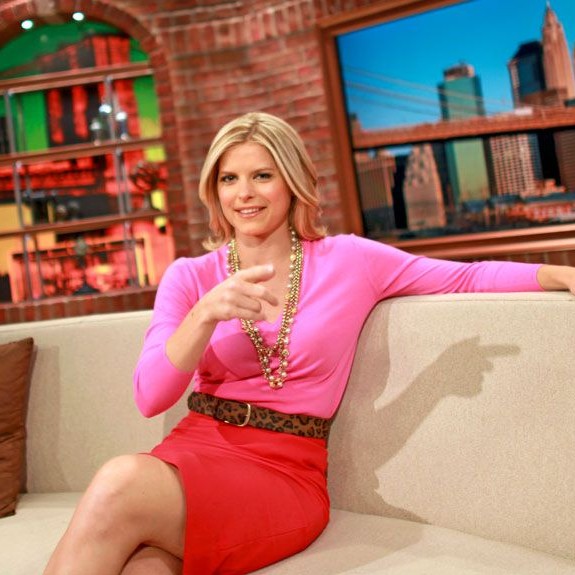 Kate Bolduan's Career
Bolduan worked as a reporter for 'WTVD-TV' in Raleigh, North Carolina, from 2005 to 2007 after graduating.
She later started working as a production assistant for "NBC News" and "MSNBC" in Washington, DC. She also held positions at NBC Nightly News, Dateline NBC, and the magazine "House & Garden."
Bolduan began working for "CNN" in 2007 as a national correspondent for "CNN Newsource." Over 800 "CNN Newsource" affiliates relied on her mostly for breaking news coverage and feature reporting.
Her coverage of the 2008 US presidential election, during which she covered the whole nation, was her most significant project during this time.
She also covered significant news stories such as the collapse of the Minneapolis Bridge, the armed robbery trial of OJ Simpson, and the retirement of the NASA Space Shuttle fleet.
Bolduan and Wolf Blitzer shared co-anchoring duties for a limited period of time in 2013's early evening "CNN" show "The Situation Room." During a lively 2-hour conversation, she covered current affairs, breaking news, political headlines, and other items.
In 2013, Bolduan served as the host of CNN's daily morning program, "New Day." In 2012, the program took over for "Starting Point," which was formerly hosted by Soledad O'Brien.
Kate Bolduan's Roots, a documentary she produced in 2014, details her family's 1912 journey from Belgium to the United States. In order to learn more about her family history, she also went to Belgium.
She started doing independent presentations for the "Fashion Tech Forum" the same year. Innovators were funded through the program.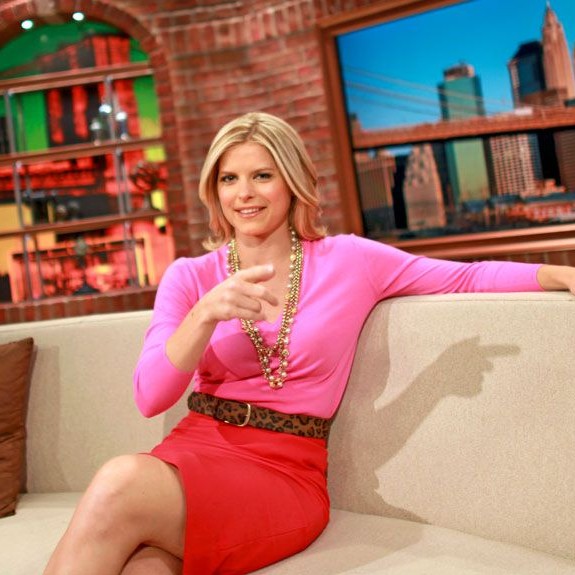 Bolduan and John Berman both joined CNN's morning program "At This Hour" in 2015. After the show's name was changed to "At This Hour with Kate Bolduan" in 2017, she took over as its sole host.
The program concentrates on everyday happenings, and correspondents transmit studio-delivered live updates from the field. She sometimes does studio or teleconference interviews with visitors.
Bolduan started appearing on "State of America with Kate Bolduan" on "CNN International" in 2016. She covered the 2016 US presidential election throughout this period.
Bolduan kept concentrating on national news and events after the election. She also invites a group of specialists to provide their opinions on current events.
In 2017, Bolduan produced a piece about Virginian farms for the yearly "CNN" series "Champions for Change." The film's working title was "The Story of Farm Aid." She spoke with tiny, environmentally conscious farmers about their perspectives on America.
Bolduan produced a second documentary for the "Champions for Change" series in 2018. She worked with the global group "Every Mother Counts," which provides information and other forms of assistance to expectant mothers.
The same year, in San Francisco, Bolduan co-hosted a two-day panel discussion at the "Marie Claire Power Trip Conference" with academics Theresia Gouw and Sukhinder Singh Cassidy.
In 2019, Bolduan reported on issues with kids and teens living in Roseland, one of Chicago's underserved neighborhoods. She went to the nonprofit "Kids off the Block" (KOB), which provides these children with refuge and informatics education.
The same year, Bolduan took part in the "Alzheimer's & Brain Awareness Month" event as part of her autonomous efforts. At the live journalism event "Women in the World," she also discussed contemporary women's challenges with designer Diane von Furstenberg.
Top 3 Richest Journalists
Also Read: Top 10 Richest People in the world with full biography and details.