Quick Facts of Nell Carter
| | |
| --- | --- |
| Net Worth | $2 million |
| Salary | Not Known |
| Height | 4 ft 11 in |
| Date of Birth | 13 September, 1948 |
| Profession | Actresses |
Nell Ruth Hardy, better known by her stage name Nell Carter, was an American actress and singer best known for her role as Nell Harper in the NBC sitcom "Gimme a Break!" Continue reading to learn more about Nell's age, work, childhood, and other details.
Ethel Green in 'Ryan's Hope,' Sgt. Hildy Jones in 'The Misadventures of Sheriff Lobo,' and P.J. Moore in 'Hangin' with Mr. Cooper' are among Nell Carter's other notable TV performances.
Nell Carter's Biography: Find Out More
Nell Carter grew up in Alabama and sang in her church choir and on a gospel radio show as a child. She moved to New York when she was 19 years old and performed in a variety of coffee shops before obtaining her first Broadway part in 1971.
She established herself on stage as a singer and actor during the next seven years. With the telefilm 'Cindy,' she made the switch to television in 1978. Carter made her film début in 1979 in the musical comedy 'Hair,' in which she sang the songs 'Ain't Got No' and 'White Boys.'
She performed in films such as 'The Proprietor,' 'Perfect Fit,' and 'Back by Midnight' during her three-decade career. Her final film was released two years after her death, posthumously.
Nell Carter Childhood & Early Life Explored
Hardy was born in Birmingham, Alabama, to Horace and Edna Mae Hardy on September 13, 1948.
She had eight siblings, including Bernard, a brother, and Willie, a sister. She lost her father when she was two years old when he stepped on a live power wire.
Hardy was a member of her church choir as a child. She also began singing on a local gospel radio station.
She began involved with Renaissance Ensemble, a musical group that played at local coffee shops and gay bars when she was 15 years old.
On July 5, 1965, she was raped at gunpoint by a man she knew. Hardy later discovered she was expecting a child. Tracey, her daughter, was born in 1966. She tried to raise the child on her own at first, but soon gave up and allowed Willie do so.
The Career of Nell Carter Examined
Hardy moved to New York City with Renaissance Ensemble when she was 19, and changed her last name to Carter. She supported herself by performing in coffee shops.
She made her Broadway debut in 1971 as a member of the cast of the rock opera 'Soon.' She later starred alongside Bette Davis in the theatrical musical 'Miss Moffat,' which premiered in 1974.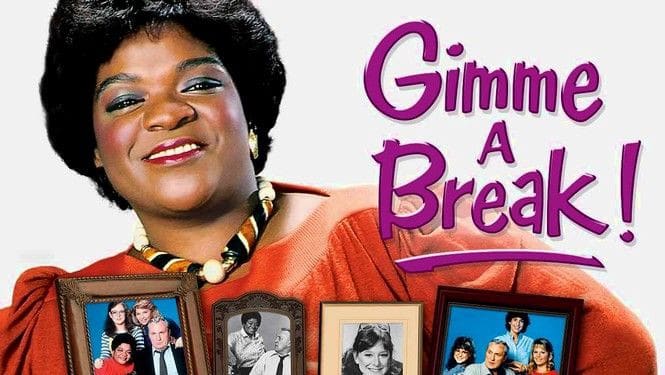 The production, however, was canceled before it made its Broadway debut. 'Dude' and 'Annie' were two of her other Broadway credits.
She played Ethel Green in 11 episodes of the ABC serial opera 'Ryan's Hope' between 1978 and 1979, after making her TV debut in 'Cindy' in 1978. She made her big-screen debut in Milo Forman's 1979 movie rendition of 'Hair,' where she got to show off her remarkable vocal abilities. Ain't Got No' and 'White Boys' were two of the songs she performed in the film.
She first appeared on NBC's action-adventure sitcom 'The Misadventures of Sheriff Lobo' in 1980 as Sgt. Hildy Jones.
The sitcom was terminated after two seasons as a spin-off of another NBC comedy, 'B. J. and the Bear.' Carter played Pamela Jane "P.J." Moore, the principle of Oakbridge High School, in seasons two and three of the ABC sitcom "Hangin' with Mr. Cooper."
In Ismail Merchant's 1996 drama picture 'The Proprietor,' she appeared alongside Jeanne Moreau, Sean Young, and Sam Waterston.
In the 2001 comedic thriller 'Perfect Fit,' she played Mrs Gordy. 'Back by Midnight,' a comedy-drama, was her final production (2005).
Major Works of Nell Carter Examined
Carter was nominated for a Theatre World Award, a Drama Desk Award, and a Tony Award for Best Featured Actress in a Musical for her portrayal in 'Ain't Misbehavin" in 1978.
For the television version of the musical, she won a Primetime Emmy Award for Outstanding Individual Achievement – Special Class in 1982.
In the NBC sitcom 'Gimme a Break!,' Carter played Nellie Ruth "Nell" Harper, the series' protagonist (1981-87).
Nell is a former singer who works as the Kanisky family's cleaner. Carter was nominated for two Emmys and two Golden Globes for her performance.
The Personal Life of Nell Carter Examined
Carter identified as a Pentecostal Christian. Her personal life was in terrible disorder at the height of her fame, when she began playing Nell Harper in 'Gimme a Break.'
She attempted suicide in the early 1980s. She was addicted to cocaine for a long time and had self-admitted to a drug treatment center in 1985.
Bernard, her brother, died of AIDS in 1989. She had to file for bankruptcy twice, the first time in 1995 and the second time in 2002.
George Krynicki, a mathematician and lumber businessman, was her first spouse, and they were married from May 16, 1982, to September 1, 1989.
She was the mother of two adoptive children, Joshua and Daniel, in addition to Tracey. On May 14, 1992, she married her second husband, musician and composer Roger Larocque, only to divorce him a year later.
Carter had three miscarriages throughout her life. Carter never outspoke about her bisexuality. She spent the latter years of her life with a woman named Ann Kaser. Carter died on January 23, 2003, at her Beverly Hills home.
The Earnings and Net Worth of Nell Carter
Nell's principal source of income was her musical career. We can suppose the singer earned a lot of money because he or she has been in the industry since a young age.
Nell's net worth is unknown, however, according to many accounts, she had a net worth of more than 2 million dollars at the time of her death.
Official confirmation of this information has yet to be received.
Also Read: Top 10 Richest People in the world with full biography and details.