Quick Facts of Stana Katic
| | |
| --- | --- |
| Net Worth | $12 million |
| Salary | Not Known |
| Height | 5 ft 9 in |
| Date of Birth | 26 April, 1978 |
| Profession | Actresses |
Stana Katic is a Canadian-American film and television actress best known for portraying the character of detective Kate Beckett on the ABC television series 'Castle' during its eight seasons.
Stana Katic's Bio, Age
Stana Katic was born in Hamilton, Ontario, Canada, on April 26, 1978, to a Serbian father and a Croatian mother. Her parents are from Croatia's Dalmatian Coast, and she moved to Aurora, Illinois with them when she was a youngster.
She is the oldest of her parents' five children, with four brothers and a sister. She is 44 years old as of 2022 and was born under the Taurus zodiac sign.
West Aurora High School was her alma mater, and she graduated in 1996. She then enrolled in a course on international law and economics at the University of Toronto. From 2000 to 2002, Stana Katic studied acting at DePaul University's Goodman School of Drama.
She also took training at The Beverly Hills Playhouse Acting School on the advise of a prominent casting director in Los Angeles. She is a dual citizen of Canada and the United States, and spent her adolescence moving back and forth between the two nations.
She is multilingual, speaking English, Serbian, Croatian, French, Italian, and Slovenian fluently.
Stana Katic's Height
The stunning actress is 5 feet 8 inches tall and almost weighs around 63 kg. She has light brown hair and eyes. No information is known regarding the actress's body measurement.
Stana Katic's Career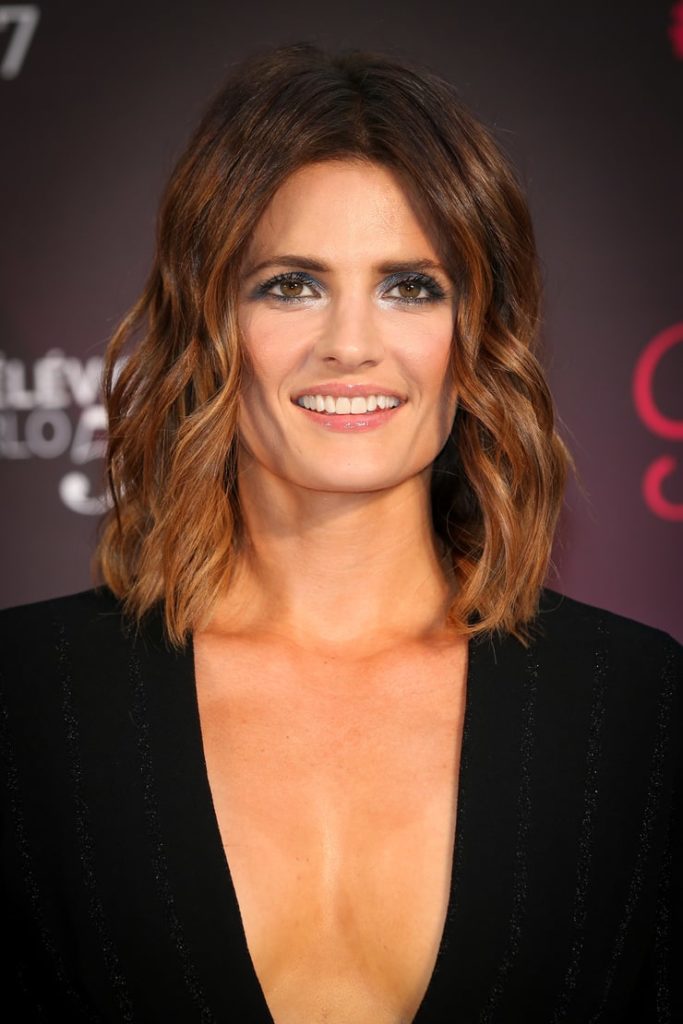 Stana Katic met her manager a few months after relocating to Los Angeles, and she began booking television and film opportunities for her. She made her feature film debut with the shot-on-video thriller 'Shut-Eye' in 2003, after appearing in the short film 'Acid Freaks' in 1999.
In 2004, she appeared in a number of television shows as a guest star, beginning with CBS's crime drama 'The Handler.' She appeared on TV shows like 'Alias,' 'L.A. Dragnet,' 'The Shield,' and 'JAG' later that year.
She starred in the 2005 action flick 'Pit Fighter,' which was critically panned. In the same year, she starred in two episodes of the medical drama series 'ER' and in an episode of the television series 'The Closer.'
She appeared in three episodes of the television show '24' and one episode of 'Brothers & Sisters' in 2006. She played Ava in the telefilm 'Dragon Dynasty,' and was cast in the pilot 'Faceless,' which was later canceled.
Stana Katic appeared in a number of television shows in 2007, including 'Heroes,' 'CSI: Miami,' and 'The Unit.' She appeared in the film 'Feast of Love,' in which Morgan Freeman also appeared.
She played Raina in the 2008 direct-to-video action picture 'Stiletto,' and she also had a small role in the Bond blockbuster 'Quantum of Solace,' starring Daniel Craig. In the same year, she starred in another film, 'The Spirit,' alongside Scarlett Johansson, Eva Mendes, and Samuel L. Jackson.
Stana Katic then acted in the telefilm 'The Librarian: Curse of the Judas Chalice' and participated in two episodes of the television serial 'Would Be Kings.' In 2008, she beat out 100 other actresses for the role of Kate Beckett on the ABC television series 'Castle,' which premiered the following year.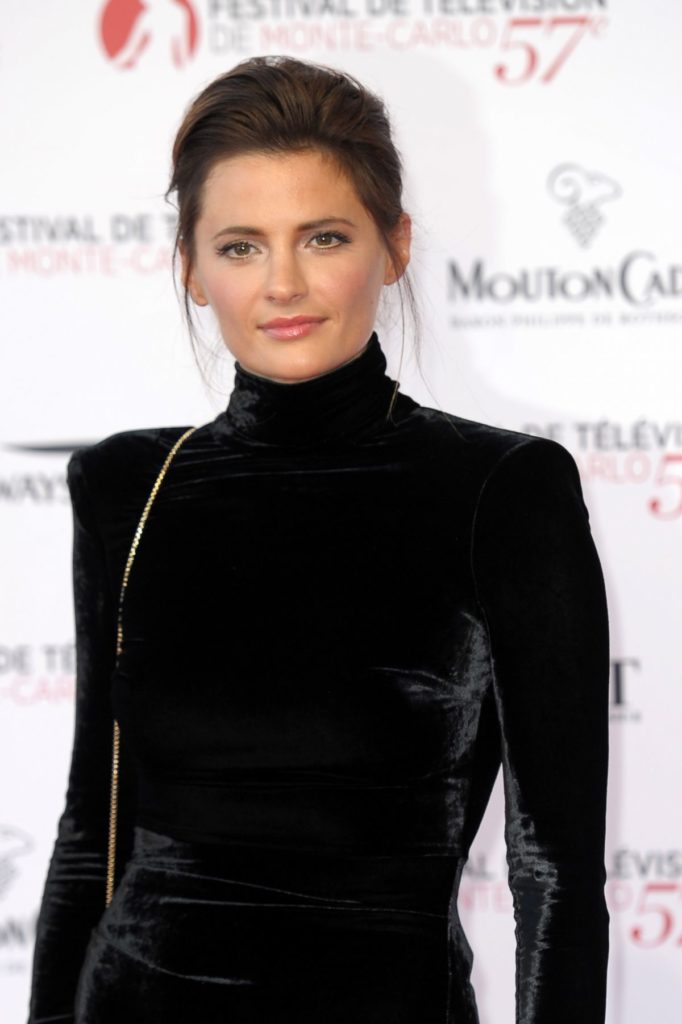 She starred as an NYPD homicide detective in the popular series 'Castle' for eight seasons, from 2009 to 2016, with Nathan Fillion in the lead role. Castle is an American crime mystery/comedy-drama television series, that aired on ABC for a total of eight seasons from March 9, 2009, to May 16, 2016.
The series was produced jointly by Beacon Pictures and ABC Studios. They subsequently fell out after Fillion allegedly bullied her on set, prompting her to leave the show in 2016, after which it was terminated.
She starred in the thriller film 'Truth about Kerry,' the love drama 'For Lovers Only,' and the spy film 'The Double,' alongside Richard Gere and Topher Grace, in 2011. She served on the jury for the 2011 Zln Film Festival, where she performed the song "Hey Blue Eyes," which she also authored.
In the 2011 video game 'Batman: Arkham City,' she voiced Talia al Ghul, and in the 2013 animated superhero feature 'Superman: Unbound,' she voiced Lois Lane. In 2013, she starred in the adventure drama 'Big Sur' and the historical picture 'CBGB.'
She was a presenter at the Directors Guild of America's 64th Annual Awards event in 2012. In 2016, she starred in the action-adventure film 'The Rendezvous' as well as the Lifetime television film 'Sister Cities.' She starred in the romantic drama film 'Lost in Florence' the following year.
She portrayed FBI agent Emily Byrne in the upcoming American thriller drama 'Absentia,' which will premiere on AXN in 2017. In the upcoming horror thriller 'Cadaver,' she also portrays the female lead. In January 2017, Katic starred in the film Lost in Florence as Anna. In 2017, Katic landed the role of Emily Byrne in the AXN series Absentia, which debuted in 2017.
She portrayed Vera Atkins in the 2019 film A Call to Spy. The film is based on the true events of three women who operated as spies during World War II, and the title is a stylistic version of a call to arms.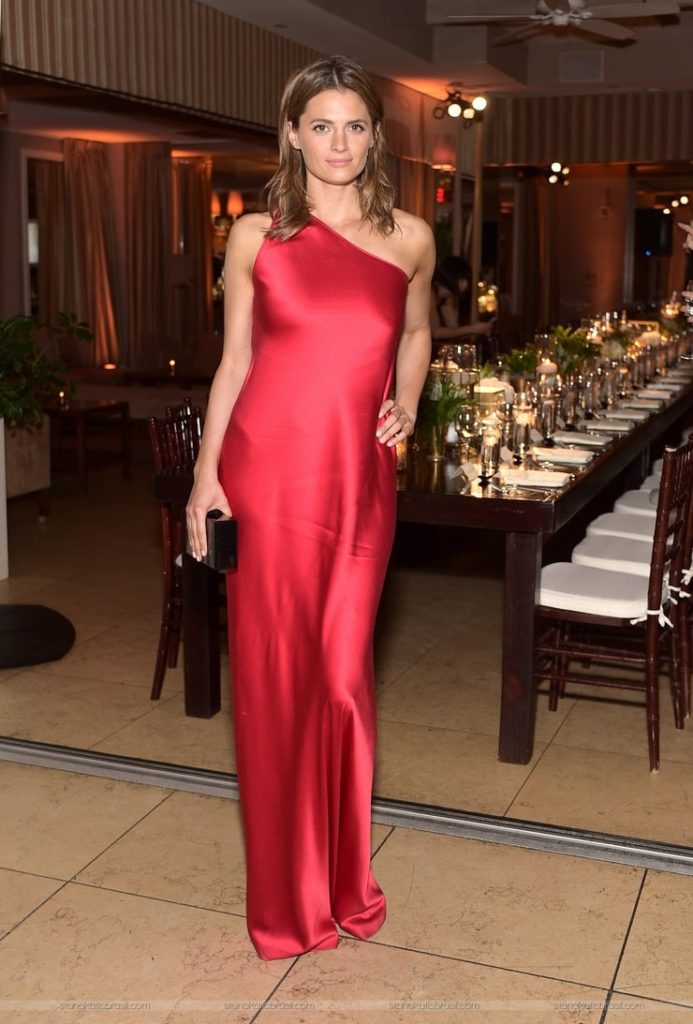 Stana Katic's most well-known role to date is Kate Beckett in the criminal drama series 'Castle.' The show was successful for eight seasons and received high ratings until it was terminated when she left.
Stana Katic has won numerous honors for her role in the television series 'Castle,' including three 'People's Choice Awards' in 2014, 2015, and 2016. In 2011, she received a 'Shorty Award,' a 'PRISM Award,' and two 'TV Guide Magazine's Fan Favorites Awards,' all for the same performance.
Sine Timore Productions (Latin for "without fear"), Stana Katic's own production company, was founded in 2008. In 2010, she launched the 'Alternative Travel Project,' a campaign encouraging people to go car-free for one day. The project was granted the status of a non-profit organization in January 2015.
Stana Katic's Husband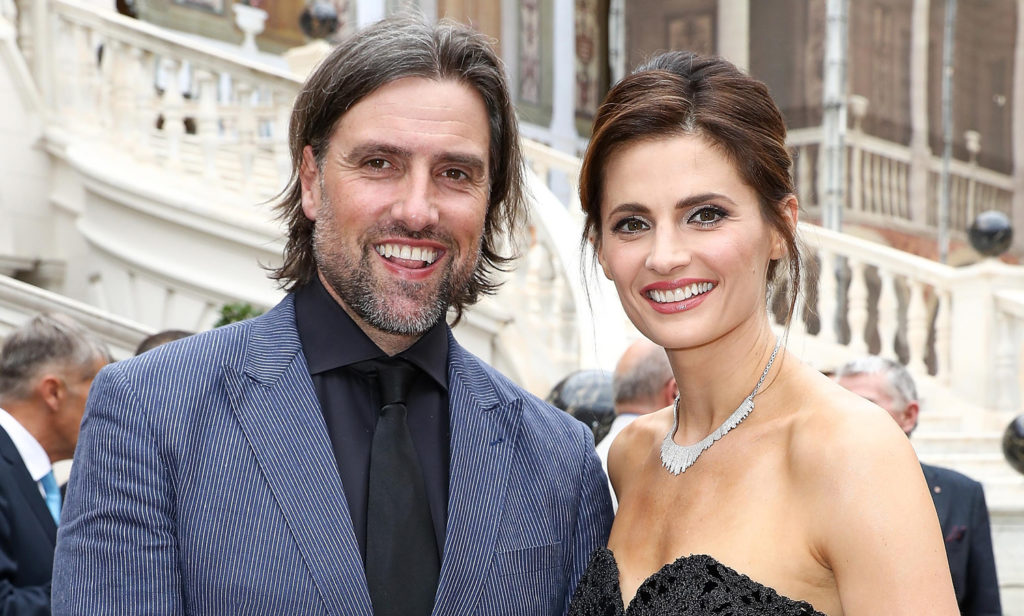 Kris Brkljac, an Australian business efficiency consultant, is her husband. On April 25, 2015, the pair married in a private ceremony in Croatia. The couple is childless.
During their first season of Castle, there was also a developing rumor that Stana was dating Nathan Fillion, although neither party verified the allegations. Instead, it was revealed that Nathan and Stana had a falling out, which led to Stana's firing from the program, and Castle's cancellation.
The couple, on the other hand, appears to be happy in their relationship and is living together with family, friends, and relatives.
Stana Katic's Net Worth
Stana Katic is a well-known Canadian actress and social worker. As Kate Beckett in the comedy-drama Castle, she became popular and fan-favorite. Many fans were so taken with Richard Castle and Kate Beckett's chemistry and romance that they demanded the show be canceled after it was discovered that Stana had been sacked owing to a budget decrease.
Her principal job as an actress has provided her with a nice income and assets, but she also has endorsements and sponsorships from numerous beauty goods and fashion accessories. As of 2021, her net worth is estimated to be $12 million.
Stana Katic on Social Media
Stana is well-known on social media platforms such as Instagram and Facebook. Her Instagram account has roughly 588K followers, and her Facebook profile has 972K.
She uses social media to keep her fans involved and informed about her personal and professional life by posting images and videos.
Also Read: Top 10 Richest People in the world with full biography and details.