Tracy Chapman's Net Worth as of January 2023 is $8 Million
Quick Facts of Tracy Chapman
| | |
| --- | --- |
| Net Worth | $8 Million |
| Salary | Not Known |
| Height | 5 ft 6 in |
| Date of Birth | 30 March, 1964 |
| Profession | Musicians |
Before the legendary Tracy Chapman struck gold, she was a street performer busking in Havard Square and performing at clubs and coffee houses. The world-acclaimed singer was raised by her mother who played a major role in her rise to stardom.
While the family was struggling to make ends meet, her mother still managed to buy her a ukulele when she was just a three-year-old toddler.
This was after she discovered her daughter's love for music. By the time she turned eight, Tracy Chapman was already playing the guitar and writing songs.
Today, she is a four-time Grammy Award winner and a celebrated multi-platinum folk-rock singer across the globe. Let's find out how she journeyed to the world of fame in the subtitles below.
What happened to Tracy Chapman?

Tracy Chapman has not released any songs since 2008 but it doesn't mean that she has retired. In 2020, she made a rare return to the public when she appeared on Late Night with Seth Meyers.
Tracy Chapman's Bio, Age
The talented singer-songwriter was born on March 30, 1964, in Cleveland, Ohio. Her mother, Hazel Chapman, was the only parent in the picture and she helped to hone her music skills by giving all the support possible.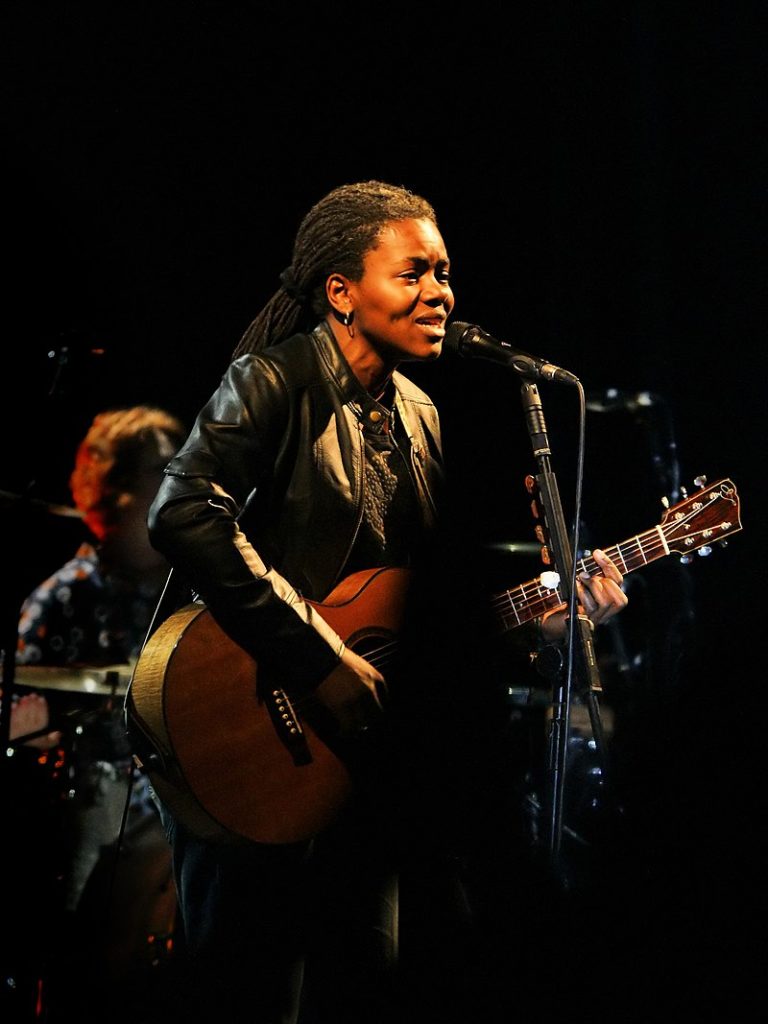 Tracy Chapman had her early education at Episcopal high school and Wooster School in Connecticut. She continued her studies at Tufts University from where she bagged a B.A. in Anthropology and African studies.
Chapman was discovered while she was in college when she would play at Harvard Square, Club Passim, the Nameless Coffeehouse, and more, showing off her prowess with the guitar.
Her stage debut came as an opening act for women's music pioneer Linda Tillery at Boston's Strand Theater in 1985 after which she got signed to a label.
A fellow student at Tufts, Brian Koppelman, witnessed the amazing performance put up by Chapman and told his father, Charles Koppelman (who ran SBK Publishing) about her.
Koppelman signed Chapman in 1986 and in 1987, after her graduation from Tufts, she secured a contract with Elektra Record with the help of Koppelman.
Chapman dropped her first album, Tracy Chapman, in 1988 to positive reviews. The single "Fast Car" became a number 6 pop hit on the Billboard Hot 100 for the week ending August 27, 1988. Also, the song made Rolling Stone's "The 500 Greatest Songs of All Time" at number 167.
Other songs on the album include "Talkin' 'bout a Revolution", which charted at number 75; "Baby Can I Hold You", at number 48.
In addition to gracing the charts and going multi-platinum, the album won three Grammy Awards as well as an honor for the singer as Best New Artist.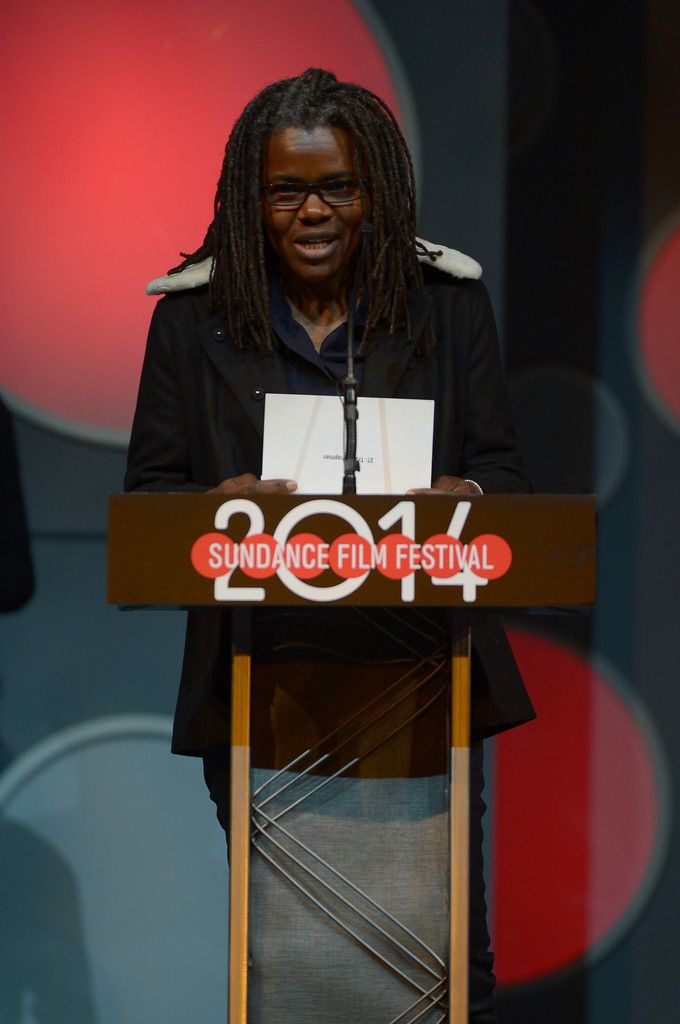 Eight albums later, Tracy Chapman will forever be remembered by several generations as one of the greatest singers who ever lived. Her other albums include – Crossroads (1989); Matters of the Heart (1992); New Beginning (1995); Telling Stories (2000); Let It Rain (2002); Where You Live (2005) and Our Bright Future (2008). Notably, the albums made waves in the world of music worldwide.
Has Tracy Chapman won Grammy Awards?

Tracy Chapman has won three Grammy Awards in 1989 for best news artist, best contemporary folk album, and for best female pop vocal performer.
Tracy Chapman's song "Fast Car"
Tracy released the song named "Fast Car" on April 6, 1988, which was her self-titled debut studio album. The song became a top-ten hit song in America. Her song has also received 3 Grammy Award Nominations as well as Record of year and Song of the year.
The lyrics of this song tell a realistic story of a poor woman who is trying to escape the cycle of poverty. The song was composed in folk-pop.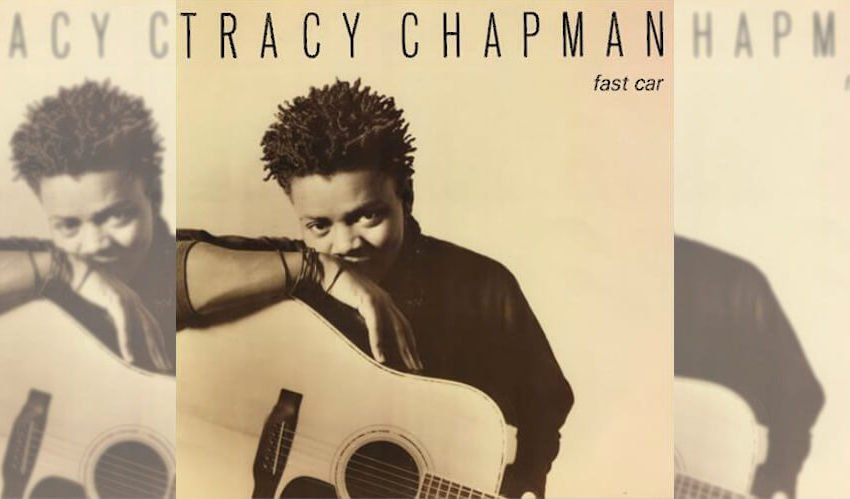 When did Tracy Chapman come out?

Tracy Chapman came out on April 15, 1988, and went on to sell 13 million copies.
Tracy Chapman's "Baby Can I Hold You"
Tracy released her song "Baby Can I Hold You in October 1988. The song has given her a 2nd chart entry on US Adult Contemporary charts, peaking at number Nineteen in the early 90s.
Who is Tracy Chapman's current partner?

Tracy Chapman is currently in relationship with Alice Walker who is an novelist, social activist, poet from America. She is the woman who has won the Pulitzer price for Fiction which she was awarded for novel "The Color Purple".
What is Tracy Chapman's Net Worth?
With four Grammys and multiple platinum albums under her belt, it's quite safe to assume that Tracy Chapman smiles to the bank often. That assumption is absolutely true, the American singer-songwriter has an impressive net worth of $8 Million as of 2022.
Tracy Chapman's Social Media: Instagram
Tracy Chapman is active on Instagram as her Official Instagram account has over 95k followers.
Who Are Tracy's Husband and Children?
Has Tracy Chapman ever been married before? That question might never get an answer since the singer makes sure her personal life does not venture into the limelight like her professional career.
Nonetheless, while she is yet to deny or confirm it, she seems to be interested in women only. She was linked in a romantic relationship with American novelist Alice Walker in the mid-1990s.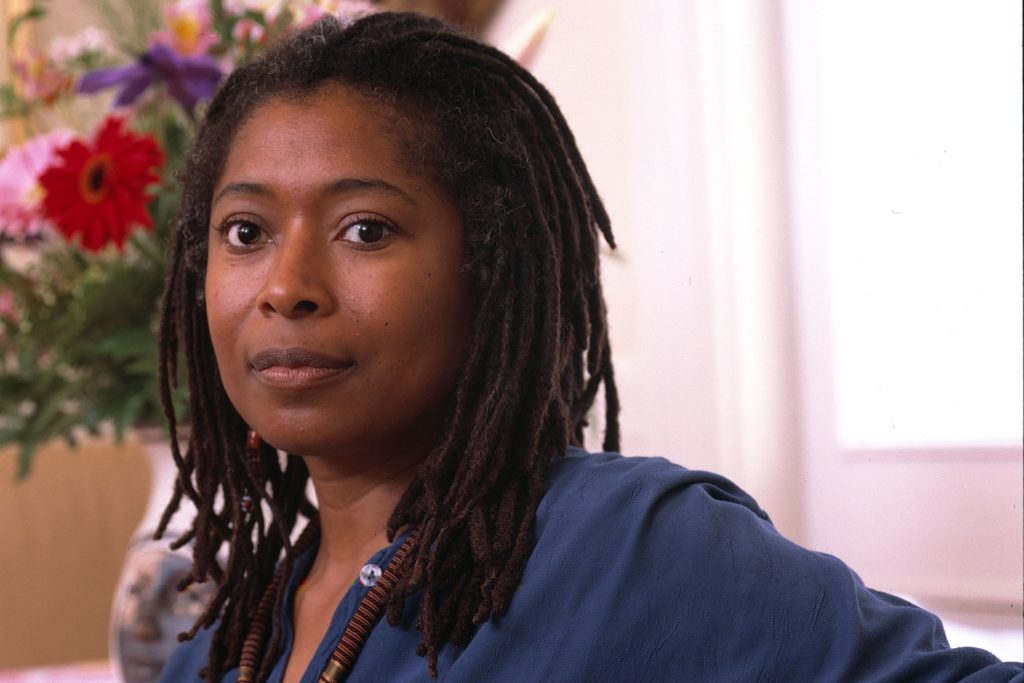 Other Facts You Need To Know About Tracy Chapman
Family Background
She was born in 1964 on March 30 in Cleveland. She was raised by her mother – Hazel Chapman who encouraged her to follow her dreams. The popular singer has a sister named Aneta. Admittedly, Tracy Chapman is not married and has no known children.
YouTube
Tracy Chapman has a YouTube channel where she uploads her albums and songs. Her YouTube channel's name is Tracy Chapman and has over 598k subscribers and over 350 million channel views.
Career Success
Since she dropped her debut album in 1988, it has been a highway to prominence for the singer-songwriter who has eight acclaimed studio albums to her credit, four coveted Grammy Awards, and albums with multiple platinum statuses.
She has also garnered several Grammy and other prestigious nominations to her name. Furthermore, she has sold millions of copies of her music around the world and made the cut on top music charts.
Sexual Orientation
Though she never said it out loud, Chapman's sexuality has sparked several speculations. As far as we know, the singer once dated Alice Walker, an American writer. This means she is a lesbian.
Political and Social Activists
She is interested in political and social activism and has performed at various social events to support one cause or the other. Her contributions earned her an honorary doctorate in Fine Arts.
Her alma mater, Tufts University, handed her doctorate to her in 2004 in recognition of her commitment to social activism.
Height & Weight
Tracy Chapman is 5 feet 4 inches or 164 cm tall and her weight is 55 kg or 121 lbs.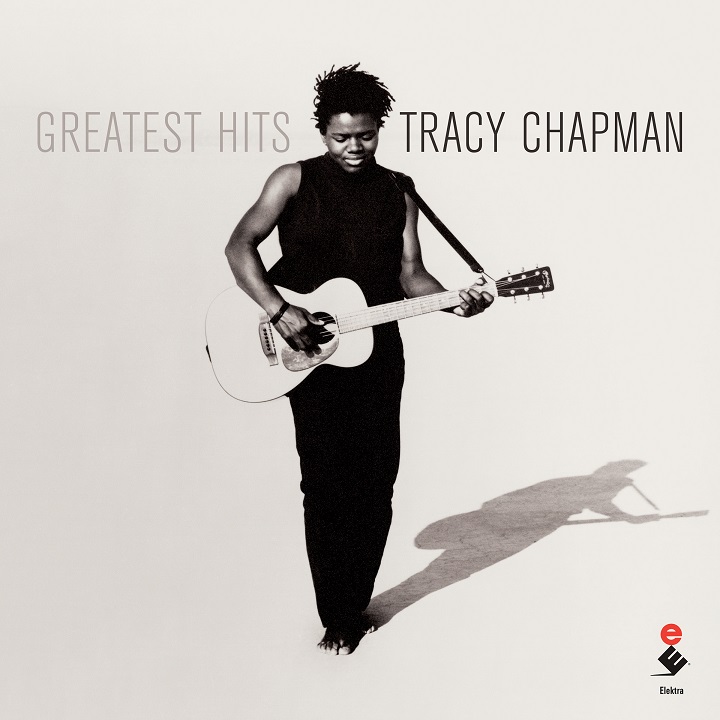 Also Read: Top 10 Richest People in the world with full biography and details.