Quick Facts of Vera Ellen
| | |
| --- | --- |
| Net Worth | $3 million |
| Salary | Not Known |
| Height | 5 ft 4 in |
| Date of Birth | 16 February, 1921 |
| Profession | Actresses |
Does the name Vera-Ellen ring a bell? She was a prolific American actress, singer, and dancer who garnered fame during the 1950s following her exceptional dance performances in musicals. She is best remembered for her role in musical films such as On the Town (1949) and White Christmas (1954).
Asides from movies, Vera also appeared in several Broadway productions. Learn more about the actress/dancer below.
What happened to Vera-Ellen?

A famous dancer, as well as an actress Vera-Ellen, left the world on August 30, 1981 due to Ovarian Cancer.
Vera Ellen's Bio, Age
The American dancer was born as Vera-Ellen Westmeier Rohe on the 16th of February 1921 to Martin Rohe and his wife, Alma Catherine Westmeier.
Her father was a piano dealer while there is no news of her mother's occupation. When asked about her hyphenated name, the dancer disclosed that before she was born, her mother had a dream in which she had a daughter named Vera-Ellen.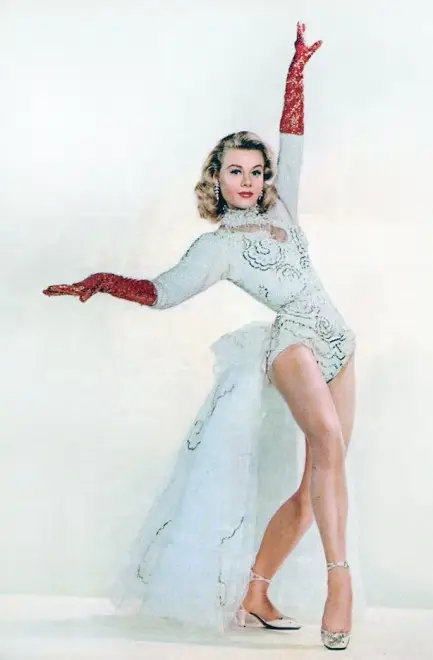 At a very young, she developed an interest in performing arts, precisely dancing. This led her parents to enroll her in a dance class at Hessler Studio.
Amazingly, at the age of ten, she was already a proficient dancer. Notably, she and was co-students while at the dance studio. While there, she performed in different shows including stage performances and Broadway productions.
Career
When she turned 18, Vera-Ellen made her first Broadway appearance in the 1939 musical, Very Warm for May. At the time, she was the youngest dancer for the American dance company, Rockettes and she was also a regular performer at the Radio City Music Hall.
She went on to score more roles in other Broadway productions including A Connecticut Yankee, Panama Hattie, and By Jupiter.
During one of her performances, Vera was spotted by Samuel Goldwyn who would later cast her opposite Danny Kaye and Virginia Mayo in his 1945 film titled Wonder Man.
1946 saw the actress appear in two films – The Kid from Brooklyn as Susie Sullivan and Three Little Girls in Blue as Myra Charters. Two years later, she portrayed the role of Maggie Phillips in the musical comedy film, Love Happy and Ivy Smith in On the Town.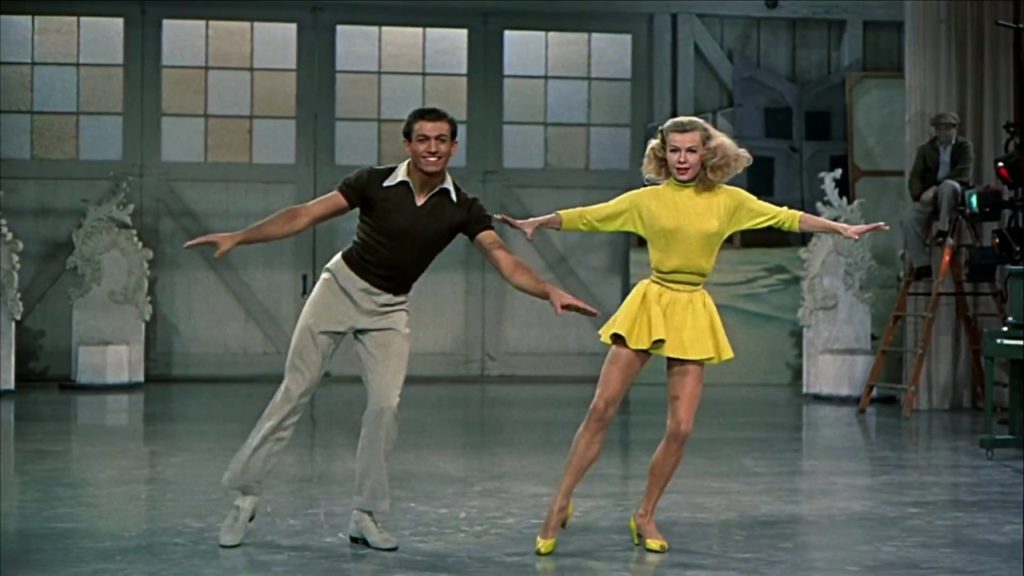 Her other notable films include Three Little Words (1950), Happy Go Lovely (1951), The Belle of New York (1952), Call Me Madam (1953), Big Leaguer (1953), and White Christmas (1954). Her last screen appearance was in Let's Be Happy in 1957.
Did Vera-Ellen have to cover her Neck?

A popular musical actress Vera-Ellen had to cover her neck all the time while shooting or filming White Christmas because her neck was ravaged by the effects of anorexia. Anorexia is a type of mental illness that pertains a distorted view of how skinny people have different effects and most specifically, physical problems of having their body waste due to their belief that they are looking fat.
Vera Ellen's Rockettes
At Radio City, Vera became one of the youngest Rockettes which led her to get a role in Panama Hattie, A Connecticut, and By Jupiter. 
She was spotted by Samuel Goldwyn and got a chance to appear along with Danny Kaye as well as Virginia Mayo in the movie called "Wonder Man".
Vera Ellen's Height, Waist-line, And Body Measurements
Vera-Ellen was undeniably beautiful; however, she was also notable for her thin neck and tiny waistline.
Many had said that she suffered from anorexia, an eating disorder characterized by low body weight and thin appearance; nevertheless, the speculations were not confirmed.
The actress/dancer stood at a height of 5 feet 4 inches and weighed 48 kg (105 lbs). Her body measurements were given as bust – 35 inches, waist-line – 23 inches, and hips – 35 inches. Ellen wore a dress of size 4 (US) and a shoe of size 6 (US).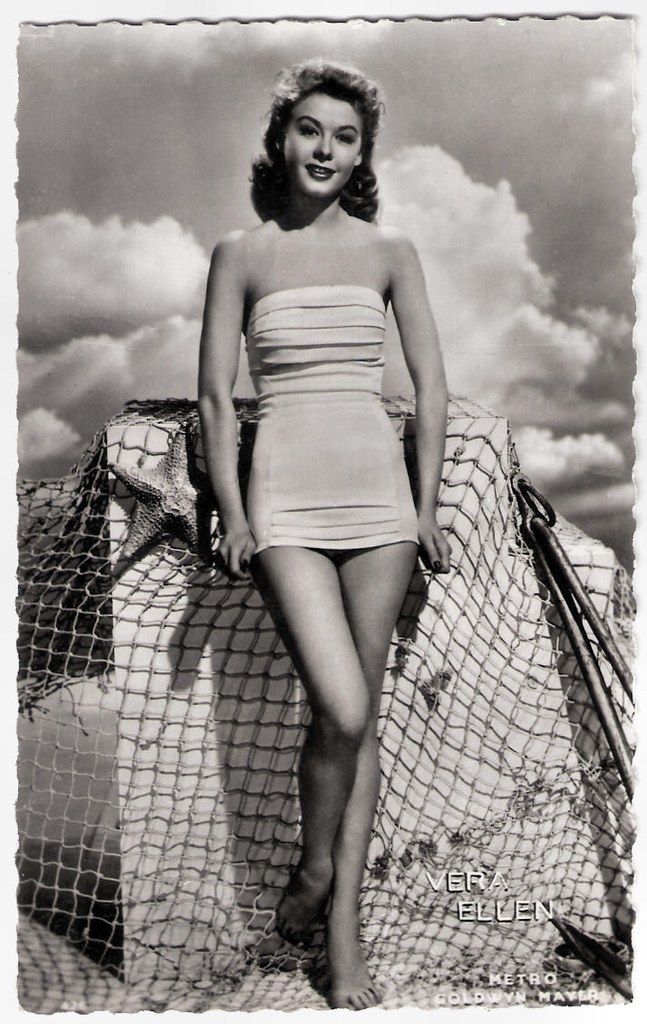 How did Vera-Ellen die?

A popular dancer as well as actress, who has shared a screen with the biggest stars in the golden era of Hollywood has died because of Cancer at Los Angeles Medical Center at the age of 55. She took her last breath on the 30th day of August 1981. Her remains were buried at the Glen Haven Memorial Park located in Sylmar, California.
Vera Ellen's Husband And Children
Vera-Ellen was married twice in her lifetime, unfortunately, both marriages ended in divorce. Her first marriage was to Robert Hightower, a fellow dancer.
The couple got hitched in 1941 and was together for five years before calling it quits in 1946. They didn't have any kids from their union.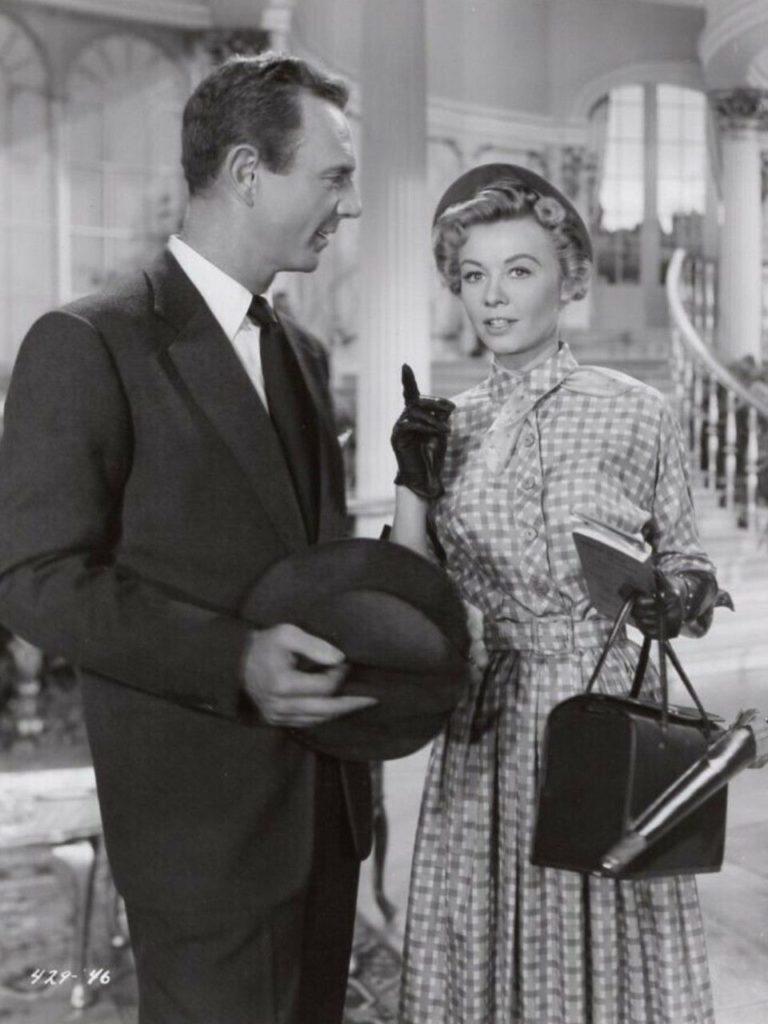 Soon after their divorce, Ellen found love again, this time in the arms of a millionaire, Victor Rothschild. The dancer tied the knot with Victor in 1954 and they had one child named Victoria Ellen, born in 1963.
Sadly, Victoria died from sudden infant death syndrome three months after her birth. A few years later, Ellen's relationship with Victor began to deteriorate, hence leading to a divorce in 1966.
Vera Ellen's Quotes
Just look at me now – I've never been so happy in my life!
Getting involved is so, so…. involving.
I'm not exactly repulsive.
Well, you're not exactly Superman, but you're awfully available.
What is Vera Ellen's Net Worth?
In her prime, Vera-Ellen appeared in over 30 films as well as Broadway productions. She made a fortune from her dancing career, acting career, and other endeavors. Her net worth before her death was $3 million in 1981.
What is the Cause of Victoria Ellen's Death?
In the latter part of her life, after the loss of her baby Victoria Ellen in 1963, the actress decided to stay away from the limelight. Hence, she retired from acting and started living a solitary life, far away from the prying eyes of the media.
While her fans were curious to know what had happened to her, it was later discovered that she was suffering from ovarian cancer.
on the 30th day of August 1981. Her remains were buried at the Glen Haven Memorial Park located in Sylmar, California.
Also Read: Top 10 Richest People in the world with full biography and details.