Quick Facts of Wally Cox
| | |
| --- | --- |
| Net Worth | $1 million |
| Salary | Not Known |
| Height | 5 ft 6 in |
| Date of Birth | 6 December, 1924 |
| Profession | Actors |
Many oldies will still remember one of the most memorable performers in the early years of television in the US, Wally Cox, and his loveable persona was famous for his ability to elicit laughter from the audience with little or no effort.
Although he was limited to taking part in some genres of entertainment by his diminutive stature, slight frame, as well as high pitched voice, those same limiting characteristics made him an ideal choice for comic roles.
He is fondly remembered for his unforgettable portrayal of Professor P. Caspar Biddle in one of the episodes of The Beverly Hillbillies known as "The Bird-Watchers" which aired in 1966.
Until his demise, the veteran comedian appeared on the set of many projects, popular among his television credits is Mister Peepers – a U. S TV series that lasted from 1952 to 1955.
Wally's television persona was that of a timid taciturn dude – always in horn-rimmed spectacles, whose voice can best be described as distinctly enunciated, as well as tentative.
But in real life, he was a military veteran and quite athletic. Wally Cox was also a voice actor, his voice was behind the animated canine superhero Underdog of the TV show of the same name.
Before his death, he published a children's mystery novel titled "The Tenth Life of Osiris Oakes".
Biography
Wally's date of birth was the 6th of December 1924, he was born Wallace Maynard Cox in Detroit, Michigan, and raised by his mom Eleanor Blake who earned a living as a mystery author.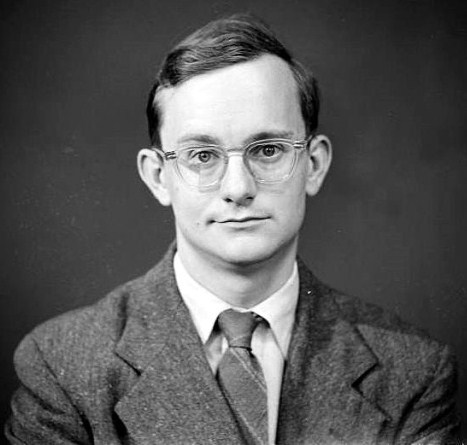 At age 10, he relocated to Evanston, Illinois along with his mom and younger sister, it was there that he met his lifelong friend Marlon Brando. Wally's family was always on the move, so his education was accomplished in several locations in the U.S.
It was when his family returned to Detroit after Chicago and New York that the young Wally Cox attended Denby High School where he completed his high school education in 1942.
He went to City College of New York when his family went back to New York during World War II. He put in four months with the U.S Army and joined New York University upon his discharge from the military.
Wally Cox took care of his sister and invalid mum through the proceeds he made from hawking jewelry at a small shop and also at parties and events where he started establishing himself in comedy monologues.
He began to get regular jobs as a performer in nightclubs like the Village Vanguard in December of 1984. His lifelong friend Marlon Brando advised him to study acting with Stella Adler when Marlon started staying with him as a roommate.
What cartoon voices did Wally Cox do?

Wally Coz has given his voice to a famous animated cartoon named "Underdog". He was actually strong as well as athletic among all although other cast as a meek milquetoast.
Wally Cox's Spouse, Children
Wally Cox had a record of three marriages and two divorces. His first marriage was to Marilyn Gennaro on the 7th of June 1954 but their union ended in divorce in 1961, however, it didn't end before they had a couple of kids.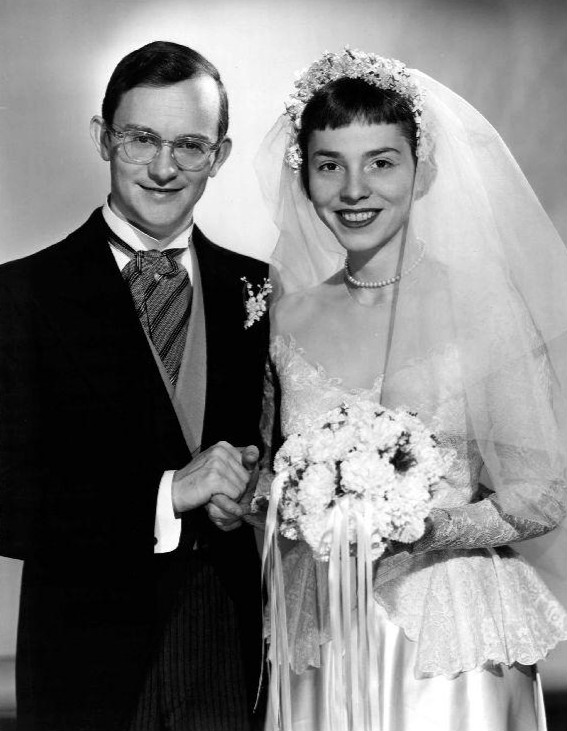 His second wife Milagros Tirado came into the picture in a marriage ceremony that took place on the 25th of October 1963 but their divorce came barely three years later on the 16th of August 1966.
He married his last wife Patricia Tiernan in 1967 and they were together until his death in 1973.
Was Wally Cox Gay?
Wally Cox was never gay, a man who went through three marriages with the opposite sex in his lifetime cannot be described as gay.
It would appear that the gay rumors were sparked by his close affinity with Brando who made matters worse by telling a journalist that he would have married Walley if he had been a woman and that they would have lived happily ever after.
Besides, writer/editor Beauregard Houston-Montgomery reported that Brando told him that Walley was the love of his life – a statement made by Brando while he was high on Marijuana.
However, this suggestion was rebutted by a couple of Wally's wives who dismissed their friendship as platonic.
What is the Net Worth of Wally Cox?
A famous and legendary actor Wally Cox's estimated net worth was $1 million to $5 million at the time of his death.
Wally Cox's Death
Wally Cox's sudden death occurred on the 15th of February 1973 in his home in Hollywood, California. Autopsy results revealed that the comedian died of a heart attack (coronary occlusion).
After his death, a report indicated that his ashes should be scattered at sea without any funeral. A while later, another report surfaced, indicating that Wally's ashes should be joined with Brando's own and that of Sam Gilman – another close friend and scattered in both Tahiti, as well as Death Valley.
According to rumors, Brando collected Walley's ashes from his widow, and instead of scattering them at sea as he promised, he actually hid them in his home and constantly spoke to them.
After Brando's demise, The Los Angeles Times quoted Brando's son Miko on the 22nd of September 2004 who said that both his dad's ashes and that of Wally were scattered in Death Valley at the same time.
Wally Cox's Body Measurements: Height & Weight
A famous actor, as well as soundtrack Wall Cox, is 5feet 6 inches or 168 cm tall and his weight is 75 kg.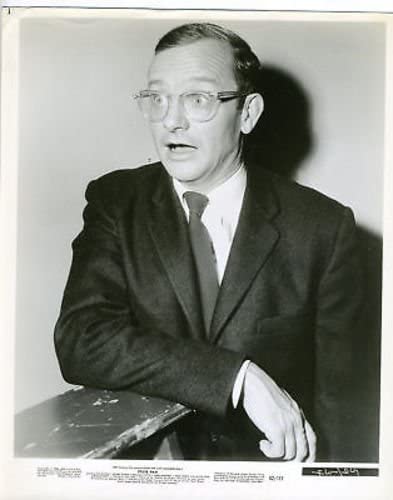 Also Read: Top 10 Richest People in the world with full biography and details.