Chris Hansen's Net Worth as of September 2023 is $2.5 Million
Quick Facts of Chris Hansen
| | |
| --- | --- |
| Net Worth | $2.5 Million |
| Salary | Not Known |
| Height | 6 ft 2 in |
| Date of Birth | 13 September, 1959 |
| Profession | Media Personalities |
What happens when you add investigative journalism to the human insatiable desire for entertainment? You get the career of Chris Hansen. The American journalist is widely known for his segment, To Catch a Predator, a show that focuses on catching potential Internet sex predators.
While he is certainly more famous for the sting operations carried out by his team on the show, Chris Hansen has had other shows like Killer Instinct and Crime Watch Daily.
With fame comes a big shining light and since he rose to fame, Chris Hansen has had his own fair share of controversies. To learn about these and other information about Chris Hansen? Read below.
Who is Chris Hansen? Bio, Age
Chris Hansen is an Illinois-born journalist who was born in Chicago on September 13, 1959. There is currently no information regarding his family, like his parents or potential siblings. We do however know Chris Hansen grew up in the suburbs of Michigan and he attended Brother Rice High School.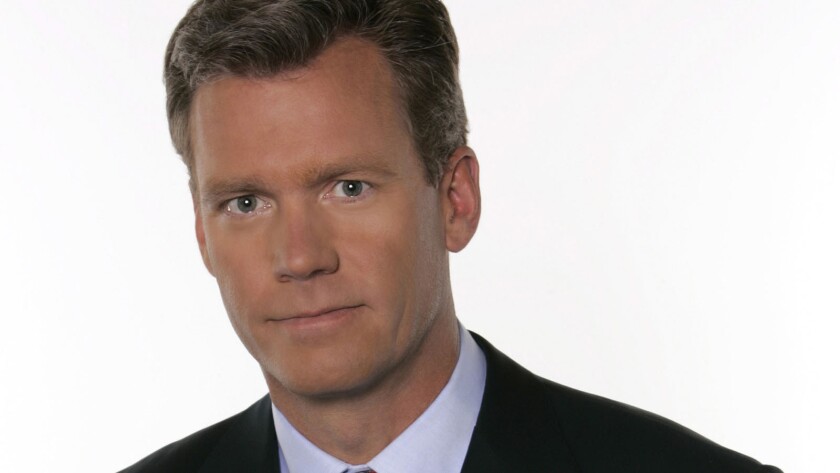 His passion for journalism was born at the age of fourteen after watching the coverage of the disappearance of Jimmy Hoffa. His love for journalism followed him during his college days. He majored in telecommunications at Michigan State University and graduated in 1981.
Shortly before graduation, Hansen joined WILX, an NBC affiliate as a reporter. He later reported for WFLA, another NBC affiliate station in Florida.
He also reported for several radio stations and newspapers in his home state, Michigan. His cross-country experience includes reporting for WXYZ-TV in Detroit.
NBC News signed Chris Hansen in May 1993 and thus began his journey to national success. His first role for NBC was as a news correspondent for their news magazine, Now with Tom Brokaw and Katie Couric.
Chris Hansen's string of notable shows started with Dateline NBC. On Dateline NBC, Chris Hansen was able to cover notable stories like the Columbine Massacre, Oklahoma City terrorist attack, and TWA Flight 800 disaster.
He brought the investigative report experience he had acquired from working as an investigative reporter for WDIV in 1988 to Dateline NBC and produced reports like the Indian child slave labor and counterfeit prescription drug sales in China.
Hansen was also the lead journalist on Dateline's September 11 coverage. One of his defining works, while he was on Dateline, was his series of reports on the lack of security at American airports which provoked a revision of security policies by the FAA.
Hansen's claim to fame came when he created the show, To Catch a Predator. The show premiered in 2004 and was designed to catch sexual predators through a series of sting operations.
Hansen worked alongside Perverted-Justice and was able to conduct 12 successful investigations across the country.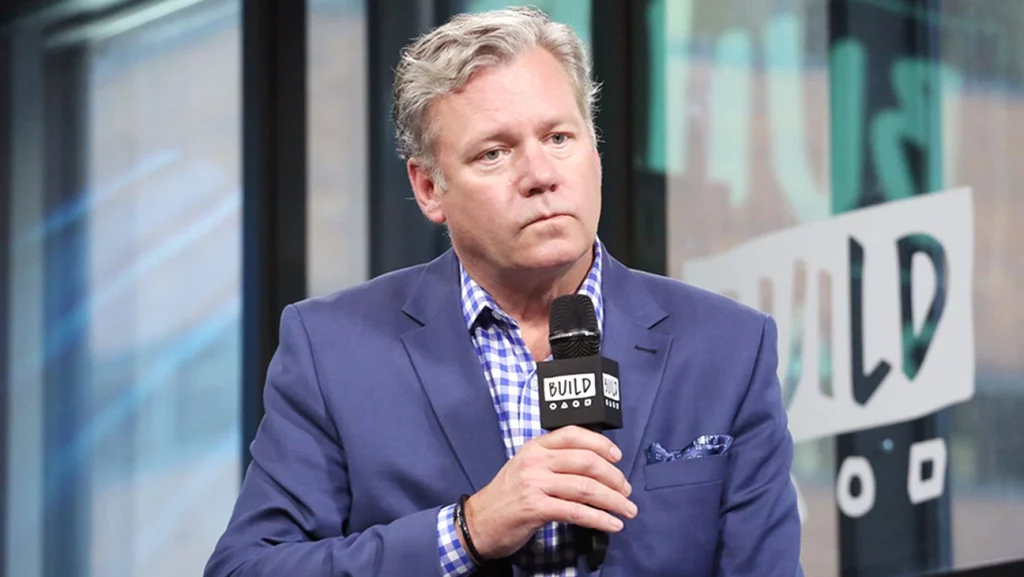 The success of the show spurred a series of spin-offs, two of whom Hansen hosted – To Catch a Con Man and To Catch an I.D Thief.
Since To Catch a Predator, Hansen has hosted other shows like Killer Instinct and Crime Watch Daily. He has also appeared on several talk shows like The Show, The Daily Show with, Live, and several others.
Hansen's career has seen him recognized with different awards including eight Emmy Awards. Other awards are the National Press Club Award and awards of excellence from Associated Press and United Press International.
Chris Hansen also has four Edward R. Murrow Awards, an award given for outstanding achievements in electronic journalism.
Was Chris Hansen Arrested?
The host of "To Catch a Predator" Chris Hansen has turned himself in after a warrant has been issued to arrest him following a missed date of court in Michigan.
He was subpoenaed to be in court on Thursday but he failed to show up in the court to present the video for the sex-trafickking case.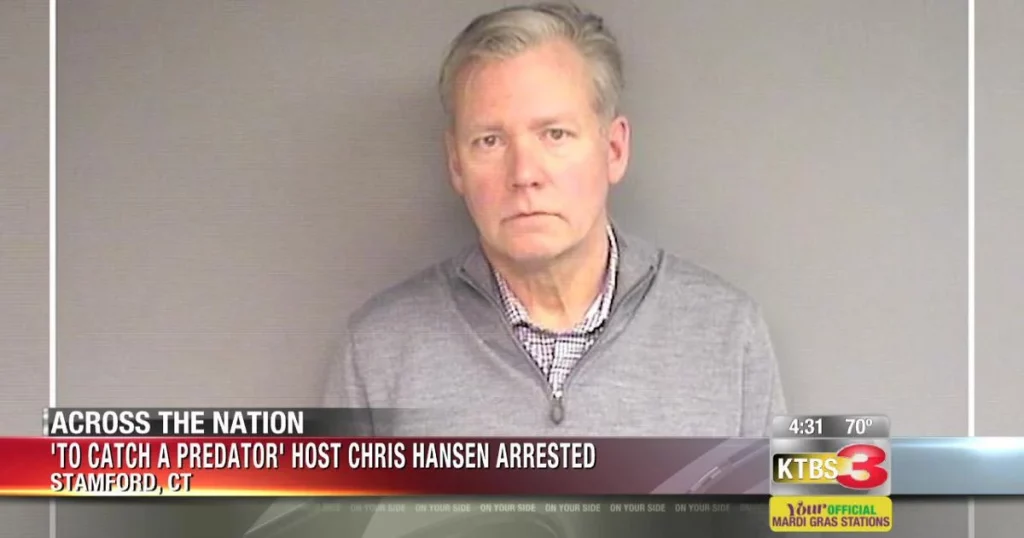 What is the Net Worth of Chris Hansen?
A passion that was born when he was age 14 has helped Chris Hansen build a net worth of $2.5 million. His successful shows like To Catch a Predator are responsible for a high journalistic value that helps him command an annual salary of $500,000.
Personal Life – Wife, Partner
Chris Hansen is currently married to Mary Joan Hansen and they share two sons. The high-profile journalist has been married to his wife since November 1989 and although their marriage has had its own share of trouble, especially due to Chris's infidelity, the two are still together and they live in Connecticut.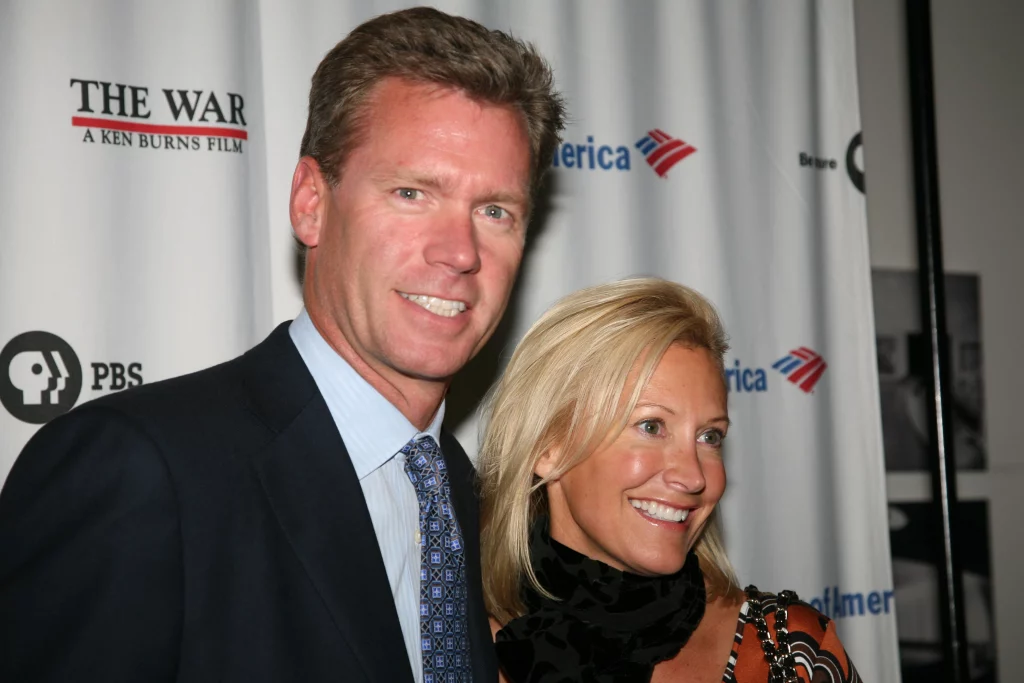 Chris Hansen's Affairs and Cheating Scandal
Chris's high-profile status was built on exploiting the sexual pervasion of unsuspecting men and women. Chris was subject to this in 2011 after getting exposed for an affair with Kristyn Caddell, a now-former Florida Television reporter.
The affair apparently went on for a year before it was exposed. Hansen also had another affair with a Las Vegas stripper, Kathleen Collins.
Chris Hansen's Height & Weight
A famous journalist Chris Hansen's height is 6 feet 2 inches or 187 cm and his weight is 78 kg or 171 lbs.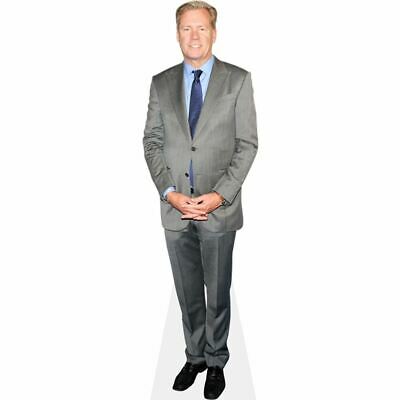 Top 3 Richest Media Personalities
Also Read: Top 10 Richest People in the world with full biography and details.