Quick Facts of Julian Draxler
| | |
| --- | --- |
| Net Worth | $54.7 million |
| Salary | $3.99 million per year |
| Height | 6 ft 2 in |
| Date of Birth | 20 September, 1993 |
| Profession | Athletes |
The first thing any football fan, pundit, or coach will notice about Julian Draxler is his fleet-footedness and ability to use both legs with equal accuracy, a skill that relatively few players can boast of. The winger has played for some heavyweights in Germany and France. He started his career in Germany at the age of 17 with Schalke 04. Draxler's career would subsequently take him to VfL Wolfsburg in 2015, and French titan PSG in 2017. He has played alongside global talents like Kylian Mbappe, Di Maria, and Cavani.
He is a German international and has represented his country at the 2014 FIFA World Cup, UEFA Euro 2016, and the 2017 FIFA Confederations Cup.
Julian Draxler Bio
Draxler was born on September 20, 1993, in Gladbeck, Germany. It was here that he developed a love for the game of football. He grew up an avid Schalke 04 fan as his father used to take him regularly to watch the club's home games.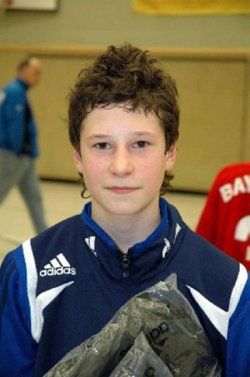 Julian Draxler at Schalke
The winger made his Bundesliga bow with Schalke 04 in a January 2011 game against Hamburger SV, making him the youngest player in his club's history to play in the league. His first goal for the club came as a substitute in the dying seconds of a DFB-Pokal quarterfinals match. His strike put the game to bed, ensuring a 3-2 victory for Schalke. He added a few more games to his appearance tally and ended the season with 15 Bundesliga appearances, three DFB-Pokal, and six UEFA Champions League games, scoring a total of 4 goals.
The next season saw Julian Draxler double his Bundesliga appearance as he played in 30 league games. He also starred in the DFB-Pokal, UEFA Europa League, and the DFL-Supercup. Schalke 04 finished third in the Bundesliga log, essentially qualifying for the UEFA Champions League.
For the 2012-2013 season, Draxler was moved into his preferred attacking midfield position and he rewarded the club with an improved season. The attacker ended the campaign with 10 Bundesliga goals, making him joint-top scorer for his team in the Bundesliga alongside veteran striker Klaas-Jan Huntelaar. He also recorded goals in the DFB-Pokal and the UEFA Champions League.
Amidst rumors of interest from English clubs, the fleet-footed forward extended his contract with Schalke. However, his last two seasons with the club were relatively underwhelming as he did not hit the heights he did in the 2012-2013 season. He did remain a regular player. Draxler finally signed for VfL Wolfsburg on August 31, 2015, three days after his team had lost to them in the Bundesliga.
Julian Draxler at VfL Wolfsburg
After signing a five-year deal with the club, he ended up spending only a season and a half with them. For the 2015-2016 season, he scored crucial goals against the likes of CSKA Moscow, Bayer Leverkusen, and Gent. His contributions saw Wolfsburg make it to the quarterfinals of the Champions League for the first time in their history. Draxler rounded up the year with 8 goals and 7 assists in 28 appearances.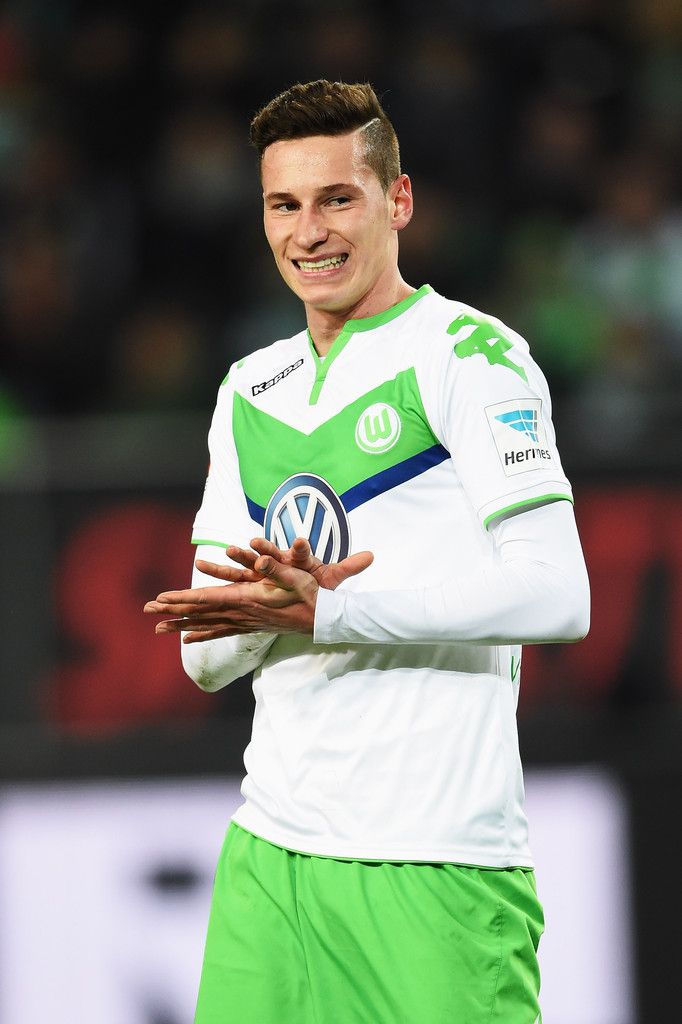 During the off-season, he revealed his interest to leave the club, partly due to the flak he had faced from the media the previous season that suggested he did not fit into the team. There was interest from footballing giants like PSG and Arsenal, however, he would stay at the club for the first half of the season before leaving for PSG on January 3, 2017.
Julian Draxler at Paris Saint-Germain (PSG)
The striker's French sojourn started beautifully with him bagging four goals in his first five games for the club. His first goal came in the 89th minute of his debut game against Bastia where PSG battered Bastia in a 7-0 win. On Valentine's day, Julian scored his first European goal for the club in his Champions League debut against Barcelona. PSG won the game 4-0. On the first of April, he recorded another goal in a 4-1 victory over Monaco in the 2017 Coupe de la Ligue final.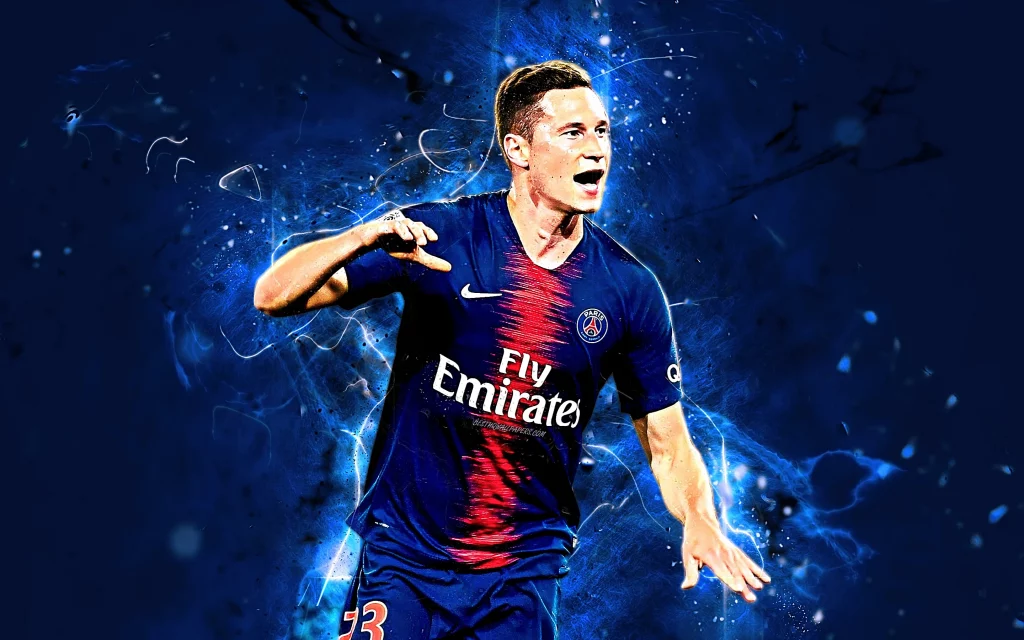 He ended the season with 10 goals in 25 appearances across all competitions. However, in the 2017-2018 season, Draxler saw his playing chances seriously limited with the arrival of former Barcelona ace Neymar, and Monaco's wonder kid Kylian Mbappe in big-money transfers. Consequently, he could only manage 5 goals throughout the season. Julian suffered from a hamstring injury after a match against Dijon and after that, he made his shocking return with a victory against Lorient with a 2-0 score on 16th December. Later in May 2021, he extended his contract with PSG till the year 2024.
Julian Draxler's international career
Draxler made his bow for Germany's Under-21 side in 2011 and played with the team in the 2013 UEFA European Under-21 Championship qualifier. He then went on to make his debut for the national senior team in the UEFA Euro 2012 in a 5-3 loss to Switzerland on May 26, 2012.
 Julian was part of the Germany squad at the 2014 FIFA World Cup and the UEFA Euro 2016. He did not score in the former but opened his scoring account in the latter, even winning a Man of the Match award for his showing against Slovakia. He was the captain of the national team during the 2017 FIFA Confederations Cup. The striker led them to the title and bagged the Golden Boy award as the best player of the competition. Julian has made his appearance in the World Cup 2018 where he played against Mexico and then also played against Sweden where his team hold victory with a 2-1 score. Unfortunately, the German squad closed with the South Korean team with a 2-0 score and were knocked out from the group stage.
Julian Draxler's Net Worth & Salary
The German Midfielder Julian Draxler has a net worth of $54 million. Julian's expected salary is around $3 million as of the year 2022.
Julian used to own a Volkswagen SUV vehicle during his days with the boyhood club. Currently Julian owns a red-colored Mercedes AMG.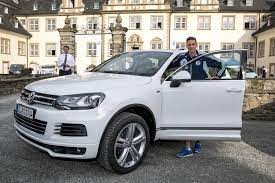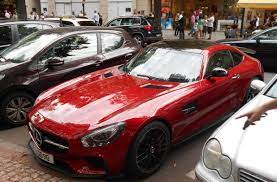 Career Earnings:
| Year | Weekly Wage | Yearly Salary | Club | Position | League | Age | Contract Expiry |
| --- | --- | --- | --- | --- | --- | --- | --- |
| 2022 | £59,000 | £3,068,000 | Paris SG | AM RLC | Ligue 1 | 27 | 30-06-2024 |
| 2021 | £126,000 | £6,552,000 | Paris Saint-Germain | M/AM | Ligue 1 | 26 | 30-06-2021 |
| 2020 | £119,000 | £6,188,000 | PSG | M/AM | Ligue 1 Conforama | 25 | 30-06-2021 |
| 2019 | £124,000 | £6,448,000 | Paris Saint-Germain | M/AM | Ligue 1 Conforama | 24 | 30-06-2021 |
| 2018 | £123,000 | £6,396,000 | Paris Saint-Germain | M/AM | Ligue 1 Conforama | 23 | 30-06-2021 |
| 2017 | £83,000 | £4,316,000 | Paris Saint-Germain | M/AM | Ligue 1 | 22 | 29-06-2021 |
| 2016 | £82,000 | £4,264,000 | Wolfsburg | M/AM | German First Division | 21 | 29-06-2020 |
| 2015 | £43,000 | £2,236,000 | Gelsenkirchen | M/AM | German First Division | 20 | 29-06-2018 |
| 2014 | £49,000 | £2,548,000 | FC Schalke 04 | M/AM | German First Division | 19 | 29-06-2018 |
Julian Draxler's Girlfriend, Wife
It is not clear how long Julian Draxler was in a relationship with his girlfriend Lena Stiffel as the focus has always been on his on-field endeavors. What is known, however, is that he has known Lena since the duo was a kid. Currently, the PSG attacker is engaged with her.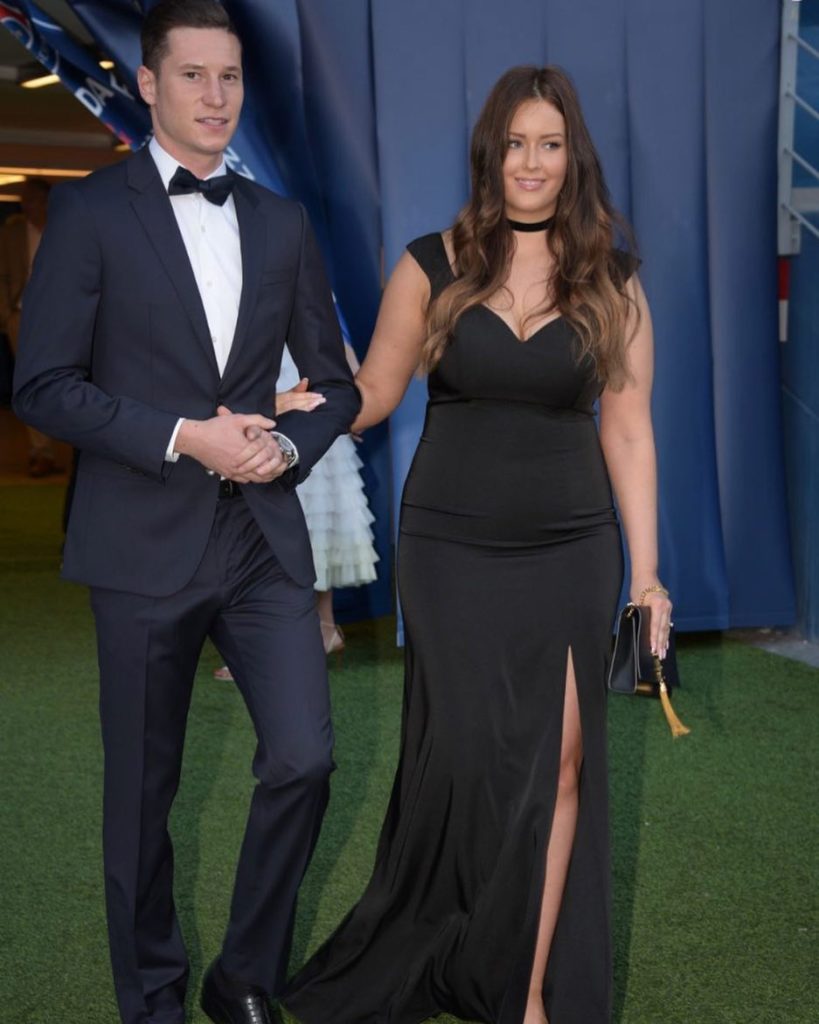 Julian Draxler's body measurements: height and weight
The striker has a gangly frame which is definitely part of the reason he is so pacey. He stands at a respectable 6 feet 2 inches (1.87 m) and maintains a healthy weight of around 72 kg (158.7 lbs).
Social Media: Instagram, Facebook
Julian is very much active on Instagram. He has over 4.6 million followers on his Instagram account and over 7 million followers on his Facebook account.
Also Read: Top 10 Richest People in the world with full biography and details.