Lupita Nyong'o's Net Worth as of May 2023 is $10 Million
Quick Facts of Lupita Nyong'o
| | |
| --- | --- |
| Net Worth | $10 Million |
| Salary | Not Known |
| Height | 5 ft 5 in |
| Date of Birth | 1 March, 1983 |
| Profession | Actresses |
Hollywood darling Lupita Nyong'o has not been in the industry for so long but we just can't imagine not having her around. The African beauty is a Kenyan-Mexican actress who has stolen the hearts of many since she took the industry by storm as a production assistant.
Her acting debut came in 2008 with the short film East River after which she returned to Kenya to star in the television series Shuga from 2009 to 2012, a movie which was later aired in various African Countries because of its efforts to create HIV awareness. Though she started acting as a teenager, the role that put her name on the world map is as Patsey in Steve McQueen's 2013 historical drama 12 Years a Slave. For killing the role in the much-acclaimed film, she garnered several awards including the Academy Award for Best Supporting Actress, making her the first Kenyan and Mexican actress to win the coveted prize.
While she was born in Mexico, Lupita spent most part of her early years in Kenya. She's multilingual and is fluent in English, her native language Luo, Spanish, Swahili and a little bit of Italian.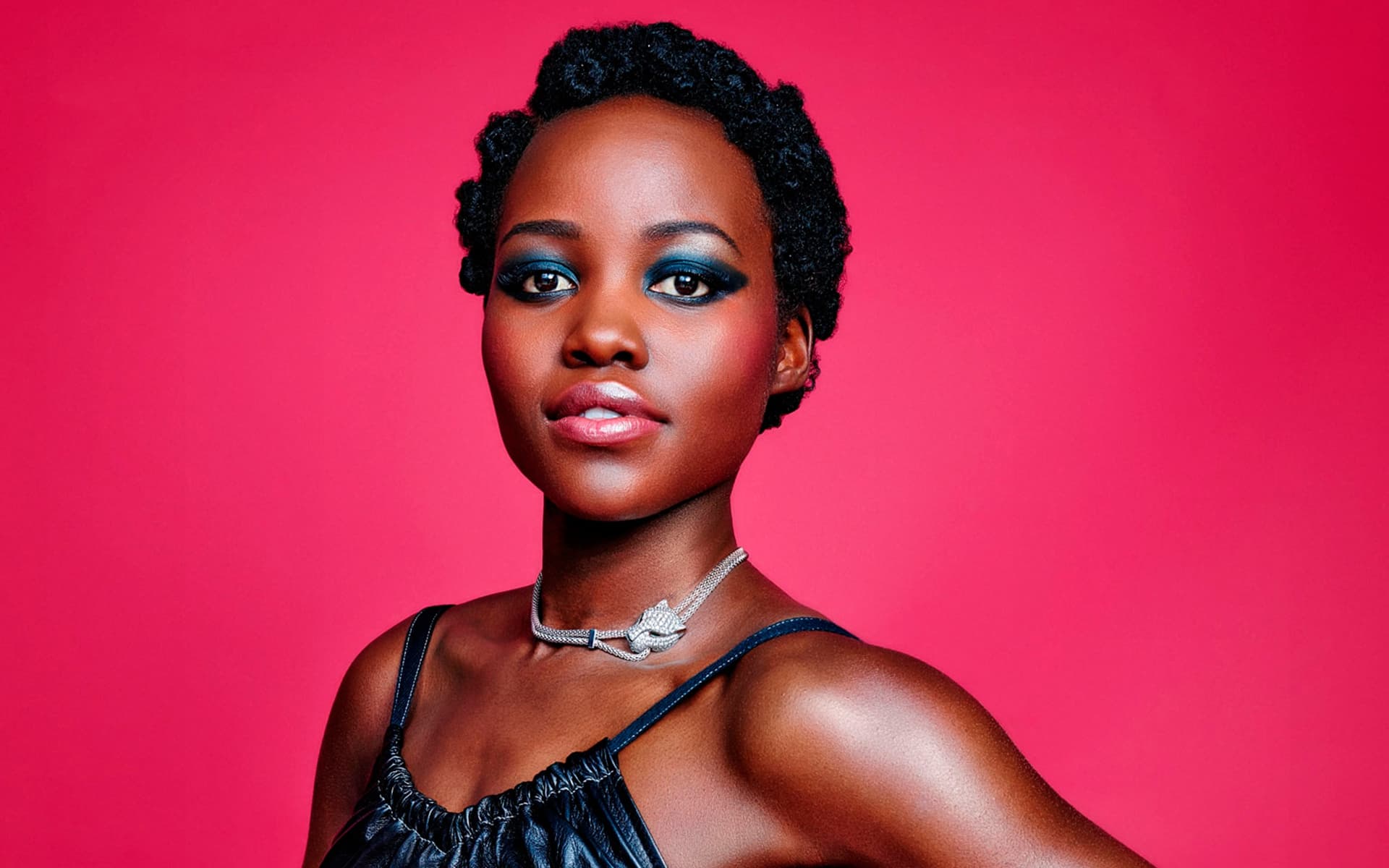 Lupita Nyong'o Brief Bio (Age)
Lupita was born on March 1, 1983, in Mexico City, Mexico, as the second of six children at a time when her Kenyan parents, Dorothy Ogada Buyu and Peter Anyang' Nyong'o, a college professor were on a political exile. Lupita's family later returned to Kenya when she was barely one year old. This follows her father's appointment as a professor at the University of Nairobi. Subsequently, the actress spent her years growing up in Nairobi, in what she likes to call a "middle class, suburban". At 16, her parents sent her back to Mexico to learn the Spanish language for seven months.
Though she identifies as Kenyan-Mexican, having a dual Kenyan and Mexican citizenship, the Hollywood star is actually of Luo descent on both sides of her family and since it's the tradition of her people to name a child after the events of the day, she got the Spanish name, Lupita, which is a short form of Guadalupe.
Growing up was fun for Lupita whose family loved everything arts and the children often organized performances during family get-together. Again, constant trips to see plays may have triggered the talent in her. Also, during her days at Rusinga International school in Kenya, she acted in school plays and went on to secure a bachelor's degree in film and theatre studies from Hampshire College in the United States.
Early Career and Rise to Stardom
Lupita started her professional acting career at the age of 14, debuting as Juliet in the epic romance Romeo and Juliet. The play was a production by the Nairobi-based repertory company Phoenix Players under which Lupita also performed in the plays On The Razzle and There Goes The Bride. According to the budding star at the time, American actresses Whoopi Goldberg, Oprah Winfrey and British actor Ralph Fiennes were her inspiration in pursuing a professional acting career.
Before her big break, Lupita Nyong'o was working as part of the production crew for films like Fernando Meirelles's The Constant Gardener (2005), Mira Nair's The Namesake (2006) and Salvatore Stabile's Where God Left His Shoes (2007).
After starring in the short film East River, in Brooklyn, directed by Marc Grey Lupita went back to Kenya to grace the cast of Kenyan television series Shuga, an MTV Base Africa/UNICEF drama which creates awareness on HIV/AIDS prevention. She took her campaign to save humanity to another level when she wrote, directed and produced the documentary In My Genes in 2009. The masterpiece which kicked against the discriminatory treatment of Kenya's albino population was played at several film festivals and won the 2008 Five College Film Festival – first prize.
Apparently, music is also her forte as Lupita Nyong'o also directed the music video The Little Things You Do by Wahu, featuring Bobi Wine and the piece was nominated for the Best Video Award at the MTV Africa Music Awards in 2009.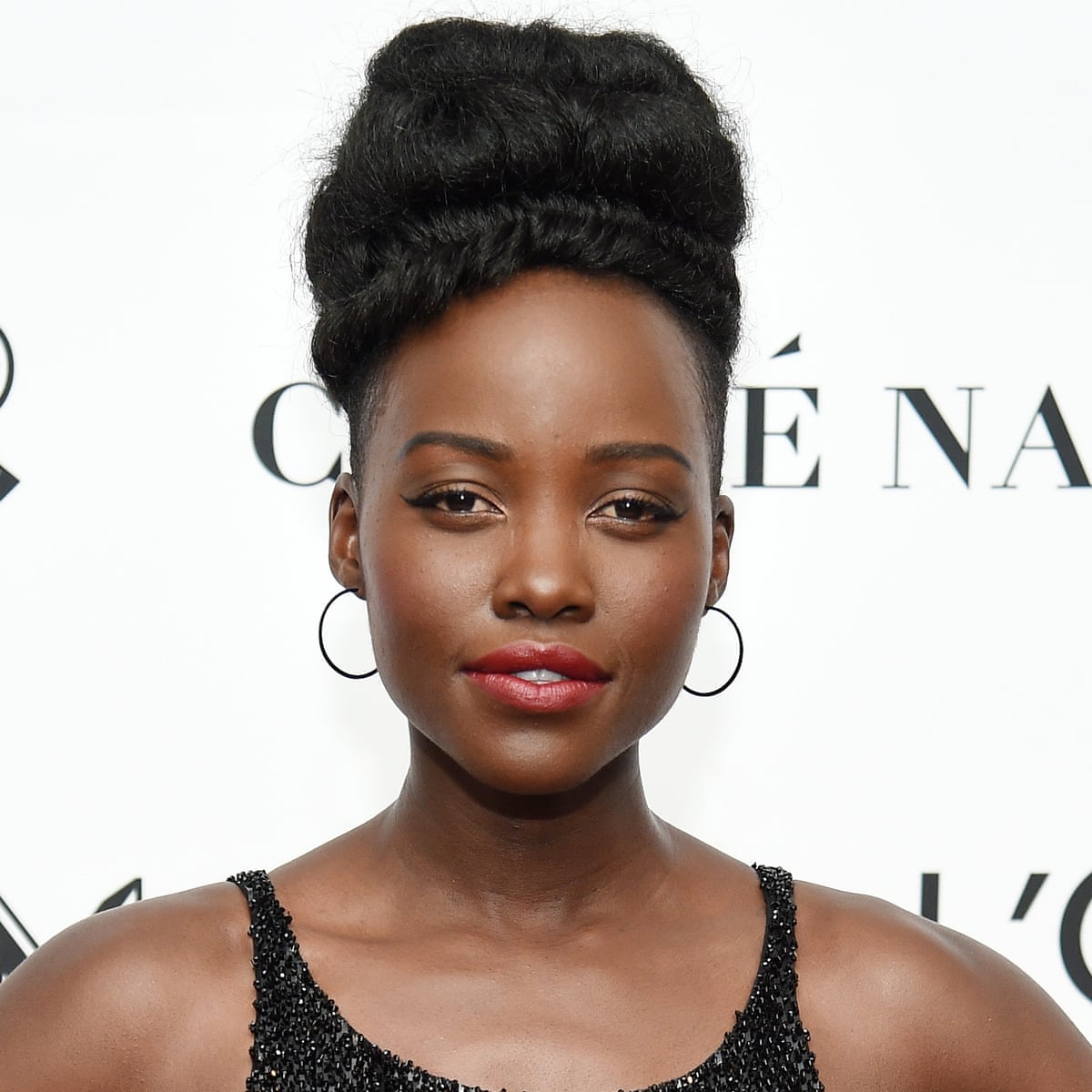 To further grow her career, Lupita started a master's degree program in acting at the Yale School of Drama where she took part in many stage productions. Doctor Faustus Lights the Lights, Uncle Vany and William Shakespeare's The Taming of the Shrew and The Winter's Tale were just a few of what she did at Yale. Her performances in the university didn't go without recognition; she won the Herschel Williams Prize in the 2011–12 academic year.
Lupita Nyong'o hit gold in her career when she landed her breakthrough role after graduating from Yale. The actress was cast for Steve McQueen's 12 Years a Slave and she nailed her role with so much prowess that the world couldn't stop commending her. The film was met with a unanimous critical acclaim with much applaud for Lupita who took on the role of Patsey with "grit and radiant grace"
Lupita didn't just swing to prominent fame after her big break but was also nominated for several prominent awards for her role as Patsey, some of which she won. She also smashed records through some of the awards she received – she is the first African actress to win the Academy Award for Best Supporting Actress; the first Kenyan actress to ever win an Oscar.
Afterwards, Lupita took the industry by storm and became a force to reckon with. She starred in several stage plays and movies including Non-Stop (2014), Star Wars: The Force Awakens (2015) Eclipsed (2015) The Jungle Book (2016), Queen of Katwe (2016), reprised her role as Maz Kanata in Star Wars: The Last Jedi (2017), Black Panther (2018). The superhero film, Black Panther required her to learn to speak Xhosa, train in judo, jujitsu, silat and Filipino martial arts. So far, the film has emerged as the highest-grossing film of 2018, earning over $700 million within a few weeks of its release.
The Kenyan star is not resting on her oars anytime soon as she's presently developing a television series based on the novel Americanah by Nigerian writer Chimamanda Ngozi Adichie. She will produce and star in the series as well as the film adaptation of Trevor Noah's Born a Crime.
Lupita Nyong'o Boyfriend
For what it's worth, Lupita is seemingly too busy for love. She has dedicated her all in making a name and taking her career to different levels. For the most part, all we have are rumours about who she's probably dating but there's no solid proof yet. Quite recently, the star was spotted, getting cozy with Black Panther co-star Michael B. Jordan, stirring the rumour with speculation that they might be an item. Sadly, the two appear to be just friends and Jordan is supposedly dating a woman named Ashlyn Castro.
Lupita has always been mum over deets about her love life. The closest we have gotten is that she was romantically linked to Nigeria's GQ Style fashion editor Mobolaji Dawodu.
Net Worth
After starring in blockbusters and winning numerous awards, Lupita Nyong'o has garnered a net worth of $5 million to show for it. Besides, with the rate her latest offering, Black Panther is grossing up, her net worth is bound to add more digits and put her in a position to rub shoulders with Hollywood's biggest shots.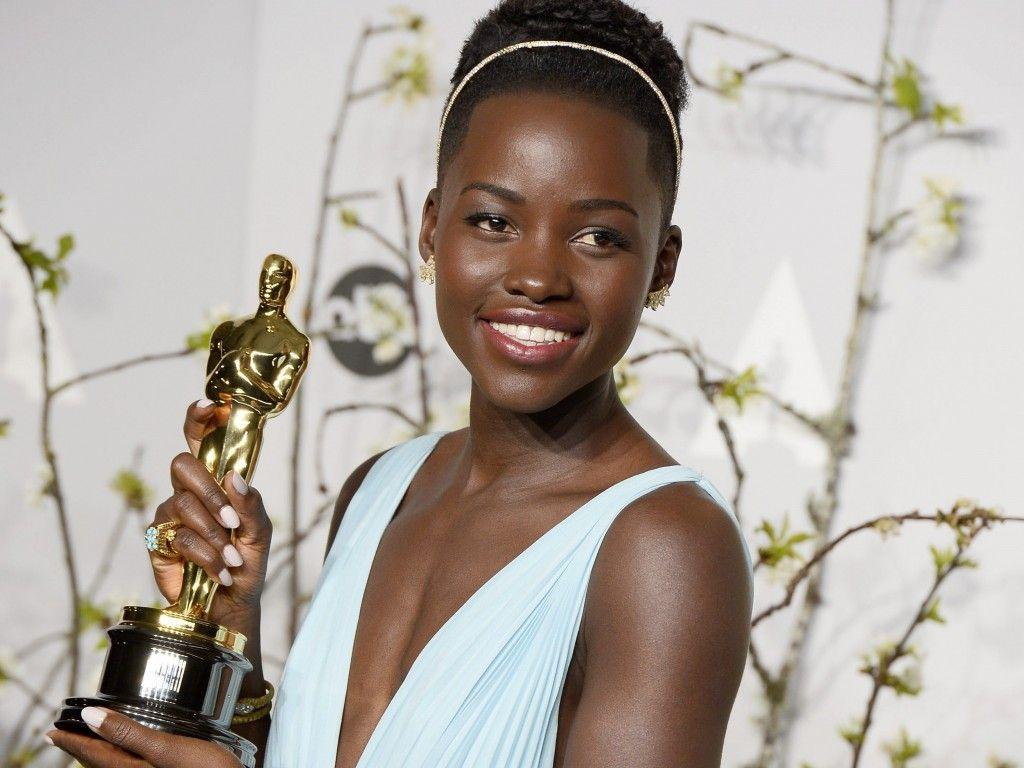 Lupita Nyong'o Awards
She's no doubt an award darling as they find her each time. She has been nominated for countless awards and won a slew of them as well. Some of her accolades include;
Academy Award for Best Actress in a Supporting Role
2014 – 12 Years a Slave.
Screen Actors Guild Award for Outstanding Performance by a Female Actor in a Supporting Role.
2014 – 12 Years a Slave.
BET Award for Best Actress.
2014 – 12 Years a Slave.
Independent Spirit Award for Best Supporting Female
2014 – 12 Years a Slave.
Glamour Award for Woman of the Year
2014.
Critics' Choice Movie Award for Best Supporting Actress
2014 – 12 Years a Slave
NAACP Image Award for Outstanding Supporting Actress in a Motion Picture.
2014 – 12 Years a Slave.
Obie Award for Performance
2016 – Eclipsed
Glamour Award for The Breakthrough
2014.
MTV Africa Music Award for Personality of the Year
2014.
Notably, you can find more awards and nominations under her belt .
Also Read: Top 10 Richest People in the world with full biography and details.