Rosemarie Braddock DeWitt (Rosemarie DeWitt)'s Net Worth as of December 2023 is $3 Million
Quick Facts of Rosemarie Braddock DeWitt (Rosemarie DeWitt)
| | |
| --- | --- |
| Net Worth | $3 Million |
| Salary | Not Known |
| Height | 5 ft 6 in |
| Date of Birth | 26 October, 1971 |
| Profession | Actresses |
American actress Rosemarie Braddock DeWitt has worked in theater, television, and movies. She gained the greatest recognition for her performances in the television series Standoff and the films Rachel Got Engaged and Your Sister's Sister.
DeWitt has appeared in a variety of films and Tv shows in major positions. She received several prizes for playing the lead in the comedy-drama "Rachel Getting Married," including many accolades from reviewers.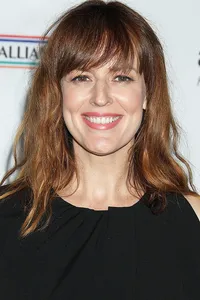 Rosemarie Dewitt's Bio and Parents
Rosemarie Braddock was born on October 26, 1971, in Flushing, Queens, New York, USA, to Dorothy (Braddock) and Kenny DeWitt. James J. Braddock, an American boxer, was the great-grandfather of the woman.
He held the title of heavyweight world champion from 1935 until 1937. Eight children were born from DeWitt's father's first marriage. The first marriage of DeWitt's father gave birth to eight half-siblings.
Rosemarie Dewitt's Education Background
She lived in Hanover Township and went to Whippany Park High School, where she received her diploma in 1989. While there, she took part in a number of high school productions.
From Hofstra University's New College, she later received a BA in creative studies. She was a member of the fraternity "Alpha Phi" there. DeWitt also received training at "The Actors Center" in New York.
Rosemarie Dewitt's Marital Status
DeWitt was married to American writer and director Chris Messina from 1995 until 2006.
DeWitt met the American actor Ron Livingston on the "Standoff" set in 2006. They fell in love and started dating 3 years after they initially met, on November 2, 2009, the pair were married in San Francisco.
In May 2013, the couple made the announcement that they had welcomed a daughter. When she was born on April 29 of that year, her name was given to her "Gracie James Livingston."
The adoption of a baby daughter was announced by DeWitt and Livingston in December 2016. The name "Esperanza Mae Livingston" was given to her following her birth in December 2015.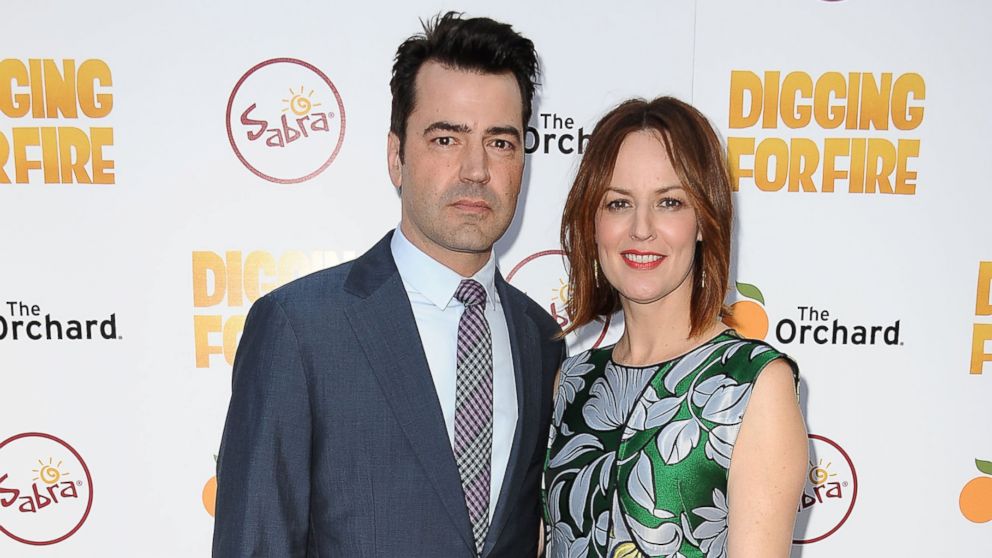 Rosemarie Dewitt's Career
DeWitt began her acting career as a professional in the early 2000s. He had minor appearances in popular programs such as "Law & Order: Special Victims Unit" (2001), "Sex and the City" (2003), and "Rescue Me" (2005).
She has made brief appearances in films including "Cinderella Man" and "The Great New Wonderful" (both from 2005). (2005). She portrayed Sara Wilson, a neighbor in a historical drama film about her biological great-grandfather James J. Braddock, in the latter.
Her major breakthrough came when she was chosen to play FBI negotiator "Emily Lehman" in the American television drama "Standoff."
She co-starred in the Fox television program "Fox" from September 5, 2006, to July 20, 2007, with Ron Livingston, who'd later become her husband.
She often played the artist Midge Daniels in the acclaimed American period drama "Mad Men." She appeared in seven episodes spanning the 2007–2010 seasons.
One of her most memorable roles was as "Rachel" in the critically acclaimed and financially successful 2008 American drama "Rachel Getting Married."
Alongside Bill Irwin, Debra Winger, and Anne Hathaway, she co-starred in the film. In addition to playing at the Film Festival that year, it also participated in the 65th Venice International Film Festival's competition for the "Golden Lion."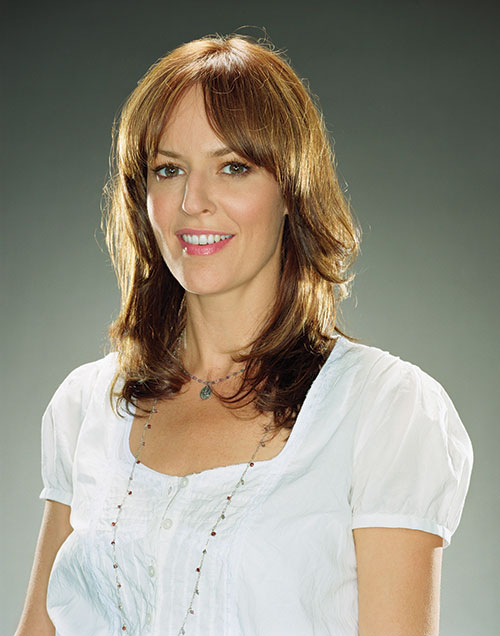 DeWitt's work on "Rachel Getting Married" led to several nominations and awards. She won the "Toronto Film Critics Association Award" for "Best Supporting Actress" and the "Satellite Award" for "Best Supporting Actress – Motion Picture."
She gained further fame on television with the starring roles of "Charmaine Craine" in the comedy-drama series "The United States of Tara" (2009–2011) and "Rose Brady" in the series "The Last Tycoon" (2016–2017).
She co-starred with Emily Blunt and Mark Duplass in the well-received and profitable American comedy-drama film "Your Sister's Sister."
It had its premiere on September 11, 2011, at the "Toronto International Film Festival," and even on June 15, 2012, it was shown in US cinemas.
She played Laura Wilder with Ryan Gosling and Emma Stone in the Academy Award-winning mega-hit musical "La La Land" (2016).
Among the films DeWitt has been in throughout the years are The Wedding Weekend (2006), Purple Violets (2007), How I Got Lost (2009), Kill the Messenger (2014), Sweet Virginia (2017), and The Professor (2018).
DeWitt has participated in several "off-Broadway" plays. George S. Kaufman's "The Butter and Egg Man," John Patrick Shanley's "Danny and the Deep Blue Sea," and Craig Lucas' "Small Tragedy" are a few of the well-known ones.
For the latter, the whole cast was honored with an "Obie Award."
Also Read: Top 10 Richest People in the world with full biography and details.