Jerry Bruckheimer's Net Worth as of October 2023 is $900 Million
Quick Facts of Jerry Bruckheimer
| | |
| --- | --- |
| Net Worth | $900 Million |
| Salary | Not Known |
| Height | 5 ft 8 in |
| Date of Birth | 21 September, 1943 |
| Profession | Showbiz and TV |
American-born filmmaker and TV producer Jerry Bruckheimer a.k.a. Mr. Blockbuster is undoubtedly one of the most famous names in Hollywood. His face, however, may not be as famous as his name, seeing that he is strictly involved in the behind-the-scenes aspect of show business. He has his name on hit TV series like CSI: Crime Scene Investigation, CSI: Miami, CSI: NY and Cold Case. His expertise transcends almost all genres of film and television from action to sci-fi to fantasy and also drama.
Bruckheimer's body of work on the big screen is equally as brilliant as that on the small screen. One of his most successful projects till date is the Pirates of the Caribbean movie franchise. Back in July 2003, he became the first Hollywood producer to have two of his films on the top-grossing films of a single weekend, Pirates of the Caribbean: The Curse of the Black Pearl and Bad Boys II. He is also the producer of other blockbuster movies like Top Gun, The Rock, Con Air, Armageddon, Enemy of the State and Pearl Harbor. These and so many other box-office successes earned him the well-deserved nickname "Mr. Blockbuster".
Who Is Jerry Bruckheimer?
He is known across the globe as Jerry Bruckheimer but his birth name is actually Jerome Leon Bruckheimer. He was born on the 21st of September in 1943 to a German-Jewish couple. He was born and raised in Detroit, Michigan where he attended Mumford High School. For college, he attended the University of Arizona where he bagged a degree in Psychology. He ventured into advertising upon graduation and got to work in his home city of Detroit after which he moved to New York City.
Bruckheimer quit his job in advertising in the 1970s and started working as a movie producer with director Dick Richards. Their collaboration yielded films like The Culpepper Cattle Company (1972), Farewell, My Lovely (1975) and March or Die (1977). He also worked with another filmmaker Paul Schrader on two movies; American Gigolo (1980) and Cat People (1982).
He recorded his first major box-office success on the romantic film Flashdance (1983) which he produced in partnership with producer and actor Don Simpson. This Simpson-Bruckheimer partnership also yielded other successful movies like Beverly Hills Cop (1984), Top Gun (1986), Days of Thunder (1990) and The Rock (1996). Their movies grossed up to $3 billion worldwide but their brilliant collaboration came to an end after Simpson passed on in 1996.
Despite the setback of losing his frequent collaborator, Jerry Bruckheimer continued in his winning ways, putting out box-office hits like the Sci-Fi flick Armageddon (1998), starring and , followed by the biopic Remember the Titans (2000), starring . Within this period, he became a serial collaborator with movie director who is also a box-office genius.
Jerry Bruckheimer hit a major goldmine in the early 2000s when he produced the first film of the Pirates of the Caribbean series headlined by Hollywood star. This hit film series has spawned at least 5 instalments and has broken several box-office records since the first instalment was released in 2003.
Bruckheimer also recorded massive commercial success with the Bad Boys movie franchise starring and  as well as the National Treasure adventure movie series headlined by . He is also the producer of the long-running Beverly Hills Cop comedy film series which is credited to have shot to international stardom.
Other notable Jerry Bruckheimer films include King Arthur (2004), Déjà Vu (2006), Confessions of a Shopaholic (2010) and Prince of Persia: The Sands of Time (2010). He was honoured with a star on the Hollywood Walk of Fame on June 24, 2013.
His Net Worth
Jerry Bruckheimer's net worth is pegged at an astonishing $1 billion. This is definitely a humongous amount of wealth but it is totally logical given the amount of commercial success the Hollywood icon has recorded in his long-running career. His movies have raked in over $13 billion at the box office and he is definitely one of the greatest Hollywood producers of all times.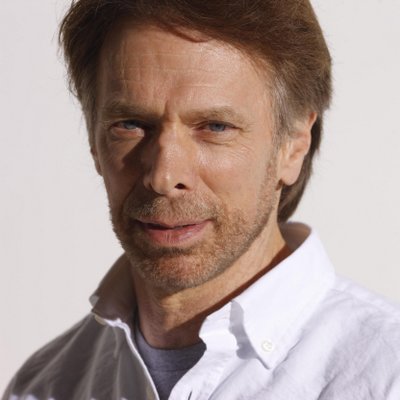 Wife
Jerry Bruckheimer's wife Linda Sue Bruckheimer (née Cobb) is a writer, producer and philanthropist. She served as the West Coast editor of the women's magazine Mirabella for about 6 years. Mr and Mrs Bruckheimer tied the knot in 1993 and have remained blissfully married ever since. 
Height
Jerry Bruckheimer is 5 feet 8 inches (173 cm) tall. He has also maintained a trim physique over the course of his showbiz career. The septuagenarian has a body weight of about 67 kg (148 lb).
Top 3 Richest Showbiz and TV
Also Read: Top 10 Richest People in the world with full biography and details.